SPONSORED BY


So the Phillies play the Rays starting tonight. Sorry to my friend Dianne Plourde at Geiger, who had high hopes for her beloved Red Sox. Thanks to my buddy Donn James at IMC, who made good on his bet after his beleaguered Dodgers lost and sent enough Baby Ruth bars to give the whole editorial department their afternoon sugar fix. Here's your weekly fix of deals and ideas.


Sales Tip of the Week
Send your feedback directly to: khuston@asicentral.com. It may be published in a future issue of Advantages magazine. For additional information, contact the supplier. To unsubscribe, follow the instructions at the end. Click here to subscribe to Advantages magazine.

– Kathy Huston, editor




ADVERTISEMENT



Seeing Red
The Pitch: As you'll note in my Sales Tip video, I'm wearing Phillies red. Even though ASI encouraged us to wear red every day our home team plays, this was an unconscious effort on my part that just happened to work out. (However, I am not wearing the Phillies cap that HR left for each employee; I worked hard on my hair this morning.) Red is simply my signature color. As an Aries (fire sign), I'm drawn to it. So, I was drawn to the red Weekender Duffel from Seville Corporation (asi/86565). Item #AG-223 is also available in other colors and is made of 600 denier polyester. It has a large zippered main compartment, two zippered front pockets, front mesh pocket for water bottle or other beverages, padded handle wrap, and adjustable shoulder strap. Perfect for upcoming overnight holiday visits. Pricing starts at: Qty.-24; list price-$11.98; price code-R. Web address: www.sevillegear.com.
The Bottom Line: Getaway gear.

ADVERTISEMENT

ADVERTISEMENT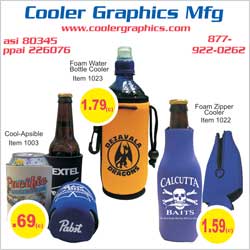 Take a Hike
The Pitch: A report out of London suggests there are five things you can do every day to stay sane. Naturally, I had to check it out, being on the brink of cuckoo-hood (yes, I made that up) on a daily basis. Turns out, it's pretty simple: connect, be curious, learn, give and be active. Idea International (asi/62116) has a simple step counter (item #PD223) to help you out on that end. It has a large imprint area and comes with a built-in belt clip and batteries. Get it at EQP. Web address: www.acuraline.net. Expires 12/31/08.
The Bottom Line: Step by step.

Afternoon Tee
The Pitch: This is a neat twist on your average business card: Tee Off/Norwood (asi/90740) offers item #61155. It's a business card tee packet, which includes six tees and two ball markers. When those are gone, tear the perforated edge to keep the card. Plus, it's on sale at: Qty.-500; list price-$1.10; price code-R. Use promo code 1. Web address: www.norwood.com. Expires 12/31/08.
The Bottom Line: Cool card.
ADVERTISEMENT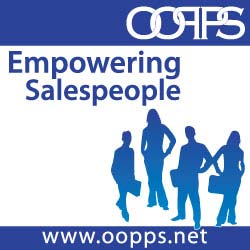 Scratch That
The Pitch: It's getting to be that time of year here in the Northeast, when everything gets itchy. Aloe Up Suncare Products (asi/34362) rescues your clients from the ravages of forced-hot-air heating systems and outdoor elements. Item #61611 is the supplier's original formula light moisturizer. It's hypoallergenic and biodegradable. All products contain a minimum of 25% pure aloe vera gel. You can get a free spec sample by providing a shipper number and sending artwork to: kate@aloeup.com or connie@aloeup.com. Web address: www.aloeuppromo.com.
The Bottom Line: Skin-saving sales.

ADVERTISEMENT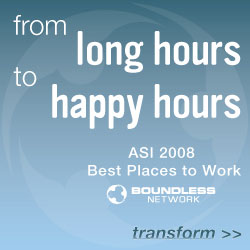 Smoke-Free Environment
The Pitch: Pennsylvania recently went smoke-free in its bars and restaurants and that makes me so happy. I can now go to my favorite places without coming home smelling like a chimney (not to mention the health benefits). The national Great American Smokeout is scheduled for November 20 this year and Scentria Corp. (asi/85383) has a great product, which we featured in our October Advantages Fresh Ideas showcase. Gone Smoke is a personal smoke smell eliminator that takes that cigarette and cigar stench right out of clothes and hair. There are more than 125 sprays per .45-oz pen, which is made from high-quality brushed aluminum. Pricing starts at: Qty.-100; list price-$5.19; price code-R. Web address: www.scentria.com.
The Bottom Line: Out, damned smoke!

All New at ASICentral.com
Apathy is not an option. Rock the vote with our fourth presidential poll. Simply go to www.asicentral.com and scroll down. You will see the campaign button that says "Vote 2008." Click on that and take our short survey.
Advantages is bringing over 60 top suppliers to a city near you.
Come to the industry's largest and most popular traveling show, the ASI Advantages Roadshow. For a list of cities and dates, visit http://www.asishow.com/advroadshow/. Admission is free for all distributors and salespeople!
SPONSORED BY


Advantages™ Hot Deals is a trademark of the Advertising Specialty Institute. You were sent this newsletter as a benefit of your ASI membership. Copyright 2008, ASI. All Rights Reserved.
If you'd like us to send Advantages Hot Deals FREE to anyone else at your company (or to your off-site sales reps), go to www.asicentral.com/newsletters and complete the online form.
Interested in advertising in Advantages Hot Deals? Send an email to ddienna@asicentral.com
Click here to subscribe to Advantages™ magazine.
Advertising Specialty Institute®, 4800 Street Road, Trevose, PA 19053