SPONSORED BY


I had to defrost my car in the morning for the first time this week and I'm not digging it. I am digging up deals for you, however, so here you go. Grab a cup of coffee and some sort of snack-time nibbles and enjoy! Send your feedback


Sales Tip of the Week
directly to: khuston@asicentral.com. It may be published in a future issue of Advantages magazine. For additional information, contact the supplier. To unsubscribe, follow the instructions at the end. Click here to subscribe to Advantages magazine.

– Kathy Huston, editor




ADVERTISEMENT


Play Ball
The Pitch: On this day in 1956, according to "The New York Times," Don Larsen pitched the only perfect game in a World Series and the New York Yankees beat the Brooklyn Dodgers 2-0 in Game 5. Well, times have changed. No Yankees will appear in this year's series and the Dodgers are in L.A. now. And they will be playing our Phillies, starting tomorrow (let's make a bet, Donn James; I know you're reading). Here's an item that's a fan favorite, no matter which team, or sport, you're rooting for: Item #193 from Picnic at Ascot (asi/78060) is a fold-up, poly-canvas stadium seat with polar fleece blanket. You can also get it without the blanket, but why would you? It gets cold at some of those venues. Pricing starts at: Qty.-30; list price-$28.91; price code-R. Web address: www.ascotpromotional.com.
The Bottom Line: Cushion sales.

Nice Package
The Pitch: In my Sales Tip video this week, I gave you some unique packaging options. Here's one I talked about: Item BEACHTOT from Crown Products (asi/47700) is a beach tote with a clear vinyl body, zippered top, inside zippered pocket and strong 12" webbing straps. Plus, you can get it at a great sales price: Qty.-100; list price-$4.69; price code-R. Mention "All Year Promos" on P.O. You can also get some great packaging pointers in your October issue of Advantages magazine. Web address: www.crownprod.com. Expires 12/31/08.
The Bottom Line: Pack it up.

ADVERTISEMENT

ADVERTISEMENT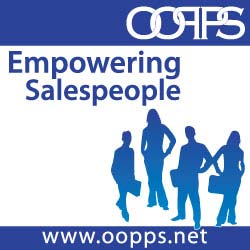 Gossip Girl
The Pitch: Perusing my celebrity blogs today, I found that Hugh and Holly are officially splitsville (he must really keep the Viagra manufacturers in business), and Kimmel and Silverman are back together again (awwww). (I also noticed that Nicole Kidman, despite being a new mom, has not missed a Botox appointment, but that's beside the point). Special Favors (asi/88574) has a fun book for all the lovebirds out there and those who need a little help (Valentine's Day is coming up!): Romance For Dummies (item #1244-5) is a palm-sized hardcover book of expert advice on keeping the romance in relationships. Topics include how to win your mate all over again and heating up your sex life, among others. Wouldn't this be a funny gift for marriage counselors ... sort of? Pricing starts at: Qty.-50; list price-$6.26; price code-T. E-mail: sales@asi88574.com.
The Bottom Line: Spice things up.

All Stressed Out?
The Pitch: Read the headlines or turn on the cable news and you know there's plenty of stress to go around. Here's something to lighten the mood: Item #4300 from Triumph Calendars/Norwood (asi/92185) is the "Monkey Business" stapled 2009 desk calendar, with a month on a page with humorous photos of chimp shenanigans. Laughter is the best stress-reliever after all and how can you not laugh at monkeys? You can use it as a self-promotion too: "We won't monkey around with your business." Pricing starts at: Qty.-100; list price-$3.54; price code-P. Web address: www.norwood.com.
The Bottom Line: Chimp champ.

ADVERTISEMENT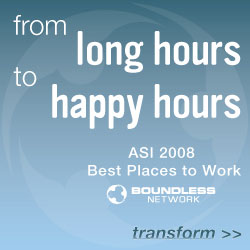 Hey, Cookie
The Pitch: As I write up today's edition, it is fast approaching Kathy's lunch time (do you like how I write in the third person?). My grumbling stomach tells me it is so. Given this, I'm a little food-fixated, plus, I like this supplier's name: A Couple of Squares Inc. (asi/30127); it reminds me of Steve and Frank who work the technical end of our radio show each week (www.asicentral.com/radio). Hey, my Hebros, I'm just kidding! (I call them that, because they are Jewish and they are my bros.) But I digress (don't I always?) This supplier produces hand-iced, custom cookies, which look absolutely delicious on ESP Online. The minimum order is 100 units and the shelf life is typically six months. They are baked from scratch using only premium ingredients like fresh eggs and New Zealand butter. A 2" x 3" version starts at $3.10(R), which I think is rather reasonable and I am always the voice of reason. Great for special events of any kind. Web address: www.acoupleofsquares.com.
The Bottom Line: I'm going to eat my lunch now.

Advantages is bringing over 60 top suppliers to a city near you.
Come to the industry's largest and most popular traveling show, the ASI Advantages Roadshow. For a list of cities and dates, visit http://www.asishow.com/advroadshow/. Admission is free for all distributors and salespeople!
SPONSORED BY


Advantages™ Hot Deals is a trademark of the Advertising Specialty Institute. You were sent this newsletter as a benefit of your ASI membership. Copyright 2008, ASI. All Rights Reserved.
If you'd like us to send Advantages Hot Deals FREE to anyone else at your company (or to your off-site sales reps), go to www.asicentral.com/newsletters and complete the online form.
Interested in advertising in Advantages Hot Deals? Send an email to ddienna@asicentral.com
Click here to subscribe to Advantages™ magazine.
Advertising Specialty Institute®, 4800 Street Road, Trevose, PA 19053