SPONSORED BY


On this day in history, back in 1992, Lucy, of "Peanuts" comics fame, increased her "Psychiatric Help" fee from 5 cents to 47 cents. (I wonder what it would be these days.) Well, I can't help you psychologically, but I can help you with some sales ideas. And I don't even charge! Enjoy! Send your feedback


Sales Tip of the Week
directly to:khuston@asicentral.com. It may be published in a future issue of Advantages magazine. For additional information, contact the supplier. To unsubscribe, follow the instructions at the end. Click here to subscribe to Advantages magazine.

– Kathy Huston, editor




ADVERTISEMENT


Joy(stick) to the World
The Pitch: Here's one for Nervous Nellies and gamer geeks alike: Yafa Line Inc. (asi/98760) has a very cool stress-relief "joystick" pen, with a wee little joystick on the top that clicks to the side to retract the pen. Item #16609 starts at: Qty.-250; list price-$1.08; price code-R. See it in action. Click here to watch the video. Trust me, you'll want one for yourself.
The Bottom Line: Get your game on.

Time for Change
The Pitch: It's not only a campaign-trail mantra: "The one-slot piggy bank has been around for centuries. It is time for a change," says supplier Savvy Promo (asi/84982). They suggest their patented two-chamber "Save-and-Spend" plastic piggy bank with separate entry and exit points for each money choice. It would be great for teaching kids how to manage money and any money-management program. I'm sure my husband would love to get one for me, although I would prefer to remain in total denial about how much I spend. It starts at: Qty.-100; list price-$4.97; price code-S. Web address: www.savvypromo.com.
The Bottom Line: This little piggy is great for marketing.

ADVERTISEMENT

ADVERTISEMENT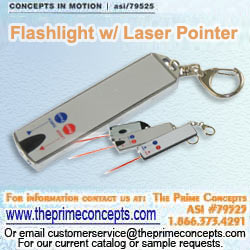 Happy Holidays!
The Pitch: The holiday season is coming. I know, because I just put the Advantages mid-September "Gift Guide" to bed, as we say in the publishing biz. Read about strange facts I uncovered regarding mistletoe in my editor's letter in that issue. Speaking of mistletoe, everyone's probably going to be doing a lot of smooching during the holidays and Custom HBC Corp. (asi/47934) has something neat (and sweet) to keep puckers perfect: holiday-flavored lip balms (SPF 15) on a printed blister card with holiday-themed backgrounds. Flavors include: Cranberry and pomegranate, pumpkin pie, peppermint and my personal fave, eggnog. Check them out on ESP Online by searching the supplier and "holiday." These would be great holiday gifts for clients of salons, spas, dermatologists and any business that could use a little lip service. Pricing starts at $1.61 (R) for 250. Web address: www.customhbc.com.
The Bottom Line: Lock lips.

Hat Trick
The Pitch: On our radio show yesterday (www.asicentral.com/radio), we talked about the gift bags celebs received at Sunday's MTV Video Music Awards: $15,000 worth of glitzy paraphernalia (does anyone realize the economy is bad?). Included were all kinds of designer doodads, cosmetics, hair products, trips and MP3 players. Here's a unique MP3 accessory I found and it won't break the bank. In fact, it's on sale: Item #SA-881 from Source Abroad (asi/88242) is the Boom Beanie, a winter hat with built-in ear speakers and iPod, MP3 player plug. List price starts at $8.85 (R) for 1,000, plus free shipping. Web address: www.sourceabroad.com. Expires 9/19/08.
The Bottom Line: Party like a rock star.

ADVERTISEMENT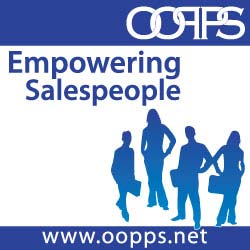 Call Me
The Pitch: Don't sit around waiting for your phone to ring. Clegg (asi/45450) has a great self-promotion offer for you: 43% off item #TRC1050, a business card holder that lights up and rings like a telephone when opened. The front says, "When you're looking for the best," and the inside says, "Give me a ring." And right there, you place your business card with all your contact info. You could even get some dates from it (see, I'm looking out for your social life too). E-mail: sales@cleggonline.com and mention deal #080903. Expires 9/30/08.
The Bottom Line: Cool hook-up.
Advantages is bringing over 60 top suppliers to a city near you.
Come to the industry's largest and most popular traveling show, the ASI Advantages Roadshow. For a list of cities and dates, visit http://www.asishow.com/advroadshow/. Admission is free for all distributors and salespeople!
SPONSORED BY


Advantages™ Hot Deals is a trademark of the Advertising Specialty Institute. You were sent this newsletter as a benefit of your ASI membership. Copyright 2008, ASI. All Rights Reserved.
If you'd like us to send Advantages Hot Deals FREE to anyone else at your company (or to your off-site sales reps), go to www.asicentral.com/newsletters and complete the online form.
Interested in advertising in Advantages Hot Deals? Send an email to ddienna@asicentral.com
Click here to subscribe to Advantages™ magazine.
Advertising Specialty Institute®, 4800 Street Road, Trevose, PA 19053