SPONSORED BY


Hey good-lookin.' Whatcha got cookin'? How's your shortened week going? So far, so good over here … we even have a fun pool party planned for the editorial department tomorrow, although there is no way I will be wearing a bathing suit in front of my publisher and coworkers. I'll have to make a splash in some other way. Hope these ideas help you make a splash with your clients.

Sales Tip of the Week
Enjoy! Send your feedback directly to: khuston@asicentral.com. It may be published in a future issue of Advantages magazine. For additional information, contact the supplier. To unsubscribe, follow the instructions at the end. Click here to subscribe to Advantages magazine.


PRODUCT SPOTLIGHT


– Kathy Huston, editor




ADVERTISEMENT


To Top It Off
The Pitch: If you haven't been tuning into our Internet radio show on Tuesday mornings (10:30 EST), you really should. Yesterday, for instance, ASI's President and CEO Tim Andrews was our special guest (you can hear it at: www.asicentral.com/radio). Tim talked about his recent vacation in Estonia, where he did not participate in the wife carrying contest. He did, however, scout out some cool promotional products, and noted that the fashion color of the moment is white, white, white from head to toe. If you want to help your clients keep up with Estonia fashion, check out item #FP565 from Fersten Worldwide (asi/53974). It's a jersey knit solid tuque cap with cuff, made from 100% acrylic. It's ideal for embroidered and knitted logos and you can get it in solid white, the color all the Estonians are buzzing about. Plus, call 800-565-7462 or e-mail info@fersten.com and ask for a free sample with your customer's logo. Web address: www.fersten.com.
The Bottom Line: Turn heads.

ADVERTISEMENT

Cheese, Please
The Pitch: The Chicago Tribune declares that "Beverly Hills 90210" is "back and cheesier than ever." I watched it in the 90s and will have to check it out because, frankly, Ryan Eggold plays a hot, young teacher and I really don't mind the cheese. In fact, it's a guilty pleasure. Something else that's cheesy in a good way is the 1-lb., 12-oz. offering of cheese popcorn in an imported canvas duffel bag from Sweet Nut Tree (asi/90392 … I almost typed "90210"). Great for holiday gifts because, after the snack is gone, the bag remains to be used and carries around your client's message. Item #DCD-3 starts at: Qty.-50; list price-$23.50; price code-R. Web address: www.sweetnuttree.com.
The Bottom Line: Eat it on the run.
ADVERTISEMENT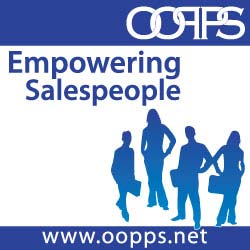 Banner Year
The Pitch: If you've been watching convention coverage, you've definitely seen this next product, because it's all over the place. In fact, Joe Scarborough, host of "Morning Joe" on MSNBC (my favorite morning show), said it's the coolest and most compact political sign he's ever seen. The standard size Rollabana is a banner with two custom-printed sides suspended between retractable handles. Pull the handles apart, you see the banner; push handles together, it folds up easily. It can also be used as a map, for new product launches, sporting events and more. BamBams' (asi/38228) item #RB-101-P starts at: Qty.-250; list price-$3.73; price code-R. Check it out at: www.bambams.com.
The Bottom Line: Open-and-shut case.
Bundle Up
The Pitch: Hold onto your snowballs; it's going to be a frigid winter! So predicts the Farmer's Almanac, forecasting weather with astonishing accuracy (80-85%) for the last 192 years, which is even longer than Willard Scott. You can get the 2009 almanac, with weather forecasts, fishing calendar, gardening ideas, entertaining short stories, cooking recipes and timely household tips from Plannerstore (asi/78279). This would make a fun holiday gift and pricing for item #FA96 starts at: Qty.-250; list price-$2.37; price code-P. Web address: www.plannerstorepromo.com.
The Bottom Line: The iceman cometh.
Brush It Off
The Pitch: Given the forecast mentioned above, the super deluxe ice scraper and snow brush (item #Brush-HP230SD) from Beacon Promotions Inc. (asi/39250) would be ideal. Plus, you can talk your client into giving out the Farmer's Almanac along with this item! I know you weren't expecting another "plus," but there is one: The supplier has a great deal on this … buy 250 at $6.30 each and get another 250 for free. Yes, that's right, a 2-for-1 special, just in time for winter preparations. Make sure you use promo code 762. Web address: www.beaconpromotions.com.
The Bottom Line: Defrosting dynamo.
PRODUCT SPOTLIGHT
MP3 Players (iFX-180 and iFX-168)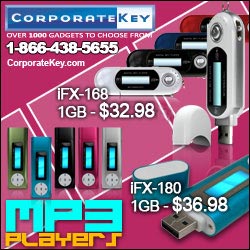 Exclusively from Corporate Key - asi/63053
Gorgeous MP3 player that makes great gift for executives!! Minimum quantity 100 pcs.
FREE 1 Color Imprint
FREE Set-up
FREE Shipping
Free Gift-Box with Accessories
FM Radio and Voice Recorder
Built-in USB connecter
Built-in Rechargeable Batteries
Sleek Body

Advantages is bringing over 60 top suppliers to a city near you.
Come to the industry's largest and most popular traveling show, the ASI Advantages Roadshow. For a list of cities and dates, visit http://www.asishow.com/advroadshow/. Admission is free for all distributors and salespeople!
SPONSORED BY


Advantages™ Hot Deals is a trademark of the Advertising Specialty Institute. You were sent this newsletter as a benefit of your ASI membership. Copyright 2008, ASI. All Rights Reserved.
If you'd like us to send Advantages Hot Deals FREE to anyone else at your company (or to your off-site sales reps), go to www.asicentral.com/newsletters and complete the online form.
Interested in advertising in Advantages Hot Deals? Send an email to ddienna@asicentral.com
Click here to subscribe to Advantages™ magazine.
Advertising Specialty Institute®, 4800 Street Road, Trevose, PA 19053