SPONSORED BY


USA! USA! Is everyone in the Olympic spirit today? USA is in the lead with 29 medals so far. Here are some ideas to help you go for the gold in the tradition

Sales Tip of the Week
of Michael Phelps. Enjoy this issue and send your feedback directly to: khuston@asicentral.com. It may be published in a future issue of Advantages magazine. For additional information, contact the supplier. To unsubscribe, follow the instructions at the end. Click here to subscribe to Advantages magazine.

– Kathy Huston, editor




ADVERTISEMENT


Don't Pooh-Pooh
This Idea
The Pitch: OK, last week I reported on fish pedicures, where tiny fish eat away at your dead skin. This week, I bring you bird-poop facials. I am not even kidding. A spa in Manhattan actually offers this service for $200. Oh, those wacky New Yorkers (I know, I work with a few). Custom HBC Corp. (asi/47934) offers something much more appealing, and at a fraction of the price, which would be great for spa and salon holiday gifts. Item #50000-002 is a 2-oz. jar of a spa-quality facial and body citrus and oatmeal mask that helps detoxify the skin and helps eliminate fine lines and wrinkles. It even includes authentic Dead Sea salt, mud and water … sounds luxurious! Pricing starts at: Qty.-25; list price-$7.99; price code-R. Web address: www.customhbc.com.
The Bottom Line: Face facts.

The Jets Set
The Pitch: My fellow editor, Andy Cohen, is absolutely giddy – and trust me, I

ADVERTISEMENT

ADVERTISEMENT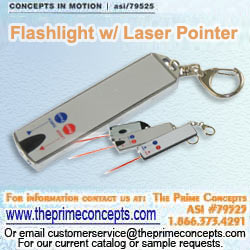 don't see him that way very often -- following his beloved NY Jets' recent acquisition of 38-year-old Quarterback Brett Favre. You know, with all these "older" athletes playing starring roles (think, too, 41-year-old Olympic swimmer Dara Torres), I'm kind of embarrassed that I get winded carrying the laundry upstairs. At any rate, Andy is a diehard football fan. For others similarly inclined, Southern Plus (asi/88367) has a sale on a fun tailgating item (#5033): It's a 17" x 14" insulated collapsible tub with carry handles. It comes in black, red or royal and would also be just right for picnics and golf tournaments. You can get it for $11.65 (R) each. Web address: www.southernplus.com. Expires 8/31/08.
The Bottom Line: It's party time.

School Bells
The Pitch: My 14-year-old, Andrew, is in total denial. When I asked him last night when we are going back-to-school shopping, he said, "Mom, I don't want to hear about that for at least two weeks." It is time, though, if you haven't done so already, to prep for back-to-school promotions and SnugZ/USA Inc. (asi/88060) has a back-to-school gift set in a clear pack that includes SPF 15 lip balm, eyeglass cleaner (sprayer bottle), hand sanitizer (clear bottle), and hand lotion (white bottle). This would be a nice welcome gift for college kids too. Item #BPGS starts at: Qty.-100; list price-$6.19; price code-R. Web address: www.snugzusa.com.
The Bottom Line: Get good grades.

ADVERTISEMENT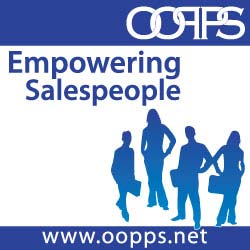 Get Lit
The Pitch: In your upcoming September issue of Advantages magazine, we talk about putting new twists on standby products. Item ZIP1087 from Zipline (asi/99030) fits the bill. It's a rotating LED-lighted, 16-oz. travel mug with stainless-steel accents and double-wall insulation. Two AA batteries are included, and it has an on/off switch. You can get it for $2 off at $9.90 (R) each for a quantity of 50. Web address: www.addsomezip.com. Expires: 10/17/08.
The Bottom Line: A fun twist on tumblers.
Someone's Knocking at the Door
The Pitch: It won't be long before mini McCains and Obamas (and probably some Hillary Clintons) will be ringing your bell for treats. American Ad Bag (asi/35290) has 250-unit minimums, a wide variety and quick shipment on Halloween bags. I like #13YP1215, because it includes safety tips. Contact samples@adbag.com to get your Halloween flyer, which offers lower prices, free set-up and typesetting.
The Bottom Line: Open the door and let 'em in.

Advantages is bringing over 60 top suppliers to a city near you.
Come to the industry's largest and most popular traveling show, the ASI Advantages Roadshow. For a list of cities and dates, visit http://www.asishow.com/advroadshow/. Admission is free for all distributors and salespeople!
SPONSORED BY


Advantages™ Hot Deals is a trademark of the Advertising Specialty Institute. You were sent this newsletter as a benefit of your ASI membership. Copyright 2008, ASI. All Rights Reserved.
If you'd like us to send Advantages Hot Deals FREE to anyone else at your company (or to your off-site sales reps), go to www.asicentral.com/newsletters and complete the online form.
Interested in advertising in Advantages Hot Deals? Send an email to ddienna@asicentral.com
Click here to subscribe to Advantages™ magazine.
Advertising Specialty Institute®, 4800 Street Road, Trevose, PA 19053