SPONSORED BY


Huston's Bed & Breakfast is open again this week, with my 15-year-old nephew coming today for a summer stay (my 15-year-old niece stayed with us a couple of weeks ago). I'm sure three teenage boys (two with guitars and one with a drum set) won't be too noisy. So, here's another edition, while I can still hear myself think. If you want to make a reservation at the B&B, you know where to find me.

Sales Tip of the Week
In the meantime, enjoy this issue and send your feedback directly to: khuston@asicentral.com. It may be published in a future issue of Advantages magazine. For additional information, contact the supplier. To unsubscribe, follow the instructions at the end. Click here to subscribe to Advantages magazine.


PRODUCT SPOTLIGHT


– Kathy Huston, editor




ADVERTISEMENT


The Hotness
The Pitch: Did you happen to see Paris Hilton's response to the McCain ad featuring her and Britney Spears? Funny! Google it. Seems like everyone's feeling the political excitement lately and here's your chance to take advantage of it. The Page Seed Co. (asi/75760) has patriotic seed packets (item #PSASM), featuring the American flag, an eagle, and the Statue of Liberty. Inside, you'll find seeds for red, white and blue flowers. Plus, the packet is made from post-consumer recycled paper. Pricing starts at: Qty.-250; list price-90 cents; price code-P. Web address: http://75760.asisupplier.com/.
The Bottom Line: All-American.

ADVERTISEMENT

ADVERTISEMENT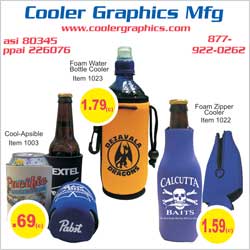 Toe to Toe
The Pitch: The latest in spa treatments sounds a little fishy to me … and I mean that literally. In a DC-area salon, pampered princesses can opt for the fish pedicure, where little swimmers nibble away at the dead skin on your feet. Doesn't that sound heavenly? No, I don't think so either. The five-piece foot spa kit from Hit Promotional Products (asi/61125) is more my taste. Item #9108 includes body lotion, plastic nail brush, toe separators, plastic foot file and waffle slippers. This is perfect for spas and salons … and how about podiatrists? Also think about anyone who wants to promote their business as "putting their best foot forward," or who wants a chance to go "toe to toe with the competition." Pricing starts at: Qty.50; list price-$11.30; price code-R. Web address: www.hitpromo.net.
The Bottom Line: Feet first.
ADVERTISEMENT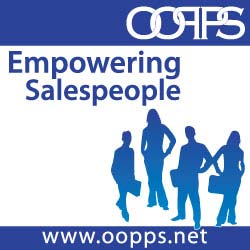 Pooch Power
The Pitch: Advantages' managing editor Joan Chaykin told me something funny yesterday (well, she tells me something funny every day, but this is yesterday's tidbit): Some synagogues are now allowing dogs to come in for their "bark mitzvahs." I guess that's the point at which a puppy becomes a dog. Have we gone too far with our animal lovin'? Use this wackiness to boost sales with cool pet products. Custom HBC Corp. (asi/47934) has just what Poopsie needs to get ready for his special day. Item #14125-0.25 is grooming spray in a .25-oz. pocket sprayer. It adds an extra coat of sheen and is safe for all pets. Pricing starts at: Qty.100; list price-$1.68; price code-R. Target veterinarians, pet shops and dog and cat shows, too. Web address: www.customhbc.com.
The Bottom Line: Time to shine.
ADVERTISEMENT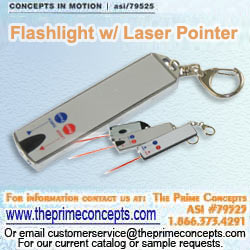 Fly Me
The Pitch: This week, on our Internet radio show (www.asicentral.com/radio), we covered a bunch of topics, both funny and insightful, and one of them was the crazy charges airlines are adding nowadays. Besides paying $2 for water on U.S. Air, you will have to pay $7 for a blanket and pillow on Jet Blue (with or without the lice, I wonder?). It's probably a lot more sanitary to bring your own anyway. Via! For Travel (asi/93757) has a very nice travel kit with a micro-fleece-topped pillow case, 50" x 60" charcoal micro-fleece blanket and lining, inside a zippered water- and stain-repellent 15" x 10" nylon carrying case with a secure storage pocket and inflatable travel pillow (item #FT2100). Pricing starts at: Qty.-50; list price-$25; price code-R. This would be a nice gift for incentive trip attendees before departure. Web address: www.viafortravel.com.
The Bottom Line: Prepare for take-off.
ADVERTISEMENT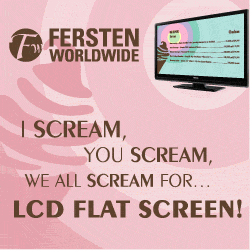 Olympic Spirit
The Pitch: If the athletes can survive the smog in Beijing, the Olympics start Friday. I happen to love the Olympics. When we were little girls, Nadia Comaneci was the golden child of gymnastics. My sister and I would pretend we were her and work the picnic bench in our backyard like a balance beam. Yes, we were pretty goofy, but it was fun. Other aspiring sports stars would appreciate colorful, single-panel, acrylic awards from Noteworthy Awards (asi/74359). Their Sports Achievement Series (#ASA7X5Sx) includes baseball, basketball, softball, golf, tennis, football and soccer. Obviously, a perfect choice for youth sports programs. One for $45 (R). Web address: www.noteworthyawards.com.
The Bottom Line: Get on the winning team.
PRODUCT SPOTLIGHT
Factory Direct Flash Drive USB 2.0 (13 gadgets)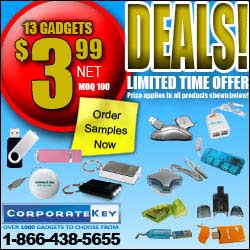 Exclusively from Corporate Key - asi/63053
Beautifully designed drive that makes great gift for executives!! Minimum quantity 100 pcs.
Uses any USB 2.0/1.1 port
Password Protection
Fast Data Access Rate
Retains Data for up to 10 years
LED Read/Write Indicator
Optional Accessories
Local stock available for your RUSH Orders!

Advantages is bringing over 60 top suppliers to a city near you.
Come to the industry's largest and most popular traveling show, the ASI Advantages Roadshow. For a list of cities and dates, visit http://www.asishow.com/advroadshow/. Admission is free for all distributors and salespeople!
SPONSORED BY


Advantages™ Hot Deals is a trademark of the Advertising Specialty Institute. You were sent this newsletter as a benefit of your ASI membership. Copyright 2008, ASI. All Rights Reserved.
If you'd like us to send Advantages Hot Deals FREE to anyone else at your company (or to your off-site sales reps), go to www.asicentral.com/newsletters and complete the online form.
Interested in advertising in Advantages Hot Deals? Send an email to ddienna@asicentral.com
Click here to subscribe to Advantages™ magazine.
Advertising Specialty Institute®, 4800 Street Road, Trevose, PA 19053