SPONSORED BY


Hi, kids. This is my last edition in July 2008 and I can't believe how this summer is flying! I hope you're enjoying every minute of it. Enjoy this issue too, and send your feedback directly to: khuston@asicentral.com. It may be published in a future issue of Advantages magazine. For additional information, contact the supplier. To unsubscribe, follow the instructions at the end. Click here to subscribe to Advantages magazine.

– Kathy Huston, editor




ADVERTISEMENT


Call Me Cat Woman
The Pitch: OK, I'm not a superhero in a Batman flick (if only), but I do, indeed, have a cat and therefore, know a thing or two about lint/cat hair removers. And so does 3M/Promotional Markets Dept. (asi/91240). Their individual lint removers (item #PCLS) come in a pocket pack that includes a 3" x 4" pad of 40 disposable sheets that quickly lift lint, pet hair and even crumbs for sloppy types. Think about dry cleaners, vets and anyone who wears clothes as targets. Free PMS inks and set-up. Pricing starts at: Qty.-250; list price-$2.30; price code-Q. Web address: www.3m.com/promote.
The Bottom Line: It's the cat's meow.

Play Ball
The Pitch: For those of you who can't get enough of ASI President and CEO Tim Andrews (and who can, really?), check out his video showcasing seven hot products from the Chicago ASI Show (www.asicentral.com, Tim's Blog). I enjoyed it this morning with my coffee. I thought this one product spotlighted was really cool and just right for back-to-school promotions. Item #PP-XBP from Vacumi Inc. (asi/93211) is a backpack that looks like a big baseball cap. It includes lots of pockets and plenty of room, as well as an MP3 pass-through. Pricing starts at: Qty.-60; list price-$47.14; price code-P. You can see it at: www.playerspack.com.
The Bottom Line: Get one for the whole team.

ADVERTISEMENT

ADVERTISEMENT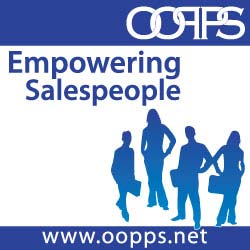 Youth Movement
The Pitch: Yesterday on ASI Internet Radio (www.asicentral.com/radio), we talked about motivating "the Nintendo Generation." These kids are used to instant gratification and need to be plugged in at all times. Avaline (asi/37590) has something that would work: Item #CSPH is a silicone case for the iPhone and iPod touch, which comes in all kinds of cool colors. It's designed to fit all iPod models, and protects the device, while allowing for control and access to all ports. It's another product that's perfect for back-to-school promotions, too. Pricing starts at: Qty.-250; list price-$3.50; price code-P. Web address: www.avaline.com.
The Bottom Line: Tuned in.

ADVERTISEMENT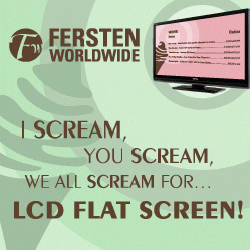 Hey, Mama!
The Pitch: Call me dorky (you wouldn't be the first), but I saw Mamma Mia! this past weekend and I loved it! (If you saw it, let me know how you liked it. I already know that Kimball from Cavanaugh was kind enough to take his wife – good man). InComm (asi/92438) has the perfect product for movie-lovers of all kinds. "One Adult Movie Experience" is a prepaid movie ticket and you can go any night of the week. Think of these for incentives, customer loyalty programs and fundraisers. The cards expire 12 months from activation and include a movie experience card, tri-fold and custom printed envelope. Pricing starts at: Qty.-250; list price-$13.24; price code-V. Web address: www.incomm.com.
The Bottom Line: A night at the theater.
Life of the Party
The Pitch: The Princeton Review issued its annual list of top party schools and our very own Penn State is #3. (Their parents must be so proud.) Innopack USA (asi/62656) offers Party Sparkles, 2cc packs of body glitter in red, white and blue (item #P4PS-02cc). Just right for patriotic partiers and don't forget about those other parties: Democrats and Republicans. Pricing starts at: Qty.-50,000; list price-23 cents; price code-S. Call supplier for lower minimums. Web address: www.innopackusa.com.
The Bottom Line: Shine on.
Advantages is bringing over 60 top suppliers to a city near you.
Come to the industry's largest and most popular traveling show, the ASI Advantages Roadshow. For a list of cities and dates, visit http://www.asishow.com/advroadshow/. Admission is free for all distributors and salespeople!
SPONSORED BY


Advantages™ Hot Deals is a trademark of the Advertising Specialty Institute. You were sent this newsletter as a benefit of your ASI membership. Copyright 2008, ASI. All Rights Reserved.
If you'd like us to send Advantages Hot Deals FREE to anyone else at your company (or to your off-site sales reps), go to www.asicentral.com/newsletters and complete the online form.
Interested in advertising in Advantages Hot Deals? Send an email to ddienna@asicentral.com
Click here to subscribe to Advantages™ magazine.
Advertising Specialty Institute®, 4800 Street Road, Trevose, PA 19053