SPONSORED BY



Sales Tip of the Week
"Girls Just Wanna Have Fun" could be my theme song (even 45-year-old girls, so no comments). So when one of my readers (hi, Joyce!) suggested a cool party favor edition, well, how could I resist? So, here it is from Party Planning Central (a.k.a., my office). Enjoy this edition. Send your feedback directly to: khuston@asicentral.com. It may be published in a future issue of Advantages magazine. For additional information, contact the supplier. To unsubscribe, follow the instructions at the end. Click here to subscribe to Advantages magazine.

– Kathy Huston, editor




ADVERTISEMENT


Here Comes the Bride
The Pitch: We went to two weddings in two weeks this summer and, besides the fact that I noticed nobody does the Electric Slide at weddings anymore, they both had creative favors I thought. One couple (from Boston) had their fave Boston brew (a blueberry ale), held in a neoprene bottle holder with their names and date. (Of course, at the Huston house, the brew was gone the next day, but bottle holders last a lifetime.) The other couple had a photo booth where everyone could have their pictures taken, with the couple's name and wedding date on the bottom. Thoughtful! This is also something different for a bride on a budget, from Floatpens.com LLC (asi/54685): Item #6/9964W is a wedding pen with bride and groom that float back and forth in a garden scene with "Love and Kisses" on the back. Imprint the barrel with the couples' names and date. Pricing starts at: Qty.-100; list price-$4.50; price code-P. Click to see: http://www.floatpens.com/6-9964W.html.
The Bottom Line: A marriage made in Heaven.

ADVERTISEMENT

ADVERTISEMENT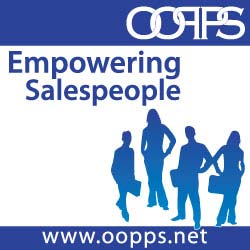 Flip-Flopper
The Pitch: There's a lot of talk about flip-flopping these days, but this is the good kind. While we're on the wedding topic, my sister attended one recently where the bride had buckets of flip flops available for the ladies. What a great idea! You know, girls, we always wind up kicking our painfully-high-yet-chic shoes off and dancing barefoot to "Dancing Queen" by the end of the night anyway. This is a much better scenario (and more hygienic): Neet Feet Inc. (asi/73535) offers item #KEYW, stylish and feminine flip flops, featuring leatherette straps embellished with Swarovsky crystals on a rubber sole. Pricing starts at: Qty.-100; list price-$18.99; price code-S. Web address: www.neetfeet.com.
The Bottom Line: Put on your boogie shoes.
Hey, Boo
The Pitch: Back in the '80s, I rocked at "Trivial Pursuit" (OK, not so much, but it was fun playing anyway). With Halloween only 3 ½ months away, you need to plan for spooky shenanigans. Trivia Company (asi/92193) offers item #TRV1209, an entertaining and unique Halloween-themed, play-along trivia game DVD. Pricing starts at: Qty.-100; list price-$7.90; price code-R. Also, check out the "Trick-Or-Treat" and "Costume Party" showcases in your upcoming August edition of Advantages. Web address: www.triviadvds.com.
The Bottom Line: Get spooked.
Cocoa Crazy
The Pitch: What kid wouldn't like a chocolate trading card? (Except for my wacky kids who aren't big fans of chocolate, which makes me wonder if I'm really their mother.) Think about team parties, sports fundraisers, and … since they are Kosher … how about bar and bat mitzvahs with the person of honor as MVP? The chocolate has a shelf life of one year or longer if stored at room temperature; away from heat, humidity, direct sunlight and strong odors. Item #225 is from Corporate Chocolate Logo Co. (asi/46746) and pricing starts at: Qty.-75; list price-$5.40; price code-P. Web address: 46746.asisupplier.com.
The Bottom Line: Edible image.
Piece of Cake
The Pitch: I love this idea! Creative Cookie (asi/47134) has Celebration Cakes. Each comes with a custom label and is approximately 2.8 oz. (8 oz. cooked), packaged in its own microwave-safe cooking bowl. They include cake mix, frosting, sprinkles, party favors such as a dreidel, balloon, noisemaker, etc., depending on the theme, and a mini spoon. The recipient just has to mix with water, microwave, decorate and indulge in its deliciousness. Isn't this a creative alternative to a card? It's either small enough to be mailed or makes a nice table favor. Pricing starts at: Qty.-96; list price-$5.91; price code-R. Click to see: www.creativecookieonline.com/tcakes.htm.
The Bottom Line: Sweet sentiments.
Advantages is bringing over 60 top suppliers to a city near you.
Come to the industry's largest and most popular traveling show, the ASI Advantages Roadshow. For a list of cities and dates, visit http://www.asishow.com/advroadshow/. Admission is free for all distributors and salespeople!
SPONSORED BY


Advantages™ Hot Deals is a trademark of the Advertising Specialty Institute. You were sent this newsletter as a benefit of your ASI membership. Copyright 2008, ASI. All Rights Reserved.
If you'd like us to send Advantages Hot Deals FREE to anyone else at your company (or to your off-site sales reps), go to www.asicentral.com/newsletters and complete the online form.
Interested in advertising in Advantages Hot Deals? Send an email to ddienna@asicentral.com
Click here to subscribe to Advantages™ magazine.
Advertising Specialty Institute®, 4800 Street Road, Trevose, PA 19053