SPONSORED BY



Sales Tip of the Week
Hey, firecrackers! Have a safe and fun 4th on Friday. Pass the chicken wings and corn on the cob, pour yourself an ice-cold draft and enjoy this edition. Send your feedback directly to: khuston@asicentral.com. It may be published in a future issue of Advantages magazine. For additional information, contact the supplier. To unsubscribe, follow the instructions at the end. Click here to subscribe to Advantages magazine

– Kathy Huston, editor




ADVERTISEMENT


Romantic Encounter
The Pitch: According to a recent scientific study, Americans are the world's top users of pot (not the kind you plant flowers in) and coke (not the kind that competes with Pepsi). Seems like lots of people are looking for a little diversion from reality. Why not try something legal? How about the Love Bird spa pack from Assurance Industries Co. Inc. (asi/37170)? Item #K03S includes two opaque aqua blue inflatable spa/pool pillows and one transparent blue inflatable spa/pool cooler for favorite beverages, which will help crazed couples escape from the daily chaos for awhile. Pricing starts at: Qty.100; list price-$14.50; price code-R. Web address: www.assuranceind.com.
The Bottom Line: Slip away.

Organized Labor
The Pitch: Did you hear the news? Utah is switching to a mandatory four-day work week for state employees. If any state decides to implement a zero-day work week, call me, 'cause I'm moving (no comments, Tim Andrews). Looks like they'll need something to help get organized. Seville Corp. (asi/86565) has sales pricing on a pad holder made with Ultrahide simulated leather, which includes an interior organizer with one slant pocket and one business card holder slot. It also has a wide-body pen holder and 5" x 7" writing pad with matching privacy cover. Item #CV-410 starts at: Qty.-24; list price-$6.98; price code-R. Web address: www.sevillegear.com. Expires 9/30/08.
The Bottom Line: Efficiency expert.

ADVERTISEMENT

ADVERTISEMENT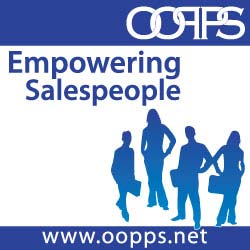 On the Job
The Pitch: Somebody wrote and told me they could tell from my writing that I enjoy my job (silly rabbit – see my call above for a zero-day work week). Let me clear things up: I'd love to be a kept woman, but unfortunately, my husband's not following through. However, I admit there are fun elements to my work (writing this newsletter for you, for instance). Help make anyone's work more enjoyable with this toy from Premium Visions (asi/79401): Item #722807 is a desktop golf green with sand trap, two chrome-plated clubs, two golf balls, 18th hole flag, white sand and sand rake. A perfect executive stress-reliever between meetings. Pricing starts at: Qty.-60; list price-$8; price code-R. Web address: www.premiumvisions.com.
The Bottom Line: Work and play.
Tee It Up
The Pitch: My e-mail buddy from Maine, Diane Plourde of Geiger, sent me some trivia with her request that I feature cool golf products: The first U.S. outdoor mini-golf course was built in 1926 in New York City. The location was the rooftop of a skyscraper in the financial district. That's the trivia; here's another cool golf product from Crown Products (asi/47700): Item #COL3PKPNG is a collapsible can cooler event pack which includes collapsible can cooler, three white golf balls, nine (2 1/8") golf tees and divot ball marker. Perfect for tournaments. On sale at: Qty.-72; list price-$12.99; price code-R. Put "All Year Promotions" on your purchase order, or it's no dice, sailor. Web address: www.crownprod.com. Expires 12/31/08.
The Bottom Line: OK, cliché, but this is really a hole in one.
Oooh, Baby, Baby
The Pitch: Angelina Jolie has checked into a hospital in Southern France, awaiting the birth of her twins. How very international. What will their names be, Fabulous and More Fabulous? Even though we are on watch for these high-profile celebrity births, babies are born every day, people. Our very own Director of Corporate Communications, Scott Fuhr here at ASI, had his own little "daddy's girl" last Thursday. (Actually, Scott is a high-profile celebrity around here). Congrats! Masters of Marketing Inc. (asi/69490) has a product that new parents would go gaga over. Item #9921 is an infant's first year journal. It helps moms and dads keep a month-to-month record of their sweet baby angel's first year. Of course, think of maternity wards, obstetricians and baby food manufacturers. Pricing starts at: Qty.-24; list price-$1.81; price code-R. Web address: mastersofmarketing.asisupplier.com.
The Bottom Line: A record year.
Advantages is bringing over 60 top suppliers to a city near you.
Come to the industry's largest and most popular traveling show, the ASI Advantages Roadshow. For a list of cities and dates, visit http://www.asishow.com/advroadshow/. Admission is free for all distributors and salespeople!
SPONSORED BY


Advantages™ Hot Deals is a trademark of the Advertising Specialty Institute. You were sent this newsletter as a benefit of your ASI membership. Copyright 2008, ASI. All Rights Reserved.
If you'd like us to send Advantages Hot Deals FREE to anyone else at your company (or to your off-site sales reps), go to www.asicentral.com/newsletters and complete the online form.
Interested in advertising in Advantages Hot Deals? Send an email to ddienna@asicentral.com
Click here to subscribe to Advantages™ magazine.
Advertising Specialty Institute®, 4800 Street Road, Trevose, PA 19053