SPONSORED BY



Sales Tip of the Week
Rock and roll, people! I'm excited because we are going to the R.E.M. concert in Philly tonight. So "this one goes out to the one I love." Enjoy! Send your feedback directly to: khuston@asicentral.com. It may be published in a future issue of Advantages magazine. For additional information, contact the supplier. To unsubscribe, follow the instructions at the end. Click here to subscribe to Advantages magazine.

– Kathy Huston, editor




ADVERTISEMENT


Home Sweet Home
The Pitch: Travelzoo.com says that 82% of people plan to stay home this July 4th (yours truly is doing the same and looking forward to it). Help celebrate sweet freedom with some sweet treats. Item #DP-315-810 from Dard Products Inc. (asi/48500) is an ice bucket with tongs, filled with American-flag-design tootsie roll midgees. So you get your candy and ice for your chardonnay to boot. Pricing starts at: Qty.-50; list price-$9.48; price code-R. Web address: www.tagmaster.net.
The Bottom Line: Drop in the bucket.

Buzz Off
The Pitch: You know what drives me batty? Bugs. Well, bats too, but it's that buggy time of year, so let's stick with that theme. Rad-O-Koolz (asi/80345) offers low-priced white insect-repelling wristbands, which are safe for the whole family. They contain a fragrance that mosquitoes hate, because we really don't want to make life pleasant for those pests, do we? They last up to 40 hours outside the bag, but can be used repeatedly if they are stored in vapor barrier bags. These are excellent ideas for summer camps, outdoor concerts, sporting events, fishermen, boaters and more. Item #1040 starts at: Qty.100; list price-$1.98; price code-R. Web address: www.coolergraphics.com.
The Bottom Line: Bugs be gone.

ADVERTISEMENT

ADVERTISEMENT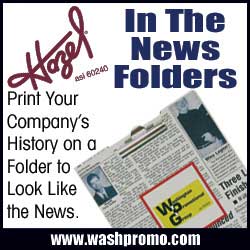 Sexy Time
The Pitch: Tomorrow I am going with my mom and her lady friends to see Sex and the City and out to dinner. There's nothing like hanging out with a bunch of 60- and 70-somethings to make you feel young! (Actually, they all act younger than me.) Let's celebrate our spirited elders with spirits. Indigo (asi/62650) has a very nice-looking Cosmo set with four vintage martini glasses and a shaker. It would make a perfect holiday gift for a deserving executive or loyal client. Item #142532 is $79 (R) per set. Web address: www.indigowatch.com.
The Bottom Line: Shaken or stirred.
Celtic Pride
The Pitch: Let's hear it for the Boston Celtics who clobbered Kobe and the Lakers and clinched their 17th NBA title. How about some Boston baked beans candies in a star-shaped glass jar (item SJS-Beans) from Del Rey (asi/49120)? These would be nice to give to any shining star … think about the winners of the summer camp Olympics. Pricing starts at: Qty.-75; list price-$4.70; price code-R. Web address: www.delreygourmet.com.
The Bottom Line: Bean there, done that.
ADVERTISEMENT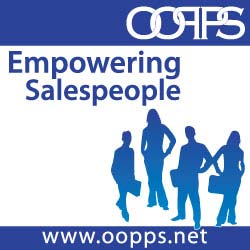 They Say It's Your Birthday
The Pitch: Wow! Paul McCartney turned 66 today. I wonder if his guitar is gently weeping. Help every birthday boy and girl commemorate the festivities with disposable party cameras (27 exposures and flash) from Illini (asi/62190) (item #4003). Pricing starts at: Qty.-25; list price-$8.25; price code-R. You could even buy a bunch for yourself to send to your clients on their birthdays. You'd be the fun one they always remember to do business with! Web address: www.illiniline.com.
The Bottom Line: Send pictures.
Tune Out
The Pitch: A recent MSN Zogby data poll shows that 20% of workers say their co-workers have at least one habit that drives them bonkers. Really? Judging from my annoying co-workers here in the editorial department, I would have thought it would be more. (They will e-mail their complaints and I will tell them I just said that to see if they really read my e-newsletter.) Gold Bond Inc. (asi/57653) has a sale on high-fidelity ear buds, which can help tune out pesky people. Use with laptops, MP3 players or other audio devices. Item #RHFE starts at: Qty.-48; list price-$7.30; price code-R. Web address: www.goldbondinc.com. Expires 6/30/08.
The Bottom Line: Turn up the volume.
ADVERTISEMENT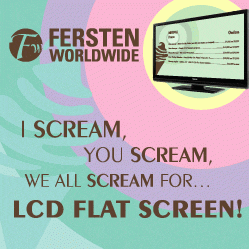 That's Amore
The Pitch: Apparently, Pizza Hut is the "Most Trusted Food Service Brand" in India for the fourth year in a row. Interesting, no? Perhaps the brand should promote this distinction by sending Evans Mfg.'s (asi/52840) Supreme Pizza Cutter out with their press release. Item #1325 starts at: Qty.-250; list price-$1.99; price code-P. Great idea for all pizzerias, not just those chosen as India's finest. Top-rack dishwasher safe. Web address: www.evans-mfg.com.
The Bottom Line: Slice it up.
Advantages is bringing over 60 top suppliers to a city near you.
Come to the industry's largest and most popular traveling show, the ASI Advantages Roadshow. For a list of cities and dates, visit http://www.asishow.com/advroadshow/. Admission is free for all distributors and salespeople!
SPONSORED BY


Advantages™ Hot Deals is a trademark of the Advertising Specialty Institute. You were sent this newsletter as a benefit of your ASI membership. Copyright 2008, ASI. All Rights Reserved.
If you'd like us to send Advantages Hot Deals FREE to anyone else at your company (or to your off-site sales reps), go to www.asicentral.com/newsletters and complete the online form.
Interested in advertising in Advantages Hot Deals? Send an email to ddienna@asicentral.com
Click here to subscribe to Advantages™ magazine.
Advertising Specialty Institute®, 4800 Street Road, Trevose, PA 19053