Advantages™ Hot Deals Newsletter

Volume 184 / June 4, 2008

Keeping you in the loop on products and deals you may not have heard about.
SPONSORED BY



It's going to be a weepy couple of weeks, which kicked off with my oldest son's very last track & field banquet last night, at which I cried. He turns 18 on Friday.

Sales Tip of the Week
I will most likely cry. He graduates from high school next Thursday. I can assure you, I will definitely cry. Here are some products that will cheer up even the most melancholy mom. Enjoy! Send your feedback directly to: khuston@asicentral.com. It may be published in a future issue of Advantages magazine. For additional information, contact the supplier. To unsubscribe, follow the instructions at the end. Click here to subscribe to Advantages magazine.
– Kathy Huston, editor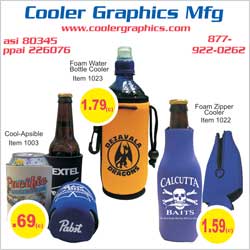 Monkey Around
The Pitch: In my estimation, it isn't humanly possible to not be amused by monkeys. They are sure to put a smile on anyone's face. For your clients who don't want their customers choosing someone else's service ("Why monkey around with other companies?"), Triumph Calendars/Norwood (asi/92185) has what you need. Item #3300 is a 12-sheet, 2009 executive calendar featuring monkey antics. It is simply 9" x 19" of fun. Pricing starts at: Qty.-100; list price-$3.59; price code-Q. Web address: www.norwood.com.
The Bottom Line: Go bananas.
Glamour Girls
The Pitch: Salons, spas, women-only events and many more of your clients (think bridal showers too) will eat this up: The Diva for a Day kit (item#11179-000) from Custom HBC Corp. (asi/47934) includes bath caviar, fragranced lotion, Diva Nails nail polish, nail polish remover pad, body spray and lip gloss. Pricing starts at: Qty.-25; list price-$14.27; price code-R. Web address: www.customhbc.com.
The Bottom Line: Gussy up.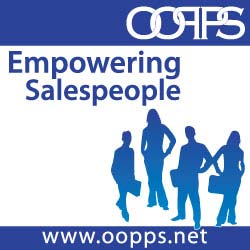 Let's Have a Toast
The Pitch: Even those who aren't "morning people" will smile when they wake up to a breakfast complete with smiley-faced toast. Courtesy of Prime Line (asi/79530), item #PL-8222, is a logo toaster that browns toast with a cheerful smiling face (unlike mine before I have my coffee). It wipes clean with a non-reflective surface and has a 45" power cord. Pricing starts at: Qty.-25; list price-$33.49; price code-R. Web address: www.primeline.com.
The Bottom Line: Sales will be popping up.
Open Doors
The Pitch: Chocolate is the key to my heart. How about some key-shaped chocolate, which would be super for real estate, construction, home improvement stores and all others who offer the "key to your success?" Chocolate Inn Ltd. (asi/44900) has a .5-oz, 2 x 2 chocolate key that's right for you. Ask about their free insulation offer, if you haven't received their e-mail. Web address: www.chocolateinn.com.
The Bottom Line: Turnkey operation.
Pink Power
The Pitch: Good deeds don't go unnoticed. During the months of July and August, Ad Master Supply (asi/31485) will donate 10% of the proceeds for all sales of their "pink items." They have a pink ribbon awareness clip, with magnet (item #RBC) for instance that anyone at all could use. Around our house, I find you can never have enough clips to hold the 20 million or so school forms and calendars you put on the side of the fridge. Pricing starts at: Qty.-250; list price-$1.14; price code-R. Web address: www.admasterline.com.
The Bottom Line: Pitch in.

Advantages is bringing over 60 top suppliers to a city near you.
Come to the industry's largest and most popular traveling show, the ASI Advantages Roadshow. For a list of cities and dates, visit http://www.asishow.com/advroadshow/. Admission is free for all distributors and salespeople!
SPONSORED BY


Advantages™ Hot Deals is a trademark of the Advertising Specialty Institute. You were sent this newsletter as a benefit of your ASI membership. Copyright 2008, ASI. All Rights Reserved.
If you'd like us to send Advantages Hot Deals FREE to anyone else at your company (or to your off-site sales reps), go to www.asicentral.com/newsletters and complete the online form.
Interested in advertising in Advantages Hot Deals? Send an email to ddienna@asicentral.com
Click here to subscribe to Advantages™ magazine.
Advertising Specialty Institute®, 4800 Street Road, Trevose, PA 19053