Advantages™ Hot Deals Newsletter
Volume 175 / April 2, 2008
Keeping you in the loop on products and deals you may not have heard about.
SPONSORED BY



Did you get fooled again yesterday? The pranksters in the ASI café served Thanksgiving dinner for lunch in honor of April Fool's Day – turkey and the works. I needed a nap all afternoon. I hope you had fun (tell me about your April Fool's shenanigans).

Sales Tip of the Week
Have fun with this edition, too, and send your feedback directly to: khuston@asicentral.com. It may be published in a future issue of Advantages magazine. For additional information, contact the supplier. To unsubscribe, follow the instructions at the end.
– Kathy Huston, editor
Coffee Break
The Pitch: If you're a coffee lover, you can get all hopped up for a year without even paying; iClick (asi/62124) has a deal for you. The sales rep who places the most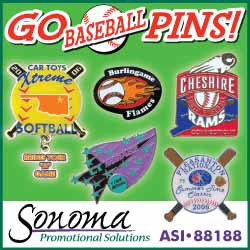 orders for USB flash drives between April 1 and June 30th, gets free Starbucks coffee for a year. Web address: www.iclickusb.com.
The Bottom Line: Cool beans.

On a Solar Roll
The Pitch: Remember when it was enough that your bag held your stuff? This is not your average backpack: Voltaic Systems Inc. (asi/94160) has been making solar backpacks and bags (mobile solar power generators designed to charge virtually all handheld electronics) for a few years now. But their new line is even more innovative, not to mention, eco-friendly, being that they are made from recycled soda bottles. And their new generator bag holds enough solar power to charge a laptop. Call supplier for pricing. To check them out, and to read reviews, go to: www.voltaicsystems.com.
The Bottom Line: Charge it!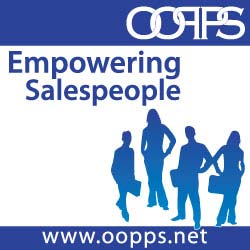 Make Some Noise
The Pitch: Anyone who loves to hear the sound of their own voice (you know who you are), would also love a self-recordable (9 seconds) voice memo keychain, with mini-flashlight, from Clegg Industries Inc. (asi/45450). Plus, order item #182070 by 6/30/08 and have it ship by 7/31/08 and get 20% goods for free. Mention deal #080207. Web address: www.cleggonline.com.
The Bottom Line: Talk to yourself.
Clip Service
The Pitch: PromoBiz USA LLC (asi/79903) has EQP on a slew of products, including some of their keychains, picture frames, travel clocks and the Ka$h Keepa (which sounds like the gangsta rapper of money clips). Pricing expires 6/30/08 and orders must ship by 7/14. Call the supplier for more info or click on their Web site: www.promobizusa.com.
The Bottom Line: Money on hand.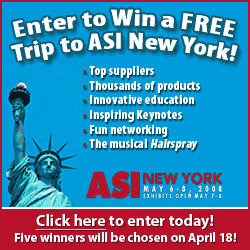 Bank Account
The Pitch: This cute little piggybank is just right for saving pennies during these "economically challenged" times. And not only that, it's an AM/FM radio too. Item #AD-357 from Advantages Industries (asi/31570) also has a digital clock and "oinks" when coins are inserted. Great idea for banks and other financial clients. Pricing starts at: Qty.-25; list price-$13.95; price code-R. Web address: www.advantageindustries.com.
The Bottom Line: Save it for a rainy day.
Deal of the Week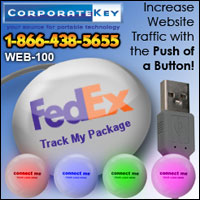 Exclusively from Corporate Key - asi/63053
Push Button Link USB 2.0 (WEB-100)

Simply plug in the USB connecter, Push the button and your default web browser will open your website URL. Seven individual internal LED lights rotate continuously when plugged in!! Minimum quantity 100 pcs.Uses any USB 2.0/1.1 port
FREE 1 Color Imprint
FREE Set-up
FREE URL Load
FREE Shipping
Uses any USB 2.0/1.1 port
Advantages is bringing over 60 top suppliers to a city near you.
Come to the industry's largest and most popular traveling show, the ASI Advantages Roadshow. For a list of cities and dates, visit http://www.asishow.com/advroadshow/. Admission is free for all distributors and salespeople!
SPONSORED BY


Advantages™ Hot Deals is a trademark of the Advertising Specialty Institute. You were sent this newsletter as a benefit of your ASI membership. Copyright 2008, ASI. All Rights Reserved.
If you'd like us to send Advantages Hot Deals FREE to anyone else at your company (or to your off-site sales reps), go to www.asicentral.com/newsletters and complete the online form.
Interested in advertising in Advantages Hot Deals? Send an email to ddienna@asicentral.com
Click here to subscribe to Advantages™ magazine.
Advertising Specialty Institute®, 4800 Street Road, Trevose, PA 19053