Advantages™ Hot Deals Newsletter
Volume 173 / March 19, 2008
Keeping you in the loop on products and deals you may not have heard about.
SPONSORED BY




Sales Tip of the Week
Rate cuts and interesting ideas don't stop at the Federal Reserve, my friends. Have fun with this edition and send your feedback directly to: khuston@asicentral.com. It may be published in a future issue of Advantages magazine. For additional information, contact the supplier. To unsubscribe, follow the instructions at the end.
– Kathy Huston, editor
Rain Dance
The Pitch: It's raining, it's pouring and my old man is snoring (every night!). Avaline (asi/37590) has got your back with EQP on all umbrellas. Use promo code U08. For further info, click on: www.avaline.com/CurrentSpecials/
Specials/NatlUmbrellaMonth/tabid/768/Default.aspx.Expires 3/31/08.
The Bottom Line: Under cover.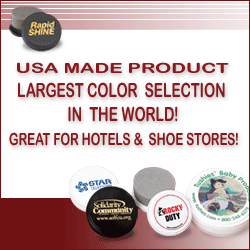 Talk to Me
The Pitch: Granted, this deal won't bring you as much moola as if you got divorced from an ex-Beatle, but every little bit helps. You know those big red push-activated sound buttons that talk to you? Well, Clegg Industries Inc. (asi/45450) is offering item DB7200 at "way below EQP." A 10-second custom message can be recorded and it comes with three AAA batteries. Mention deal #080106. Web address: www.cleggonline.com. Expires 3/31/08.
The Bottom Line: Push it.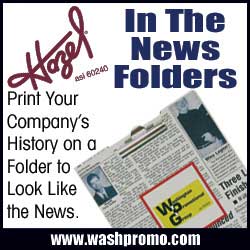 Get Your Game On
The Pitch: Tomorrow is the start of spring (I am taking the day off; aren't you happy for me?). Obviously, golf tournaments and golf-related outings and events will really be springing up too, here where we actually have four seasons. Seville Corporation (asi/86565) offers item SN-GBC16, the Cooler Caddy Jr. It looks like a mini golf bag that perhaps a mini Tiger Woods would be carrying (if he was about 18 inches tall). It has a fully insulated main compartment with heat-sealed liner and holds six cans, plus ice. It also has outside pockets and an adjustable shoulder strap. Sales pricing is: Qty.-24; list price-$11.95; price code-R. Web address: www.sevillegear.com. Expires 3/31/08.
The Bottom Line: Chill on the course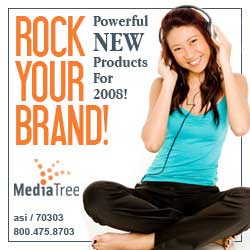 Some Bunny Loves You
The Pitch: Famous rabbits: Bugs, of course; then there's the Easter Bunny (making his way to your basket this Sunday); and now, Firstpoint International (asi/54405) presents Robbie the Rabbit, debuting in their "All About Vegetables" coloring and activity book. Item CB1061 is full of jokes and fun facts for kids, such as the popular notion that carrots actually help you see in the dark. Believe it or not, kids aren't as opposed to eating their veggies as you might think. A group of boys in my son's middle school recently lobbied to have a salad bar in the cafeteria and they got one! Think about schools as a great target market. Pricing starts at: Qty.-250; list price-62 cents; price code-R. Web address: www.asisupplier.com/54405.
The Bottom Line: Healthy fun.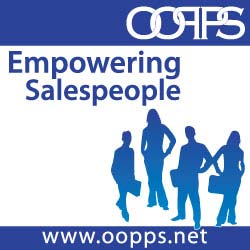 No Jitters
The Pitch: I love coffee, but even just the smell of it makes me feel cozy and comfy. Starbucks is waking up to the fact that lots of people love the smell of coffee and they're going back to freshly grinding the beans in their cafes to ensure the aroma permeates (and propels profits, which have plummeted). Custom HBC Corp. (asi/47934) just so happens to have coffee-scented candles. Item #16300-021 is a larger version, decorated with real coffee beans. And this is a cute idea: Each pillar candle is packaged in a real coffee bag. This would be a nice gift for new homeowners from Realtors, and a creative giveaway for diners, cafes and bookstores. And how about any type of group that holds breakfast meetings? Pricing starts at: Qty.-10; list price-$17.48; price code-R. Web address: www.customhbc.com.
The Bottom Line: Wake up and smell the coffee.
Advantages is bringing over 60 top suppliers to a city near you.
Come to the industry's largest and most popular traveling show, the ASI Advantages Roadshow. For a list of cities and dates, visit http://www.asishow.com/advroadshow/. Admission is free for all distributors and salespeople!
SPONSORED BY


Advantages™ Hot Deals is a trademark of the Advertising Specialty Institute. You were sent this newsletter as a benefit of your ASI membership. Copyright 2008, ASI. All Rights Reserved.
If you'd like us to send Advantages Hot Deals FREE to anyone else at your company (or to your off-site sales reps), go to www.asicentral.com/newsletters and complete the online form.
Interested in advertising in Advantages Hot Deals? Send an email to ddienna@asicentral.com
Click here to subscribe to Advantages™ magazine.
Advertising Specialty Institute®, 4800 Street Road, Trevose, PA 19053