Advantages™ Hot Deals Newsletter
Volume 172 / March 12, 2008
Keeping you in the loop on products and deals you may not have heard about.
SPONSORED BY



Do you know that it's International Women's Month? Guys, I really think you should honor women all year long, don't you? So, here are some things any woman would love to receive.

Sales Tip of the Week
Have fun and send your feedback directly to: khuston@asicentral.com. It may be published in a future issue of Advantages magazine. For additional information, contact the supplier. To unsubscribe, follow the instructions at the end.
– Kathy Huston, editor
P.S. – ASI's President and CEO Tim Andrews is letting me have his blog spot on ASI Central tomorrow. Isn't he a gentleman? (Either that or he didn't feel like writing this week.) Anyway, for more ideas and goofiness, be sure to check it out at: www.asicentral.com.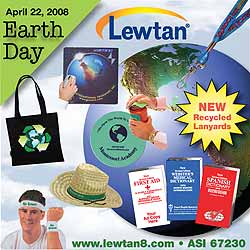 The Cure
The Pitch: "Not tonight, I have a headache" is not always a phony excuse, all you dear dejected fellas out there. It's a known fact that women actually get more headaches than men. Dreamtime Inc. (asi/50807) has just what the doctor ordered: An aromatic eye-pack pillow sinus soother, which includes a clear zip-lock bag with use and care instruction insert. When placed in the freezer or warmed in the microwave for 30 seconds, it provides sinus and headache relief with its decongestant properties of peppermint, spearmint and eucalyptus. Perfect for allergy season. Think of spas, doctors, pharmacies and desperate husbands as target buyers. Pricing starts at: Qty.-100; list price-$9; price code-Q. E-mail: wendy@dreamtimeinc.com.
The Bottom Line: Breathe deep
Cocoa-a-Go-Go
The Pitch: Get your chocolate fix without the guilt. Item #CT05, from Safehaven Products (asi/84495) is a treat for the senses. A jumbo white frosted polypropylene to-go style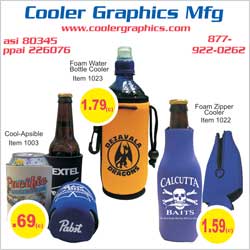 tote holds a scrumptious variety of chocolate-scented bath items, including soap, 2.8 ounces of body wash, bath salts and net body sponge. Pricing starts at: Qty.-35; list price-$6.99; price code-R. Web address: 84495.asisupplier.com.
The Bottom Line: They'll crave this.
Fan Appreciation
The Pitch: This is pretty cool, and I mean that literally: It's a mini fan that is concealed by a lipstick case. It fits in any purse and the battery is included. Item #FA0020 is from Way2Cool Inc. (asi/95735). Pricing starts at: Qty.-96; list price-$5.45; price code-R. Wouldn't this be perfect for cosmetics companies, not to mention menopausal women's groups? Let's make hot flashes more hip, shall we? Web address: www.way2coolpromo.com.
The Bottom Line: It's a breeze.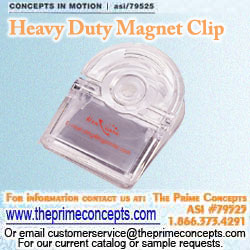 Personal Sommelier
The Pitch: If the only wine education you've ever gotten is reading the side of the box, perhaps it's time for Wine for Women, item #7471, from Wine Appreciation Guild Ltd. (asi/97292), "A guide to buying, pairing and sharing wine." It's $24.95 (R) and would be swell for vineyards, wineries, liquor stores, restaurants, tasting groups and more. Web address: www.wineappreciation.com.
The Bottom Line: Pop the cork.
Pink Power
The Pitch: My mom always says that Women's Lib must have been invented by men, because women do more and are responsible for more than ever before. Help get a busy woman going with item #1516 from ETS Express (asi/51197), a 15-oz. two-tone ceramic bistro mug (glossy pink exterior with a glossy white interior). It's very fashionable and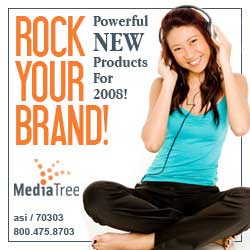 feminine looking. On sale at: Qty.-144; list price-$2.59; price code-R. Web address: www.etsexpress.com. Expires 5/31/08.
The Bottom Line: Coffee talk.
The Ring
The Pitch: Here's a ring that won't get you kicked out of the governor's office: Item #2001-S from Multi Time Machine Inc. (asi/72710) is a ladies' matte steel ring/ watch. Talk about having time on your hands. I love it! I want one. Pricing starts at: Qty.-25; list price -$35; price code-P. Web address: www.multitimemachine.com.
The Bottom Line: You wear it well.

Deal of the Week
2.4" Digital Photo Frame (DPD-80)
Exclusively from Corporate Key - asi/63053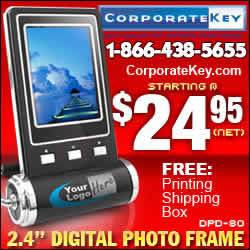 Gorgeous Desktop Digital Photo Frame that makes great gift for executives!! Minimum quantity 100 pcs.

FREE 1 Color Imprint
FREE Set-up
FREE Shipping
Free Gift – Box
High Resolution 2.4" TFT Screen
256,000 Colors Resolution
Battery Powered
Holds up to 60 images
Easily Programmed via USB
Advantages is bringing over 60 top suppliers to a city near you.
Come to the industry's largest and most popular traveling show, the ASI Advantages Roadshow. For a list of cities and dates, visit http://www.asishow.com/advroadshow/. Admission is free for all distributors and salespeople!
SPONSORED BY


Advantages™ Hot Deals is a trademark of the Advertising Specialty Institute. You were sent this newsletter as a benefit of your ASI membership. Copyright 2008, ASI. All Rights Reserved.
If you'd like us to send Advantages Hot Deals FREE to anyone else at your company (or to your off-site sales reps), go to www.asicentral.com/newsletters and complete the online form.
Interested in advertising in Advantages Hot Deals? Send an email to ddienna@asicentral.com
Click here to subscribe to Advantages™ magazine.
Advertising Specialty Institute®, 4800 Street Road, Trevose, PA 19053