Advantages™ Hot Deals Newsletter
Volume 171 / March 5, 2008
Keeping you in the loop on products and deals you may not have heard about.
SPONSORED BY



If the howling wind and torrential rain pelting my bedroom window and keeping me awake from 3 a.m. are any indication, March has indeed come in like a lion. A lion intent on my sleep-deprivation. That doesn't mean I'll deprive you today, my pretties. Let's hope Mother Nature takes it down a notch and celebrate all things spring with this edition.

Sales Tip of the Week
Have fun and send your feedback directly to: khuston@asicentral.com. It may be published in a future issue of Advantages magazine. For additional information, contact the supplier. To unsubscribe, follow the instructions at the end.

– Kathy Huston, editor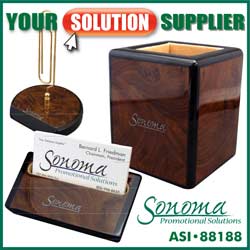 On the Saucy Side
The Pitch: Hear about the Food Network chef who got fired for lying on his resume? For example he really never cooked for the Royal Family. (Did you know I used to write for the Queen? And I have a bridge to sell you, too.) At any rate, anybody can whip up a meal fit for a queen, king or prince with the By the Grill gift basket (item GB51) from Taylor & Grant Specialties Ltd. (asi/90667). It includes: bamboo tray, Gourmet Village steak rub trio, onion-and-chive dip, sun-dried tomato dip, Sable and Rosenfeld Tipsy BBQ sauce, Rubbit roasted chicken seasoning, Quatre peppercorns, raspberry and kiwi lime iced tea mixes, BBQ apron, four metal skewers and more. Pricing starts at: Qty.-4; list price-$66.90; price code-R. Send them to your own best clients to celebrate the beginning of BBQ season. You'll stand out from the crowd and they'll remember your thoughtfulness. Web address: www.taylor-grant.com.
The Bottom Line: Dish it out.
Game Plan
The Pitch: They may be called "the boys of summer," but baseball season starts in spring. The Ball Game gift pack (item BBG) from Ball Pro Inc. (asi/38120) is on sale at EQP, and includes a promotional synthetic baseball, canvas pouch and snacks, like Cracker Jacks and peanuts (of course!). Great for game-day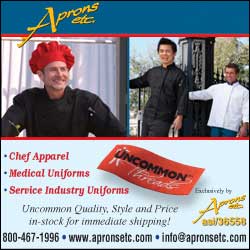 giveaways, showing clients you'll "go to bat" for them, and baseball fans in general. Web address: www.ballpro.com. Expires 4/30/08.
The Bottom Line: Take a swing.
Under My Umbrella
The Pitch: Hip-hop singer Rihanna isn't the only one making it big with her hit "Umbrella" (ella, ella, eh, eh, eh). Windbrella Products Corp. (asi/97247) has some big-hit umbrellas too. Item #44448_I is an imported, double-canopy 48" solid fashion umbrella with vented mesh system and auto-open pinch-less runner. It comes with an embroidered carrying case/sheath and is available in a variety of fashion-forward colors … even mango. Pricing starts at: Qty.-144; list price-$32; price code-P. Just in time for April showers. Think about upscale retail giveaways, theater districts, restaurants and more. Web address: www.windbrella.net.
The Bottom Line: Rainy-day ready.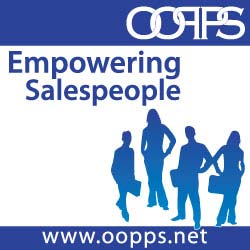 Let the Sunshine
The Pitch: Lukewarm beer is not an option. New supplier Cooling Coaster LLC (asi/46537) offers its Cool Coaster, which goes in the bottom of a can cooler to keep beverages even colder. Put the patented cooling coaster in the freezer for one hour. Perfectly paired with any upcoming spring or summer outdoor events. Pricing starts at: Qty. 250; list price-$3.29; price code-R. E-mail: sales@chillmate.com.
The Bottom Line: Keep your cool.
I Heart Huckabee
The Pitch: Yes, Mike Huckabee finally took the hint and conceded to John McCain. But, I'm going to miss him; both his comedy styling and his bass playing. Imagine all the little Huckabees you could spawn with inflatable guitars from Chemical Light Inc. (asi/44888). Item #INF042D2 comes is assorted colors and is 20 inches. Think about these for Communion and Christening parties, Bar and Bat Mitzvahs, and DJ giveaways. They come in packs of 12: Qty.-12; list price-.44; price code-R. Web address: www.asi44888.com.
The Bottom Line: You're a rock star.
Deal of the Week
2.4" Digital Photo Frame (DPD-80)
Exclusively from Corporate Key - asi/63053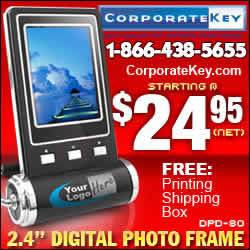 Gorgeous Desktop Digital Photo Frame that makes great gift for executives!! Minimum quantity 100 pcs.

FREE 1 Color Imprint
FREE Set-up
FREE Shipping
Free Gift – Box
High Resolution 2.4" TFT Screen
256,000 Colors Resolution
Battery Powered
Holds up to 60 images
Easily Programmed via USB
Advantages is bringing over 60 top suppliers to a city near you.
Come to the industry's largest and most popular traveling show, the ASI Advantages Roadshow. For a list of cities and dates, visit http://www.asishow.com/advroadshow/. Admission is free for all distributors and salespeople!
SPONSORED BY


Advantages™ Hot Deals is a trademark of the Advertising Specialty Institute. You were sent this newsletter as a benefit of your ASI membership. Copyright 2008, ASI. All Rights Reserved.
If you'd like us to send Advantages Hot Deals FREE to anyone else at your company (or to your off-site sales reps), go to www.asicentral.com/newsletters and complete the online form.
Interested in advertising in Advantages Hot Deals? Send an email to ddienna@asicentral.com
Click here to subscribe to Advantages™ magazine.
Advertising Specialty Institute®, 4800 Street Road, Trevose, PA 19053