ADVERTISEMENT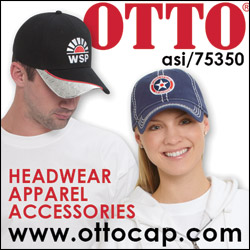 That's Hot
The Pitch: Yeah, these lip balms have summer written all over them. I'm talking about the Hot Tropics SPF 15 collection from InnoPack USA (asi/62656). They come in delicious flavors like Loco Coconut and Tequila Lime. How perfect would these be for beverage and bar promotions and special events? Pricing varies, based on whether you get them with a standard white cap, carabiner, etc., but you can check out all the info here: http://www.innopackusa.com.
The Bottom Line: Luscious lips.

Lights, Action
The Pitch: Oh these are fun for patriotic-themed summer events, starting with Memorial Day to Flag Day to July 4th and Labor Day. Fields Mfg. (asi/54100) offers item BWII USA, sunglasses with gray lenses and USA flag temples with chasing lights. You can get each pair for as low as $6.89-C. Think of these for carnivals and country music concerts too. Check them out: http://fieldsmfg.com.
The Bottom Line: Proud and stylish.

Beach Bounce
The Pitch: You can't start summer without at least one beach ball on hand. I like the 24-inch version from Chulani (asi/45100). These are fun for concerts, picnics, pool club promos and much more. Pricing starts at: 100; $2.20-R. Check out all their balls here: http://www.chulani.com.
The Bottom Line: Up in the air.