SPONSORED BY


Hi, friends, and happy Cinco de Mayo! Addressing you in this e-newsletter was number one out of 125 things I have on my to-do list today. Don't you feel special? Enjoy this very special edition and send your feedback directly to: khuston@asicentral.com. It may be published in a future issue of Advantages magazine. For free information on products featured in Advantages, click here: www.advantagesinfo.com. 





The Joe Show: New Products 
In this episode of The Joe Show, Counselor Managing Editor Joe Haley shows off some of the newest items to hit the ad specialty market. Have clients looking for the latest and greatest to wow their promotional recipients? Check out these items. 

Click here  to see this new products edition of The Joe Show.

Want more videos? Subscribe now to our YouTube videos.

Big Day
The Pitch: Today is my parents' 48th wedding anniversary. They are taking a two-day trip to a B&B in Cape May, NJ to celebrate. I hope it doesn't result in a little brother or sister for me. Etched wine bottles make for a lovely anniversary gift and Etching Wines and Spirits (asi/52775) offers just that. You can get a one-color etched, 1.5 liter bottle of cabernet, chardonnay or sparkling wine starting at: 12; $58-R. Think about these also for weddings and other special events, tournament prizes, top clients and more. Click here: www.winesetched.com.
The Bottom Line: That's the spirit!



Diva's Delight 
ADVERTISEMENT

The Pitch:If I'm being honest (as Simon would say), I wasn't feelin' the Frank Sinatra theme on American Idol last night, am I right, dawgs? (as Randy would say). However, I am totally feelin' this new shimmer sunscreen from Snugz/USA Inc. (asi/88060). Item ZDSUN10 is their 1-oz DivaZ SPF 30 Shimmer Sunscreen, which is USA made and FDA approved. Pricing starts at: 100; $2.19-R. Perfect for teens and tweens, outdoor concert and sporting venues, water sports rental shops, hotels, pool clubs, etc. See it here: http://www.snugzusa.com.
The Bottom Line: A shining example.


| | |
| --- | --- |
| ADVERTISEMENT | ADVERTISEMENT |
Calm Down
The Pitch: I was listening to NPR this morning on my drive to work and I have to tell you, it's very soothing, even if they are discussing failed bomb plots, oil spills, or volcanic ash. The anchors on that station simply have very calming voices. SAK Products Inc. (asi/84295) also offers soothing sounds, but on a happier note. Item CR2000 is the AM/FM alarm clock radio with 10 sounds of nature: seaside, brook, rain, waterfall, bird, wind, tropical forest, heartbeat, summer night and bubbles. Pricing starts at: 50; $23.50-R and this would be nice for an employee gift or incentive program. Think about the tagline: "Wake up to the possibilities. Let us take your stress away." Click here: http://84295.asisupplier.com.
The Bottom Line: Say ahhhhhhh.
ADVERTISEMENT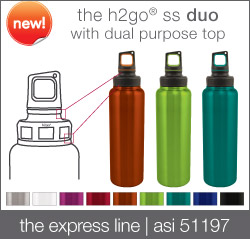 The Sounds of Silence
The Pitch: You know what's another soothing sound? Silence. It's very quiet here this morning as I write. Most of my editorial buddies are in New York at the ASI Show this week and I have to tell you, I don't miss them. I hope they don't read this, but I am loving the silence, especially since, as I mentioned, I have 125 things to get done today. Anyone looking for a little quiet time might appreciate the ear plugs in a white case with chain from Apothecary Products Inc. (asi/36545). They are safety-approved with a noise reduction rating of 29+. Pricing starts at: 100; $1.54-P. Think of these for monster truck rallies, racing events, concerts, hunters, shooting ranges, the manufacturing sector and construction sites. I might have to get some for myself upon my coworkers' return. See them here: http://dc.apiline.com/.
The Bottom Line: Plug in.
ADVERTISEMENT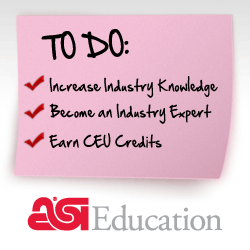 New Course Available On ASI Education's OnlineLearningCenter: Customer Service Tactics to Increase Sales and Snag Market Share
Want to increase your revenues? Steal market share from competitors? Win over your clients to create long-term partnerships? In this course, we'll teach you how to implement 14 proven customer service strategies at your company that will help you keep customers loyal and increase your bottom line. Register now!
Advantages is bringing over 60 top suppliers to a city near you. 
Come to the industry's largest and most popular traveling show, the ASI Advantages Roadshow. For a list of cities and dates, visit http://advantagesroadshow.com/. Admission is free for all distributors and salespeople! 
SPONSORED BY


Advantages™ Hot Deals is a trademark of the Advertising Specialty Institute. You were sent this newsletter as a benefit of your ASI membership. Copyright 2010, ASI. All Rights Reserved. 
If you'd like us to send Advantages Hot Deals FREE to anyone else at your company (or to your off-site sales reps), go to www.asicentral.com/newsletters and complete the online form.
Interested in advertising in Advantages Hot Deals? Send an email to ddienna@asicentral.com
Click here to subscribe to Advantages™ magazine. 
Advertising Specialty Institute®, 4800 Street Road, Trevose, PA 19053