SPONSORED BY



Sales Tip of the Week

OK, so Kathy does not always know what she's talking about (shocker!). Last week I was 0 for 2 with my Dancing With the Stars and American Idol picks. I truly hope my picks for this edition work out better. Enjoy and send your feedback directly to: khuston@asicentral.com. It may be published in a future issue of Advantages magazine. For free information on products featured in Advantages, click here: www.advantagesinfo.com.

– Kathy Huston, editor 
I'm Puzzled (puzzle coasters)
The Pitch: Here's a neat new product from PromoBiz USA LLC (asi/79903). Item EX-PC is a set of four brushed-aluminum, puzzle-shaped, foam-backed coasters. They can be used separately or fit together for a trivet or one huge coaster for your Margarita grande. Plus, it's on sale at: 100, $10.50 (R). Includes one laser engraving on each coaster or one on the whole trivet. Check it out at: http://79903.asisupplier.com. Expires 6/30/09.
The Bottom Line: Coasting along.
ADVERTISEMENT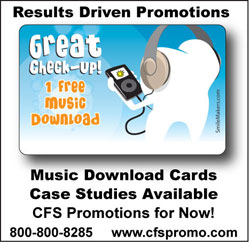 Big Smile (toothbrush timer)
The Pitch: I just read yesterday that some states are adopting a no-smile policy for drivers' licenses. Bummer! It's for security reasons, but I think it's safe to say, in most instances, a smile is a welcome sight. All-In-One (asi/34256) wants to keep everyone's looking bright with item AIO-SMILE, its new toothbrush timer. It's a twist-action hourglass timer with a suction cup on back to help you brush for the dentist-recommended two minutes. Of course, this is just perfect for dental offices and schools. Pricing starts at: 50, $7.67 (R). Click here: www.allinoneline.com.
The Bottom Line: No cavities! 
ADVERTISEMENT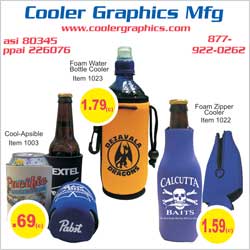 Hey Sailor (military teddy bears)
The Pitch: Last week was officially Fleet Week, but it seems the fleet is back in town. Artistic Toy (asi/37122) has a special on bears in military uniforms. (I just love a bear in uniform.) Pricing starts at: 100, $5.33 (R). 
See them at: www.artistictoysmfg.com. Expires 7/15/09.
The Bottom Line: Alert the troops.

Just Add Water (water-powered calculator)
The Pitch: I've heard of solar-powered calculators, but this new version from Leeds (asi/66887) runs on water. Of course, you can also run it on a button-cell battery, but would that be as much fun? I think not. It includes a siphon and instructions and pricing starts at: 96, $9.60 (P). See item #6620-12 at: www.leedsworld.com.
The Bottom Line: A numbers game.
ADVERTISEMENT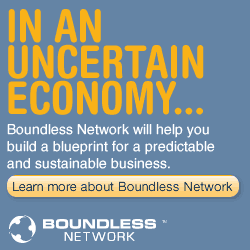 Dear Old Dad (sunscreen towelette)
The Pitch: As author Reed Markham says, "Being a great father is like shaving. No matter how good you shaved today, you have to do it again tomorrow." So doesn't dear old dad deserve a break today ... or on Father's Day, right around the corner on June 21? Sure, he does (and he should take the day off from shaving to boot!) I really like these sunscreen towelettes from Tropical Enterprises Inc. (asi/92243). They are what every dad needs to protect him on his day of golfing, fishing, sailing, surfing, or simply snoozing on the backyard hammock. Item #200 contains no alcohol and is saturated with high-quality sunscreen and aloe based with moisturizers, vitamin A & E. It's paba free, oil free, and provides UVA and UVB protection. Plus, it's water resistant, sweat resistant and FDA compliant and the sunscreen doesn't expire for three years. Obviously, any market is a target, not just those that are dad-related. Think: dermatologists, bait-and-tackle shops, spas, hotels and more. Pricing starts at: 250, $1.55 (R). Get your towellete on at: www.tmarketingproducts.com.
The Bottom Line: Wipe up. 
From Team ASICentral
Counselor magazine sought to prove just how versatile promotional products can be with their "Ad Specialties Across America" feature. They reported on events that occurred over the past six months in each of the 50 states and showed exactly how ad specialty items were used at all of the events. It's an awesome read that we highly recommend.

But we here at ASICentral wondered, how can we make the electronic version even better? The answer: An interactive online map. We've got all 50 states represented in one cool, easy-to-use map. Just mouse over or click on a state to find out how promotional products are being used. Check it out now.
Advantages is bringing over 60 top suppliers to a city near you. 
Come to the industry's largest and most popular traveling show, the ASI Advantages Roadshow. For a list of cities and dates, visit http://www.asishow.com/advroadshow/. Admission is free for all distributors and salespeople! 
SPONSORED BY


Advantages™ Hot Deals is a trademark of the Advertising Specialty Institute. You were sent this newsletter as a benefit of your ASI membership. Copyright 2008, ASI. All Rights Reserved. 
If you'd like us to send Advantages Hot Deals FREE to anyone else at your company (or to your off-site sales reps), go to www.asicentral.com/newsletters and complete the online form.
Interested in advertising in Advantages Hot Deals? Send an email to ddienna@asicentral.com
Click here to subscribe to Advantages™ magazine. 
Advertising Specialty Institute®, 4800 Street Road, Trevose, PA 19053