SPONSORED BY



Sales Tip of the Week

It's here -- the day I've been waiting for -- the Season 8 finale of American Idol (fingers crossed for Adam)! Oh, and also, we held the first-ever ASI Virtual Trade Show. If you weren't able to log in today, don't worry. It's available for the next six months at: asicentral.com/vts. It's sure to give you stellar ideas to boost your sales. Also enjoy these ideas and deals and send your feedback directly to: khuston@asicentral.com. It may be published in a future issue of Advantages magazine. For free information on products featured in Advantages, click here: www.advantagesinfo.com.
P.S. – If you TiVo'd Dancing With the Stars last night and haven't yet watched, this is a spoiler alert! DO NOT read my first entry.

– Kathy Huston, editor 




Star Power (trophy)
The Pitch: Congrats to Rachel Alexandra who won the Preakness and Shaun Johnson who won Dancing With the Stars, both proving yet again that girls rule. Stars of all genders, shapes, sizes and age groups would appreciate recognition. The new Shooting Star trophy from Alcraft Inc. (asi/33910) fits the bill. Item A1609 starts at: Qty.-50; list price-$16.99; price code-R. See it at: www.alcraft.com
The Bottom Line: Shooting sales.

 

ADVERTISEMENT


A Pregnant Pause (diaper bag)
The Pitch: Have you heard about the 66-year-old pregnant woman? Yes, I am serious. While she may have diapers on hand already (for reasons other than babies), she probably doesn't yet have a cool bag in which to hold them. Any pregnant woman or new mom – and even dads – would love to receive this trendy diaper bag made of 600 denier/dobby. It's from Bags First (asi/37974). It features lots of pockets to hold everything new parents need on the go. Item TO997 starts at: Qty.-50; list price-$45.31; price code-P. Check it out at: www.bagsfirst.com.
The Bottom Line: Baby steps.

ADVERTISEMENT

ADVERTISEMENT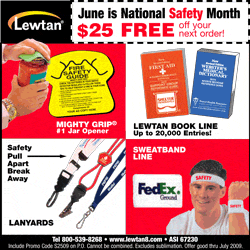 Prom Queen (digital photo key chain)
The Pitch: You know why buyers of ad specialties need your expertise, but some events just make your case. Take for example a high school in Lititz PA (yup, there are lots of weird town names in PA; have you ever been to Intercourse?). Their favor of choice at the prom was shot glasses, which the prom committee simply ordered online. Had they talked to you, however, I'm sure you would have recommended a much better choice, such as the digital picture frame key chain from Promotech LLC (asi/79939). This is a great idea for any type of special event; think: weddings, family reunions, even summer camp talent shows! Item DPF-010B starts at: Qty.-100; list price-$22; price code-P. Go to: www.importvalues.com.
The Bottom Line: A picture's worth a thousand sales.
ADVERTISEMENT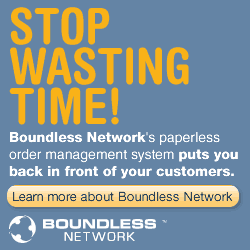 The Eyes Have It (magnifier pen)
The Pitch: My eye doctor told me this was going to happen and it has ... I actually need reading glasses now! Granted, they are only 1.0 magnification, but still! New Products International (asi/73780) is all over this 40-plus condition known as presbyopia and they've introduced the Hawk Pen with built-in light and magnifier. Target restaurants (easier to see menus, my dear) and other places reading is required. For pricing and other info, click on: www.npionline.com.
The Bottom Line: I can see clearly now.
ADVERTISEMENT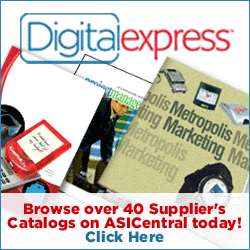 The Cat's Meow (pet emergency kit)
The Pitch: My cat, Sneakers, would never let me near him with any of this stuff, but this new item (#3270) from Evans Mfg. (asi/52840) seems like a safe bet as a giveaway for animal hospitals, pet stores and vets. The pet-care kit includes 3 antiseptic towelettes, 4 Swabplus ear cleansers, adhesive pads, 1 set of gloves, 1 tweezers, 1 roll of tape, 1 scissors and 1 pet-care guide. Plus, you can get it at next-quantity pricing; isn't that the bee's knees? Check it out at: www.evans-mfg.com. Expires 6/30/09.
The Bottom Line: Bark orders.

Register for a FREE ASI Education WebinarJune 17, 2009, 2 p.m. - 3 p.m. EST
Leverage Web 2.0 Technology: How ASI Builds Relationships Online 

Learn how ASI uses Twitter, Facebook, and the Ning.com-based ASI Social Network and Stitches Social Network sites to communicate with members and prospects. In this fast-paced webinar, we'll show you how we leverage easy-to-learn Web technology to reach members and build relationships with them online. Moderated by Nicole Rollender, Stitches editor and director of education for ASI, this session will leave you with easy-to-implement ways to start reaching new clients online today. Plus, you'll learn how to get more out of your ASI membership. 

Click here to register for this free webinar.
Advantages is bringing over 60 top suppliers to a city near you. 
Come to the industry's largest and most popular traveling show, the ASI Advantages Roadshow. For a list of cities and dates, visit http://www.asishow.com/advroadshow/. Admission is free for all distributors and salespeople! 
SPONSORED BY


Advantages™ Hot Deals is a trademark of the Advertising Specialty Institute. You were sent this newsletter as a benefit of your ASI membership. Copyright 2008, ASI. All Rights Reserved. 
If you'd like us to send Advantages Hot Deals FREE to anyone else at your company (or to your off-site sales reps), go to www.asicentral.com/newsletters and complete the online form.
Interested in advertising in Advantages Hot Deals? Send an email to ddienna@asicentral.com
Click here to subscribe to Advantages™ magazine. 
Advertising Specialty Institute®, 4800 Street Road, Trevose, PA 19053