Hi, everybody. Yesterday was our 50th radio show (asicentral.com/radio) and boy, did we ever have fun. There was champagne, balloons, confetti, and ASI's President and CEO Tim Andrews even brought us a cake. Check out the festivities at the Web site I mentioned and in the meantime, get festive with these fun ideas. Send your feedback directly to: khuston@asicentral.com. It may be published in a future issue of Advantages magazine. For free information on products featured in Advantages, click here: www.advantagesinfo.com.
– Kathy Huston, editor 

ADVERTISEMENT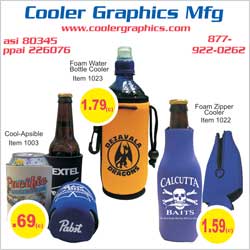 The Goddess Knows (fortune teller)
The Pitch: We are down to the wire, people! Will the final two be Adam and Danny or Adam and Kris? (Notice how I left Adam in there in both American Idol finale scenarios? That's because I love him.) If only we had a crystal ball. Well, Fortune Products (asi/55127) comes along with something quirky, yet cool. Item #GG-01510 is the Guiding Goddess fortune teller. Ask her a question and pass your hand over the crystal ball twice. Magical sounds are heard and your personal reading is given. The product has an electronic memory chip that allows words and phrases to be combined, with over 450 phrase combinations possible. Pricing starts at: Qty.-50; list price-$28.12; price code-R. This would be a unique way of saying, "The future looks bright!" Web address: www.fortuneproducts.com.
The Bottom Line: See into the future.
ADVERTISEMENT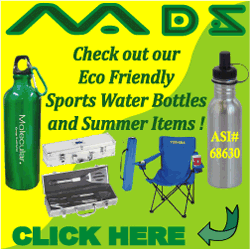 Clip This (jumbo magnetic clip)
The Pitch: This little product packs a punch, because if you are like me, you have class trip notices, permission slips, music schedules and more up on your fridge. The jumbo magnetic clip (item SM-3267) from Bullet Line (asi/42424) sure comes in handy, as it holds them all together in one neat spot. Plus, they are running a special with up to 30% off. Pricing starts at: Qty.-300; list price-$1.44; price code-C. Web address: www.bulletline.com. Expires 8/31/09.
The Bottom Line: Hold it right there.

Holy Cowhide (travel wallet)
The Pitch: It's almost summer (yippee!), so the travel market should be heating up. Posh Xessories Inc. (asi/79028) has EQP plus no minimums on travel accessories including item TX-109299, a Tuscan cowhide leather travel wallet. It features a large exterior pocket for boarding passes, retractable wrist strap, PDA holder, ID window and credit card pockets, plus a zippered interior currency pouch, pen loop and zipper closure. Use promo code RDC-09. Web address: http://79028.asisupplier.com/. Expires 9/30/09.
The Bottom Line: Pack it in.
ADVERTISEMENT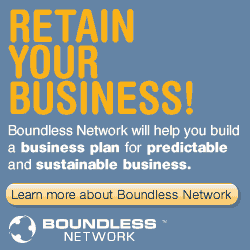 Kool Kash (grocery tote)
The Pitch: The days of "paper or plastic" are certainly waning. Kool Pak (asi/65595) has a great environmentally friendly polypropylene grocery tote bag with reinforced seams, full 8" gusset, and 18" carry straps. In fact, it won in the "Best Green Product" category at one of the ASI Shows. Plus they offer EQP for ESP subscribers on item #44706. Web address: www.koolpak.com.
The Bottom Line: In the bag.


Fantastic Plastic (pen)
The Pitch: Remarkably, I didn't watch it, given the reality TV nut I seem to be, but you've probably heard that Joan Rivers won Celebrity Apprentice. Speaking of plastic, All-In-One (asi/34256) offers item AIO-WENVI, a plastic ballpoint pen with black ink, white clip and rubberized grip. And just like Joan, they are biodegradable, so they are perfect for eco-friendly promos. Pricing starts at: Qty.-300; list price-$1.13; price code-R. Web address: www.allinoneline.com.
The Bottom Line: So it is written.

From Team ASICentral
Enroll in ASI Education Online Learning Brought to you by ASI Education, Online Learning is the newest and most convenient way for distributors to get educated.

On-demand, self-paced courses are the perfect way for distributors to learn more about the advertising specialty industry and hone their skills as top ad specialty salespeople and brand consultants. We've launched an online campus that provides educational courses and information for the promotional products professional.

Check out our first course, "Getting Started in the Advertising Specialty Industry," Lesson One: "Researching Products and Suppliers" and Lesson 2: "Decipher Pricing Codes," --LIVE TODAY! Click here to register for FREE as a student in ASI Education's Online Learning campus. Be one of the first ASI members to experience ASI Education's virtual learning community. And, look for Lesson Three, "How to Write a Foolproof Purchase Order," on May 26.
Advantages is bringing over 60 top suppliers to a city near you. 
Come to the industry's largest and most popular traveling show, the ASI Advantages Roadshow. For a list of cities and dates, visit http://www.asishow.com/advroadshow/. Admission is free for all distributors and salespeople! 
SPONSORED BY


Advantages™ Hot Deals is a trademark of the Advertising Specialty Institute. You were sent this newsletter as a benefit of your ASI membership. Copyright 2009, ASI. All Rights Reserved. 
If you'd like us to send Advantages Hot Deals FREE to anyone else at your company (or to your off-site sales reps), go to www.asicentral.com/newsletters and complete the online form.
Interested in advertising in Advantages Hot Deals? Send an email to ddienna@asicentral.com
Click here to subscribe to Advantages™ magazine. 
Advertising Specialty Institute®, 4800 Street Road, Trevose, PA 19053