ADVERTISEMENT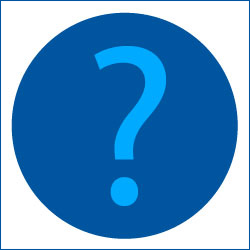 Buddy Up
The Pitch: This will help a person feel festive on St. Pat's Day (or any day). Beer Buddy from Cosmo Fiber (asi/46755).  It's a 14-oz. acrylic double-wall beer tumbler, with a lid no less. You can get it for $3.49-R. Check it out: http://bit.ly/1gyL1G1.
The Bottom Line: Put some Guinness in it.
Is There a Nurse in the House?
The Pitch: My mama is a retired nurse and May 6-12 is National Nurses Week to honor all those who are as caring and hardworking in this field as she was.  PrimeLine (asi/79530) offers medical-themed items, such as the Nurse Pen, which you can get for as low as 49 cents-C. Suggest it for events in May and all health-care related events and promotions all year long. Check it out: http://bit.ly/1nybrNz.
The Bottom Line: Healer's helper.
Shamrock My World
The Pitch: It's my sister Colleen's birthday. My mom went into labor on March 16, but wouldn't go to the hospital until after midnight so that that little lassie wouldn't be born until today. Well, you don't have to be a Colleen to appreciate the shamrock-themed can cooler from American Zebra Line (asi/35745). Irish or not, anyone would appreciate a little lucky sentiment.  Pricing starts at: 150; 79 cents-R. Click here: http://www.americanzebra.com/wordpress/?product=crazy-frio-shamrock.   
The Bottom Line: As luck would have it.
Toss in Fun
The Pitch: You know about Corn Hole, the beanbag toss game. Well, Prorose Inc. (asi/79933) offers a mini version. Suggest this for bars and restaurants, colleges, festivals and more. Hopefully no "cornfusion" will ensue (I found that term at www.okcornhole.com). Take a look: http://www.prorose.com/UI/Corn-Hole-Mini.aspx?ptype=3&pid=3.  
The Bottom Line: Score points.