Bronzed Goddess
The Pitch: Listen up, ladies (and gentlemen): It's time to get your tan on. And you don't have to feel the burn. White Towel Services (asi/97040) offers a self-tanning towel. The tan lasts 4 to 10 days. And there's no streaking, dripping or mess. Plus it's aloe infused and made in the USA. Pitch this for travel promos and salons. Pricing starts at: 96; $9.99; R. Click here: http://www.whitetowelservices.com/products/helios_self_tanning_towel.php.
The Bottom Line: The tan plan.
Vroom Vroom
The Pitch: Here's the key to driving sales with racing enthusiasts, car dealerships and more. I-Mark (asi/35579) offers a rosewood ballpoint pen that comes in a wooden, race car-shaped gift box. Pricing starts at: 25; $28.55-R. Check it out: http://www.imark-online.com/.
The Bottom Line: Stop traffic.
ADVERTISEMENT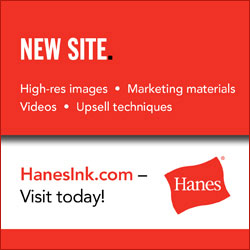 Check the Score
The Pitch: Get on the scoreboard with sports ball-shaped computer screen cleaners from Computer Advertizing.com (asi/46183). Suggest these for souvenir shops, tech promos, team fundraisers, etc. Pricing starts at: 50; $8.75-R. Check them out: http://www.screenies.com/pg2.htm.
The Bottom Line: Clean and be seen.
Get Lucky
The Pitch: Got a golf tournament coming up? This is a great edition to the SWAG bag. The Lucky Golf Ball Marker with magnetic hat clip from Zoogee World Inc. (asi/99280) strongly holds a full-color domed metal golf ball marker and attaches to any ball cap, golf shirt pocket or shoelaces. Pitch it for event sponsors, golf courses and membership drives, too.  Pricing starts at: 300; $3.19-R. Click here: http://www.zoogee.com/?p=353.
The Bottom Line: Eye on the ball.