Slit It
The Pitch: Did you ever try this tongue twister? "Who slit the sheets? Who slit the sheets? Whoever slit the sheets was the sheet-slitters daughter." Go ahead and try it; it inevitably makes you say a bad word (my mom taught this to me when I was a kid). Anyway, when I came upon the Quick Slit Letter Slitter (item DP-730) from Dard Products Inc. (asi/48500), it made me think back to that tongue twister. I can't help it if my mind wanders. This item is great to have on hand in any office and will help your clients "cut to the chase." Clever, huh? You can get it for 50 cents. See it here:
http://www.tagmaster.net/.
The Bottom Line: Opening act.
ADVERTISEMENT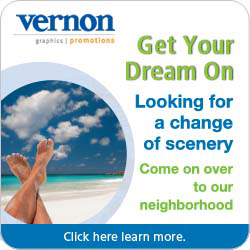 Putt-Putt
The Pitch: According to my sources, specifically, the March issue of Advantages magazine (isn't that a wonderful publication?), 57 million people play golf worldwide. That means there are tons of people you can pitch this product to. It's the Golf Green to Go from MAC Specialties (asi/68207). It's a mini, portable yet functional golf green and putting cup with a removable 6 ¾-inch flag. The entire putting green surface and flag can be autographed. Think of this as a tournament gift or even a tournament invitation, since it can be mailed flat in a bubble envelope. I bet they never received an invitation like this, so you will really make an impression. Pricing starts at: 25; $8.50. Click here: http://www.sportproducts.com.
The Bottom Line: Take a golf break.
Pillow Toss
The Pitch: Oh, this is so cute. Uniforms Inc. (asi/30192) will recycle old T-shirts into a 16" x 16" throw pillow. This is perfect for just about any end-user and especially those (like my husband) who feel nostalgic about all their many T-shirts and don't want to part with them. Pricing starts at $14.28. Email and ask them about item RT1616: sales@uniformsmfg.com.
The Bottom Line: From tee to toss.
Get Ripped
The Pitch: EMT (asi/52263) offers the Rip n' Write postcard pen. Separate the hidden pen at the perforation and the prospect can respond easily and quickly. It includes a full-color imprint on one side and one spot color imprint on the reverse. Pitch this for recruitment events, customer loyalty initiatives and more. Pricing on item RNW starts at: 5,000; $1.88. See it here: http://www.emteasy.com/.
The Bottom Line: A quick reply.