| | |
| --- | --- |
| Keeping you in the loop on products and deals you may not have heard about. | March 28, 2011 |
SPONSORED BY


I didn't sleep at all last night, mostly due to my husband's delicate snore. But I have my coffee here and I'm raring to go. Enjoy this issue and please send your feedback directly to me at: khuston@asicentral.com. It may be published in a future issue of Advantages magazine. For free information on products featured in Advantages, click here: www.advantagesinfo.com.
– Kathy Huston, editor

The Joe Show:
The ASI Show! New York

The Joe Show From the ASI Show! New York
The second day of exhibits during ASI New York found Joe Haley, managing editor, identifying perfect promotional products and marketing ideas for your clients. Want campaign concepts for a variety of potential customers?

Click here to watch the Day Two episode of The Joe Show.

Want more videos? Subscribe now to our YouTube videos.
Party Time
The Pitch: My son's junior prom was Saturday and I have to say, the boy cleans up well. He danced all night (like his mom) and had a blast. I like this item from LightNovelties.com (asi/67483), which will light up any special night. It's a light-up candy ring and one size fits most. Pricing starts at: 48; $2.68-S. For more information on item 963-swringcand, email: info@lightnovelties.com.
The Bottom Line: All flash, a little cash.
ADVERTISEMENT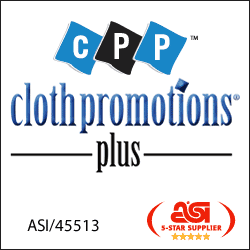 Good Sports
The Pitch: Wow! Virginia Commonwealth … who would have thought? Like the 11th-seeded college basketball team whose stunning victory over number-one seed Kansas to get into the Final Four, this product has winning possibilities too: It's a desktop punching bag from Createplus LLC (asi/47650). Do you know how often I could use one of these myself? For real. It's a great stress reliever during the workday. Pricing starts at: 1000, $12.44-T. See it here: http://createpluspromo.com/.
The Bottom Line: Take it out on me.
Cool Shades
The Pitch: My nephew's 18th birthday was last week and I sent him a card with an otter wearing large sunglasses on the front. The inside said: "Happy birthday to someone who's not like all the otters." LOL. I am such a goofy aunt. These sunglasses are different too. They are from Camovision of Georgia LLC (asi/43658). They are custom logo sunglasses with UV protection and the imprint application allows everyone to see the logo on the lens except the person wearing them. Pricing starts at: 24; $12-R. Check them out: http://www.eyextras.com/ecom/.
The Bottom Line: See through it.
We've Got a Winner
The Pitch: I didn't win the $319 million lottery. I would not be writing to you if I had. I guess it would help if I actually ever played the lottery. For those who do, this is a great idea: A lottery ticket scratcher keylight with 2" key chain. Come to think of it, this would also be perfect for scratching off those Kohls cards I get in the mail, to see what my discount is. This is from The Magnet Group (asi/68507) and pricing starts at: 250; $1.49-R. See it here: http://themagnetgroup.com/.
The Bottom Line: What lies beneath?


Advantages is bringing over 60 top suppliers to a city near you.
Come to the industry's largest and most popular traveling show, the ASI Advantages Roadshow. For a list of cities and dates, visit http://advantagesroadshow.com/. Admission is free for all distributors and salespeople!
SPONSORED BY


Advantages™ Hot Deals is a trademark of the Advertising Specialty Institute. You were sent this newsletter as a benefit of your ASI membership. Copyright 2011, ASI. All Rights Reserved.
If you'd like us to send Advantages Hot Deals FREE to anyone else at your company (or to your off-site sales reps), go to www.asicentral.com/newsletters and complete the online form.
Interested in advertising in Advantages Hot Deals? Send an email to ekoehler@asicentral.com
Click here to subscribe to Advantages™ magazine. If you no longer wish to receive Advantages HotDeals Newsletter, click here
Advertising Specialty Institute®, 4800 Street Road, Trevose, PA 19053