ADVERTISEMENT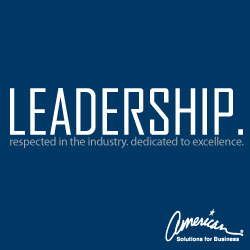 Happy Anniversary
The Pitch: As I mentioned in my intro paragraph, today marks a Twitter-riffic anniversary. No celebration is complete without champagne, which is why I'm writing this while drinking a Mimosa. I kid, I kid! There's coffee in my cup, I swear. But champagne is the perfect filler for this lovely stemless champagne flute from Pyrographics (asi/80093). Item G0228 has unlimited imprint color options and it holds 8.5 ounces. It is lead-free and organic polymer ink is available in brilliant colors. These are great as wedding and party favors. Pricing starts at: 72; $5.94-R. Click here: http://pyromugs.com/.
The Bottom Line: To your healthy sales.
Downpour
The Pitch: Don't let rainy days and Mondays get you down. Look at it as a chance to sell an umbrella order ... at the beginning of the week! Winner Promos (asi/97205) just happens to have what they call the Magic Umbrella, which folds down right into its own handle. The way I see it, you can use it in the rain or fold it down and hit a mugger over the head with it. Pretty darn cool, right? Pricing starts at: 500; $8.58-T. See item EWP04272 here: http://www.winnerpromos.com.
The Bottom Line: Handle it.
Bug Off
The Pitch: This, I believe, is the perfect product for summer camp! The Insect Shield youth T-shirt from Zorrel International Inc. (asi/99550) is performance wear and that's putting it mildly. It's moisture-wicking, has UV protection and is also treated with insect repellant, to repel ants, ticks, flies, etc. Pricing starts at: one for $18.60-P. See item IZ100Y here: https://www.zorrel.com/.
The Bottom Line: No bites about it.
Take the Plunge
The Pitch: I saw a guy on the news this morning who went skydiving on his 100th birthday. He said he promised everyone at his 95th that he would do so for his 100th, but he didn't think he would live that long. Excuse my text-message shorthand, but LOL! For similarly adventurous spirits, try item SM-7581 from Bullet (asi/42424). It's the Adventure sling backpack made of 600D polycanvas. It has an adjustable padded shoulder strap and accessory pocket too. Think of this for schools, teams, travel, hikers and more. Pricing starts at: 100; $6.64-R. Click here: http://www.bulletline.com/.
The Bottom Line: In a sling.