Sales Tip of the Week
Tim or Didi? Who's going home tonight? I predict it will be Didi. Talk to me Idol fans. But before we find out that breaking news, enjoy this breaking edition of Hot Deals. Send your feedback directly to: khuston@asicentral.com. It may be published in a future issue of Advantages magazine. For free information on products featured in Advantages, click here: www.advantagesinfo.com.
– Kathy Huston, editor 

ADVERTISEMENT


The Joe Show: Hot Products

In this episode of The Joe Show, Counselor Managing Editor Joe Haley shows off some of the newest items to hit the ad specialty market. Want to wow clients with the latest promo products available? Start with these. 

Click here  to see this new-products edition of The Joe Show.

Want more videos? Subscribe now to our YouTube videos.

ADVERTISEMENT

ADVERTISEMENT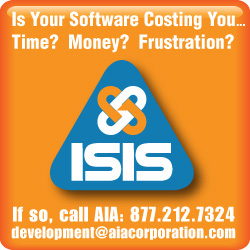 Let's Play Dress Up
The Pitch: Looking to de-stress for a minute or two? Head on straightaway to www.advantagesmag.com and play Dress the Rep. It's a very fun interactive feature we worked on to go along with our best first impressions article in your April Advantages magazine. Kudos to my guys Craig and Vin on their cyber savviness. In the meantime, everyone knows you can't go wrong with a nice tie in making a great first impression. Edwards Garment Co. (asi/51572) comes through with fully-lined, 100% silk ties with a Teflon finish. Item TI00, for instance, starts at one for $21.28-P. These are the right fit for company stores, uniforms programs and more. Click here: www.edwardsgarment.com.
The Bottom Line: Silk sells.
Heads Up
The Pitch: This morning, I could barely drive. The sun was out! Haven't seen it in days around these parts and there was some crazy glare going on. Well, TMAX Gear (asi/91417) offers a performance cap that helps with sun glare and then some. Their Radar golf cap has moisture-wicking fabric with UV protection, a moisture-wicking sweatband, and it's dark under the bill to reduce said glare. Think of this for tournaments, golf shops and company stores. Also think of upselling this with other golf-related items. Pricing starts at one for $27.50-P. Click here to check out their collection of caps and visors: www.tmaxgear.com.
The Bottom Line: Above it all.
We Got the Beat
The Pitch: Beverly Hills 9-0-2-1-oh-no! Shannen Doherty is first to get the boot this Dancing with the Stars season. OK, so she's not much of a dancer, but the Boogie Bot from CleggPromo (asi/45450) is. Item #442019 is a wee robot that dances and this one comes in pink. It would be a fun idea for dance schools, spirit squads, fundraisers, charity walks, etc. Pricing starts at: 100; $359-R. See it here: www.cleggpromo.com.
The Bottom Line: Dancing queen.
The Hole Story
The Pitch: This morning, I stopped at my favorite cozy farm market to pick up some fresh-baked apple cider donuts for the troops. Nothing makes the editorial department as happy as when someone brings in treats. We are simple folk. Skinner & Kennedy Co. (asi/87650) realizes the appeal of donuts and offers item #6055-E, their World of Thanks donut or bagel box with handles and a die-cut business card slot. It is printed with "thank you" in different languages. How cute is this for you to leave with your clients to thank them for their business? In fact, this is a great idea for any sales team to have on hand. Pricing starts at: 100; $3.23-P. See it here: www.skinnerkennedy.com.
The Bottom Line: Take a dozen.
Give Them an Inch
The Pitch: Sometimes you need a pen; sometimes you need a ruler. Alexander Mfg. Co. (asi/34040) offers both in one nifty new product. Item #1003 is a flat pen with inch markings and would be a nice giveaway for car dealerships (handy in the glove box), school stores, home-improvement retailers and, really, anyone. Oh, it's also a bookmark, so bookstores would be a good target as well. Pricing starts at: 250; .92-P. Click here: www.alexandermc.com.
The Bottom Line: The measure of your success.
Advantages is bringing over 60 top suppliers to a city near you. 
Come to the industry's largest and most popular traveling show, the ASI Advantages Roadshow. For a list of cities and dates, visit http://advantagesroadshow.com/. Admission is free for all distributors and salespeople! 
Advantages™ Hot Deals is a trademark of the Advertising Specialty Institute. You were sent this newsletter as a benefit of your ASI membership. Copyright 2010, ASI. All Rights Reserved. 
If you'd like us to send Advantages Hot Deals FREE to anyone else at your company (or to your off-site sales reps), go to www.asicentral.com/newsletters and complete the online form.
Interested in advertising in Advantages Hot Deals? Send an email to ddienna@asicentral.com
Click here to subscribe to Advantages™ magazine. 
Advertising Specialty Institute®, 4800 Street Road, Trevose, PA 19053