SPONSORED BY



Sales Tip of the Week
Good day, my little leprechauns! I wish you all the luck of the Irish. I can't drink too much green beer tonight because at the top o' tomorrow morn, I am off to the Bahamas, mamas! Yes, indeedie, life is good. Now go get a shamrock shake and take a leisurely look at this edition. Enjoy and send your feedback directly to: khuston@asicentral.com. It may be published in a future issue of Advantages magazine. For free information on products featured in Advantages, click here: www.advantagesinfo.com.
– Kathy Huston, editor 

ADVERTISEMENT


The Joe Show: New Products



In this episode of The Joe Show, Counselor Managing Editor Joe Haley shows off some of the newest items to hit the ad specialty market. Want to show clients some innovative new items? Start with these. 

Click here  to see this new-products edition of The Joe Show.

Want more videos? Subscribe now to our YouTube videos.

ADVERTISEMENT

ADVERTISEMENT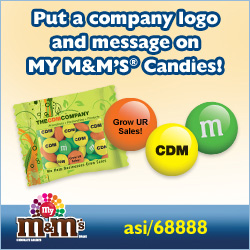 Happy Anniversary
The Pitch: This week, we celebrated the 25th anniversary of the dot-com domain name. Doesn't it seem like it's been around forever? (Well, if you're 25 and under, it has). Medalcraft Mint (asi/70130) has a very nice 25th anniversary, polished nickel key tag to celebrate such events. Think of employee and client anniversaries for this item. Pricing starts at one for $14.50-P. See it here: http://www.medalcraft.com/.
The Bottom Line: Key recognition.
Batting 1,000
The Pitch: My 16-year-old son encouraged me to watch "Zombieland" with him last night (not for the faint of heart, but funny … two thumbs up). It only reinforced that you should always have a baseball bat in your car, both for whacking zombies and because baseball season is coming up! Duh. Colorado Timberline (asi/91263) offers item LBBB, a custom-laser, handcrafted baseball bat that can be individually personalized. Great for sports fundraisers, team awards, incentive programs and Father's Day promotions (Dad's an all star, get it?). Pricing starts at one for $70-P. Click here: http://www.coloradotimberline.com/.
The Bottom Line: Ballpark figure.
ADVERTISEMENT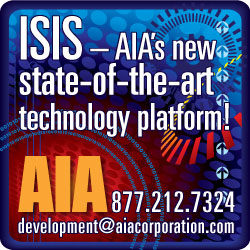 No Mess
The Pitch: My husband thinks anything can be fixed with a little WD-40 (his dad's fix-it-all is duct tape). Natural Trends (asi/73497) is introducing a nifty new product that Big Steve and others like him would love. Item WD4026 is the supplier's WD-40 No-Mess Pen. Make a note to yourself that it will be available March 31. Great idea for auto programs and handyman giveaways. For a sneak preview and to get pricing info, check it out: http://www.naturaltrends.com/.
The Bottom Line: The squeaky wheel gets the grease.
Fair Game
The Pitch: All fair and freckly Irish lads and lassies have needed sunburn relief at one time or another (remember when blisters were a badge of honor?). Smartshield Sun Care (asi/87806) offers after-sun repair lotion with soothing Aloe Vera and pain-relieving Lidocaine (item #31104). It also contains vitamins A, C and E. Just the right prescription for travel-related and pre-summer promotions. Pricing starts at: 100; $4.35-R. Click here and scroll down: http://www.smartshieldpromo.com/2010-Catalog.pdf.
The Bottom Line: Relieve yourself.
ADVERTISEMENT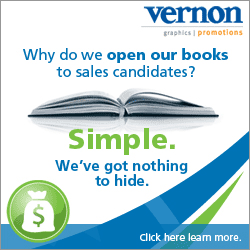 Express Yourself
The Pitch: Last week, I was wearing Boca Mocha and this week it's Raisin the Bar. I'm talking about my nail polish colors, of course. Guys, you knew that right? Did you also know you should protect your color from the sun to keep it from changing? Luckily, Diamond Cosmetics (asi/49640) has a nice gift set, which includes colored SPF15 lip gloss and sun-blocking polish (clear) in a black, mesh bag. Pricing starts at: 2500; $6.12-T. Just what you need for girly promotions. Check out item PL-34 here (scroll down): http://www.justforwomenpromos.com/sets.html.
The Bottom Line: Polish up.


Advantages is bringing over 60 top suppliers to a city near you. 
Come to the industry's largest and most popular traveling show, the ASI Advantages Roadshow. For a list of cities and dates, visit http://advantagesroadshow.com/. Admission is free for all distributors and salespeople! 
SPONSORED BY


Advantages™ Hot Deals is a trademark of the Advertising Specialty Institute. You were sent this newsletter as a benefit of your ASI membership. Copyright 2010, ASI. All Rights Reserved. 
If you'd like us to send Advantages Hot Deals FREE to anyone else at your company (or to your off-site sales reps), go to www.asicentral.com/newsletters and complete the online form.
Interested in advertising in Advantages Hot Deals? Send an email to ddienna@asicentral.com
Click here to subscribe to Advantages™ magazine. 
Advertising Specialty Institute®, 4800 Street Road, Trevose, PA 19053