SPONSORED BY



Sales Tip of the Week
Hello and a happy Hump Day to you. Hope the rest of your week goes swimmingly. Take a coffee break, why don't you? And a couple of minutes this afternoon to enjoy this edition and send your feedback directly to: khuston@asicentral.com. It may be published in a future issue of Advantages magazine. For free information on products featured in Advantages, click here: www.advantagesinfo.com.
– Kathy Huston, editor 

ADVERTISEMENT


The Joe Show: Product Design Awards Finalists



In this episode of The Joe Show, Counselor Managing Editor Joe Haley shows off some of the finalists in Counselor's Product Design Awards competition. This annual awards program highlights the most unique and interesting items that suppliers launch into the market.

Click here to see this Product Design Awards edition of The Joe Show.

And, click here to vote for the products that you think are the best designed, considering both aesthetic appeal and functionality. You can select up to three products in each of the 13 featured categories.

Want more videos? Subscribe now to our YouTube videos.
ADVERTISEMENT

ADVERTISEMENT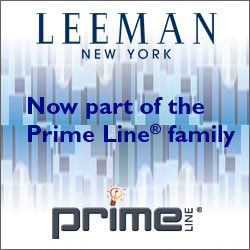 I Like Bike
The Pitch: May is National Bike to Work Month…um, yeah, that's not gonna happen with Kathy (do you like how I refer to myself in the third person?), but there are plenty of people out there who don't use their exercise equipment as clothes hangers, I'm guessing, and would actually participate in something that requires such a level of physical activity. Skye Supply LLC (asi/87642) offers chrome bicycle bells with your client's message or logo embossed under polyurethane. Wouldn't such a fun accessory bring you right back to your banana seat in the '70s? These are perfect for bike repair shops and retail stores, health initiatives, school fundraisers and more. Pricing starts at a mere: 100; $7.66-R. The supplier says these will be back in stock in late March, so make a note and email info@bicyclepromoproducts.com for all the facts. See them here: http://www.bicyclepromoproducts.com/bicyclebells.htm.
The Bottom Line: Ring up some sales.
A Safe Bet
The Pitch: For those who will still take your car to work in May, please pay attention and employ safe driving practices. Yesterday morning on my way to work, I saw a guy have a real "oops" moment. At the stoplight, he got out of his car to talk to the guy behind him. One little problem, he left the car in drive, and it almost gave me a heart attack watching him realize his faux pas and scurry back inside as the car pulled away on its own. Firstpoint International (asi/54405) offers item 2069 for new drivers to start them off on the right foot. It's a safe-driving pocket slider. It includes tips on driver's education, permits and unsafe driving behaviors. These are great for the DMV, driver education schools, high schools and other teen-related programs. Pricing starts at: 250; $0.69-R. Web address: http://www.betterlifeline.com/.
The Bottom Line: Put the brakes on.
ADVERTISEMENT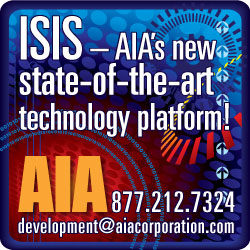 Extra-Scentsory Perception
The Pitch: OK, I know I mentioned this in Monday's Hot Deals, but I cooked corned beef and cabbage on Sunday and my house just smelled so cozy and Irish-like. Just like St. Patty's Days of yore when we celebrated my sister Colleen's birthday and my mom made green mashed potatoes (no Martha Stewart, that Genevieve). Scents sure bring up fond memories and associations. Aakron Rule Corp. (asi/30270) offers something very cool: scented non-woven tote bags. They are both reusable and recyclable (up to 20% recycled material). Scents available include cinnamon, coffee, fresh 'n clean and coconut lime. Think about these markets: coffee shops, boutiques, hotels and spas, dry cleaners and maid services. EQP until 4/30. Click here: http://www.aakronline.com/.
The Bottom Line: Olfactory offer.
My Downfall
The Pitch: Darn you, Maple Ridge Farms (asi/68680)! One of my New Year's resolutions was to lay off the sweets (along with being more positive) and I have been doing a great job of it. That is, until you had the audacity to send me samples of your new individually wrapped, individually labeled, home-style cookies. However, I ate two chocolate chip treats yesterday and I have to say, it was worth it. These are a delectable choice for trade shows and conventions, special events, sales calls … anything really. There are two versions, 8-week shelf life and 2-week shelf life and pricing depends on what you choose, so call the supplier for details. Click here: http://www.mapleridge.com/.
The Bottom Line: Chew on it.
Let's Play Footzy
The Pitch: Ladies, think about how often your dogs are barkin' and you just have to take those heels off. Well, along comes Footzyrolls (asi/54915), with their flat, rollable, ballet-type shoes that fit in a small clutch. They are also water-resistant and skid-proof. Think about these for travel, sorority fundraisers, special events, spas, proms, bat mitzvahs and weddings (you know you need these for the Cha Cha Slide). Comes with a Footzypouch too. Pricing starts at: 12; $24-P. Email customerservice@footzyrolls.com for more information.
The Bottom Line: Kick off your heels.
Advantages is bringing over 60 top suppliers to a city near you. 
Come to the industry's largest and most popular traveling show, the ASI Advantages Roadshow. For a list of cities and dates, visit http://advantagesroadshow.com/. Admission is free for all distributors and salespeople! 
SPONSORED BY


Advantages™ Hot Deals is a trademark of the Advertising Specialty Institute. You were sent this newsletter as a benefit of your ASI membership. Copyright 2010, ASI. All Rights Reserved. 
If you'd like us to send Advantages Hot Deals FREE to anyone else at your company (or to your off-site sales reps), go to www.asicentral.com/newsletters and complete the online form.
Interested in advertising in Advantages Hot Deals? Send an email to ddienna@asicentral.com
Click here to subscribe to Advantages™ magazine. 
Advertising Specialty Institute®, 4800 Street Road, Trevose, PA 19053