Well, the Olympics are over, so where am I going to get my regular dose of curling? At any rate, here is your regular dose of Wednesday's Hot Deals. Enjoy and send your feedback directly to: khuston@asicentral.com. It may be published in a future issue of Advantages magazine. For additional information, contact the supplier. To unsubscribe, follow the instructions at the end. For free information on products featured in Advantages, click here: www.advantagesinfo.com.

– Kathy Huston, editor

ADVERTISEMENT


The Joe Show: Product Design Awards Finalists



In this episode of The Joe Show, Counselor Managing Editor Joe Haley shows off some of the finalists in Counselor's Product Design Awards competition. This annual awards program highlights the most unique and interesting items that suppliers launch into the market.

Click here to see this Product Design Awards edition of The Joe Show.

And, click here to vote for the products that you think are the best designed, considering both aesthetic appeal and functionality. You can select up to three products in each of the 13 featured categories.

Want more videos? Subscribe now to our YouTube videos.

ADVERTISEMENT

ADVERTISEMENT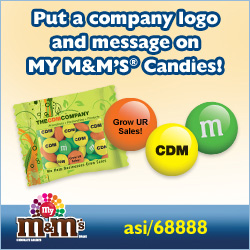 Sell the Staples
The Pitch: Call me lazy, but I don't like to manually staple my papers (actually, they never seem to work, do they?). Dard Products Inc. (asi/48500) has the perfect office partner: an automatic stapler that also has four USB ports. Item DP-165 starts at: 25; $20.51-R. Click here: http://www.tagmaster.net.
The Bottom Line: Keepin' it together.
Tiny Bubbles
The Pitch: Here's another desk idea: a 10-inch wall or desk clock with 11 customizable bubbles. It's from Gordon Sinclair (asi/57800) and this would be a fun item for employee rewards, special events, product launches and more. Pricing starts at: 72; $8.44-R. See it here: http://www.gordonsinclair.com/.
The Bottom Line: Ticking away.

ADVERTISEMENT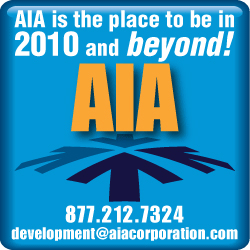 No Worries
The Pitch: My co-worker, Dave Vagnoni (you know him from the "Industry News" videos), always says, "No worries," no matter what he's asked to do. If only all employees were like that (including me). Maybe he has this stress-relief desk item from Prime Line (asi/79530) (I seem to be on a desk accessory kick today, huh?). Item PL-4115 is a soft tray that holds a mini smiley-face stress ball and multi-color paper clips. The stress ball also has a magnet to pick up the clips. Pricing starts at: 150; $2.89-R. Click here: http://www.primeline.com/.
The Bottom Line: Soft sales.
Color My World
The Pitch: Scribble Tees are fun custom-printed T-shirts (item ST001) that come with eight washable, nontoxic markers. They are from Simply Smashing (asi/87425) and they are just right for your day care, day camp, and school clients. Pricing starts at: 144; $11.12-R and is subject to change. Check them out: http://www.simplysmashing.com/.
The Bottom Line: Outside the lines.
Get Clipped
The Pitch: Some people get way too much exposure (really, Kate Gosselin? "Dancing With the Stars" now?). However, your clients can never get too much and the jumbo Color Surge magnet clip from Crown Products (asi/47700) is guaranteed to get your clients noticed. It can hold lots of papers (a calendar, perhaps?) and sticks to most metal surfaces, like filing cabinets and fridges. I have a magnet clip on my own fridge, in fact, and I have to say, it's very handy. Item MAGNAJMBCS is also on sale at: 250; $1.49-R all year long. Just mention "all-year promotions" on your purchase order. Go here: http://www.crownprod.com.
The Bottom Line: Real staying power.


Advantages is bringing over 60 top suppliers to a city near you. 
Come to the industry's largest and most popular traveling show, the ASI Advantages Roadshow. For a list of cities and dates, visit http://advantagesroadshow.com/. Admission is free for all distributors and salespeople! 
Advantages™ Hot Deals is a trademark of the Advertising Specialty Institute. You were sent this newsletter as a benefit of your ASI membership. Copyright 2010, ASI. All Rights Reserved. 
If you'd like us to send Advantages Hot Deals FREE to anyone else at your company (or to your off-site sales reps), go to www.asicentral.com/newsletters and complete the online form.
Interested in advertising in Advantages Hot Deals? Send an email to ddienna@asicentral.com
Click here to subscribe to Advantages™ magazine. 
Advertising Specialty Institute®, 4800 Street Road, Trevose, PA 19053