SPONSORED BY



Sales Tip of the Week

Hello, my little spring chickens. How is your first week of spring shaping up? I actually left the house without my winter coat (or socks) today. Yay! Let's plant some ideas that could blossom into sales, shall we? Enjoy! Send your feedback directly to: khuston@asicentral.com. It may be published in a future issue of Advantages magazine. For free information on products featured in Advantages, click here: www.advantagesinfo.com.

– Kathy Huston, editor 
ADVERTISEMENT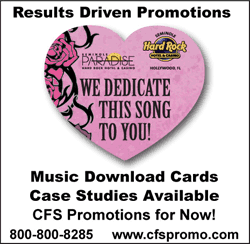 They'll Bite
The Pitch: Reuters reports that the recession has resulted in more people being hooked on fishing. Why? Because it's a cheap sport/hobby (six bucks a bucket of bait) and you can eat what you catch. It's probably a good stress reliever too, unless you're like my husband and normally don't catch much more than a beer buzz. He does love those Saturday morning fishing shows on TV too…ya know the ones where the guys always say things like, "That's a purty fish!" Fisherpeople everywhere would appreciate item KIT-FD08 from Ariel Premium Supply (asi/36730). It's their deluxe gone fishing kit. It contains a hat, waterproof storage case and a pair of fish stress relievers -- a bass and a trout – all in a transparent bag. Great way for bait-and-tackle stores, marinas, rod-and-reel shops and more to lure customers in. Pricing starts at: Qty.-50; list price-$13.35; price code-R. Web address: www4.arielpremium.com.
The Bottom Line: If you're fishing for ideas.
ADVERTISEMENT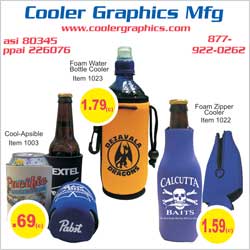 Take Aim
The Pitch: I hate to brag (no I don't), but I beat the boys in a game of darts at my publisher's holiday party back in December. Pure luck, sure, but this item looks like a whole lot of fun to me. The desktop dart set/notepad dispenser with three magnetic darts and refillable notepad in back is from Logomark (asi/67866). Perfect way for stressed-out execs, or students for that matter, to chill a little. Item EG3002 starts at: Qty.-50; list price-$11.50; price code-R. Check it out at: www.logomark.com.
The Bottom Line: Target practice. 



The Bees Knees
The Pitch: This morning, I read a headline that says durable goods are up. I had to look that up to see what it means, but I know adorable goods when I see them and item S09047 is just that. From Gifted Expressions LLC (asi/56777), this woven beehive comes filled with an adorable plush bumble bee, Burt's Bees all-natural baby spa collection, iced bumble bee cookie and chamomile tea sachets. A very nice idea for new baby and mom, priced at $67.95-R. You can see it at: www.giftedexpressions.com.
The Bottom Line: It's all the buzz.
ADVERTISEMENT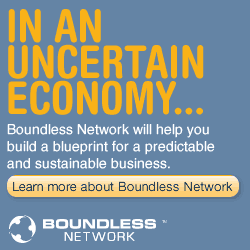 Money-Maker
The Pitch: Anyone who's strapped for cash can still give the gift of money … sort of. Illini (asi/62190) has a money plant kit that includes seeds, coconut planting fiber, plastic flower pot, and instructions, all at the reasonable price of $3.03; 100; R. Obviously a good choice for your financial clients, but it's really for anyone who wants to spread the wealth or help people prosper. Web address: www.illiniline.com.
The Bottom Line: Ch-ching.

Alert the Roadies
The Pitch: I want one of these; a thermal travel coffee mug with a fun twist … it's musical and plays "Takin' Care of Business" performed by Bachman Turner Overdrive. Item MWOW1506 is from Hallmark Tributes (asi/59087). Pricing starts at: 1 for $14 (T). Web address: www.hallmarktributes.com.
The Bottom Line: Rock your sales.

From the ASICentral Team
Hoping to expand our horizons, we are now putting all our videos on YouTube. Check out our cool new YouTube video channel here and subscribe now for updates – learn more in the blog. Got questions, comments or any type of feedback regarding anything ASICentral? Don't hesitate to contact us at feedback@asicentral.com, and please check Team Blog often for site updates. And if you're not already a fan of ASICentral on Facebook or following us on Twitter, what are you waiting for!?


Advantages is bringing over 60 top suppliers to a city near you. 
Come to the industry's largest and most popular traveling show, the ASI Advantages Roadshow. For a list of cities and dates, visit http://www.asishow.com/advroadshow/. Admission is free for all distributors and salespeople! 
SPONSORED BY


Advantages™ Hot Deals is a trademark of the Advertising Specialty Institute. You were sent this newsletter as a benefit of your ASI membership. Copyright 2009, ASI. All Rights Reserved. 
If you'd like us to send Advantages Hot Deals FREE to anyone else at your company (or to your off-site sales reps), go to www.asicentral.com/newsletters and complete the online form.
Interested in advertising in Advantages Hot Deals? Send an email to ddienna@asicentral.com
Click here to subscribe to Advantages™ magazine. 
Advertising Specialty Institute®, 4800 Street Road, Trevose, PA 19053