SPONSORED BY



Sales Tip of the Week

How was your St. Patty's celebration? I ate no less than four plates of corned beef and cabbage since the weekend and this is not blarney. Hey, I only cook/eat it once a year, so don't judge me. Enjoy this issue as much as I enjoy my annual Irish feast. Send your feedback directly to: khuston@asicentral.com. It may be published in a future issue of Advantages magazine. For free information on products featured in Advantages, click here: www.advantagesinfo.com.

– Kathy Huston, editor 
P.S. -- I Need Your Help!
We're working on our sales compensation cover story for Advantages magazine and we really need your input. Would you be a pal and please take a couple of minutes (I swear, it will only take a couple) to answer our brief survey? Click here:
http://www.zoomerang.com/Survey/?p=WEB228WV4RKS2L 
ADVERTISEMENT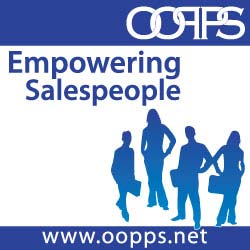 Happy Days Are Here Again
The Pitch: I just read in my local paper that Henry Winkler will be visiting Bucks County (where I live). Tickets cost up to $54 to sit in on an evening listening to former Fonzie talk. Really? People would pay for that? (Let me know if you would.) You have to admit, though, nobody worked a jukebox like the Fonz. You, too, could work the jukebox from Sunscope (asi/90075), say at a '50s theme party. Item ELEC5900 is an AM/FM jukebox-style radio that uses 4 AA batteries (not included). Case dimensions are 19" x 12" x 27". Pricing starts at: Qty.-50; list price-$10.60; price code-R. Call: 800-432-4274 for more information.
The Bottom Line: "Aaay!"
ADVERTISEMENT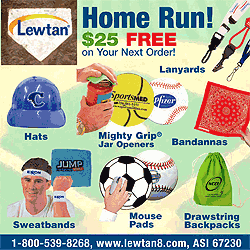 Smarty Pants
The Pitch: Have you heard about the 6-year-old boy in Ohio who has an IQ of 176? The average person has an IQ of 100. I'm afraid to know what mine is. One of his resulting skills is reciting the alphabet backwards. OK, so kids will never really need to do that, but they will have to know their letters. The Magnet Group (asi/68507) has a pre-cut, 29-piece alphabet message magnet (itemWORD10ECA) and the sample they show on ESP is from Barnes and Noble and the tagline says, "Teaching your children to read at an early age." Obviously, book stores are a great target market for such a product and also daycare centers, preschools and libraries. Plus, trying to make words on the fridge will keep the little ones busy, whether they know how to spell or not. Pricing starts at: Qty.-250; list price-$1.26; price code-R. Check it out here: http://www.themagnetgroup.com/
The Bottom Line: To the letter. 

Excuse Me
The Pitch: Don't you hate when you are craving pickles and you can't get that silly jar open … even after you pummel it with a butter knife? To your rescue comes the Burp It Plus from Evans (asi/52840). Item 1347 easily opens jams, fruit and pickle jars by releasing the vacuum seal. Plus, it can help you twist off caps of most water bottles and some medicine bottles. Great idea for supermarkets, outdoor events (for the water bottles) and any senior market, because people with arthritis could use a little help. Pricing starts at: Qty.-250; list price-$1.69; price code-P. Click on: www.evans-mfg.com
The Bottom Line: Open up.
ADVERTISEMENT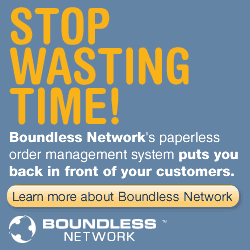 New York State of Mind
The Pitch: I don't know Grandpa Pete, but he sounds very sweet and I can almost smell his Sunday sauce simmering on the stovetop. You can get his Made in New York 2-sauce dinner pack from Grandpa Pete's Gourmet Tomato Sauce (asi/57926). This dinner pack includes: two jars of Grandpa Pete's Sunday sauce, 26 oz., Queen Anne fresh dried pasta, 16 oz., and New York bread sticks from Angonoa's bakery, 3 1/4 oz. You can also select two different Sunday sauce flavors. This is a different idea for any New-York-based or Italian-themed promotion or festival, Columbus Day celebrations and even for wineries to give out with a complementary bottle of wine for good customers and special occasions. And how about New York hotels and other destinations? It's $29.95 (U) for the pack.
Click here: http://www.grandpapete.com/.
The Bottom Line: That's amore.

Spearhead the Project
The Pitch: The Spearhead bookmark/pen from Jornik Manufacturing (asi/63549) is a stellar, two-in-one idea, in my humble opinion. Item JK-2634 has a clip which can be used as a bookmark, paper clip, and/or checkbook pen. Plus, it's as thin as four business cards and weighs less than 1/8 oz., so it's perfect for direct mailings. It comes in various colors. Pricing starts at: Qty.-250; list price-83 cents; price code-R. Web address: http://www.jornik.com/.
The Bottom Line: Mark the spot.

From the ASICentral Team
We're no rockin' robin, but we do tweet tweet. ASICentral now has a Twitter account and you can follow us by clicking here. Want to know what the gang at ASICentral is up to, what we're working on, etc … then sign up for our updates – or "tweets"– now! Need more info? Read our blog.


Advantages is bringing over 60 top suppliers to a city near you. 
Come to the industry's largest and most popular traveling show, the ASI Advantages Roadshow. For a list of cities and dates, visit http://www.asishow.com/advroadshow/. Admission is free for all distributors and salespeople! 
SPONSORED BY


Advantages™ Hot Deals is a trademark of the Advertising Specialty Institute. You were sent this newsletter as a benefit of your ASI membership. Copyright 2009, ASI. All Rights Reserved. 
If you'd like us to send Advantages Hot Deals FREE to anyone else at your company (or to your off-site sales reps), go to www.asicentral.com/newsletters and complete the online form.
Interested in advertising in Advantages Hot Deals? Send an email to ddienna@asicentral.com
Click here to subscribe to Advantages™ magazine. 
Advertising Specialty Institute®, 4800 Street Road, Trevose, PA 19053