SPONSORED BY


Another week, another Wednesday. Did you know that the middle of the week is named for the Norse God, Odin, also known as Woden or Wotan? That's my useless trivia for the day. However, hope you put the rest of this edition to good use. Enjoy and send your feedback directly to: khuston@asicentral.com. It may be published in a future issue of Advantages magazine. For free information on products featured in Advantages, click here: www.advantagesinfo.com.
ADVERTISEMENT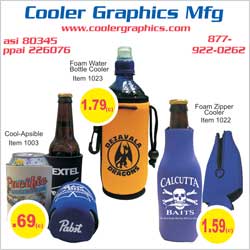 Fan-tastic
The Pitch: Call me lame (do you think you'd be the first?), but American Idol is back and you know, I'm loving it. My faves so far: Fantasia #2; girl with magenta hair; guy with glasses whose wife died; kid who looks like Justin Timberlake; and the guy with black fingernails who looks like a girl (please weigh in if you watch it too). Here's another fan favorite: You've seen rally towels, but how about a rally towel that lights up when it's waved? This new item #NOV003 from TWG Intl. (asi/91090) starts at: Qty.-5000; list price-$2.94; price code-P. Think about all those upcoming summer concerts and outdoor events. This would be just perfect. Web address: www.twgintl.com.
The Bottom Line: Throw in the towel.
ADVERTISEMENT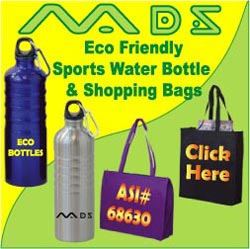 All the Single Ladies
The Pitch: Barbie turned 50 on Monday and she's still single (although, she does have Ken still hanging around, sort of like Oprah and Stedman). Judging from these two chicks, being single can be sensational and any girl can have a huge rock (engaged or not) with item PANKN-533, a mega-karat-diamond key ring from Rockleigh Industries (asi/83090). Don't you think this is a gem of an idea for jewelry stores and wedding planners? Pricing starts at: Qty.-50; list price-$7.50; price code-R. Web address: http://83090.asisupplier.com/.
The Bottom Line: Wrapped around your finger.

I Got the Money, Honey
The Pitch: OK, things are tough all over, but here's a money-related item that's fun for your financial clients and to help anyone weather the recession: From Soundline LLC (asi/88241), CD #ATRB05 is called "Ch-Ching!" It's a money-themed CD with 10 songs, including "If I Had a Million Dollars," "Money," "Rich Girl," and perennial favorite, "She Works Hard for the Money" (don't I know it). Pricing starts at: Qty.-50; list price-$7.50; price code-R. Web address: www.soundline.com.
The Bottom Line: Music makes everything better.
ADVERTISEMENT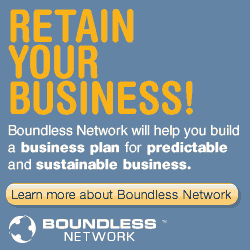 Slam Dunkity-Doo
The Pitch: March Madness is on the horizon and I really think anyone would love this basketball hoop waste basket (item13004) from GreatStuff (asi/75630). Fun idea for everyone from sports teams to clients you want to score with. Think about stressed-out executives blowing off a little steam by chucking that crumpled up report and making points. Pricing starts at: Qty.-36; list price-$7.05; price code-R. Web address: http://75630.asisupplier.com/.
The Bottom Line: No dribbling required.

All Washed Up
The Pitch: If you have teenagers like me, you know they take way too long in the shower. All-in-One Mfg. (asi/34256) has just what every household needs: The Eco Water Saver, a shower timer. Item AIO-ECOSV is a twist-action, 5-minute hourglass timer with suction mount. Saves water, energy and money. It's shatter-resistant and has a 70%-recycled-plastic body. Pricing starts at: Qty.-50; list price-$6.69; price code-R. Web address: www.allinoneline.com.
The Bottom Line: Hurry it up in there. 


Advantages is bringing over 60 top suppliers to a city near you. 
Come to the industry's largest and most popular traveling show, the ASI Advantages Roadshow. For a list of cities and dates, visit http://www.asishow.com/advroadshow/. Admission is free for all distributors and salespeople! 
SPONSORED BY


Advantages™ Hot Deals is a trademark of the Advertising Specialty Institute. You were sent this newsletter as a benefit of your ASI membership. Copyright 2009, ASI. All Rights Reserved. 
If you'd like us to send Advantages Hot Deals FREE to anyone else at your company (or to your off-site sales reps), go to www.asicentral.com/newsletters and complete the online form.
Interested in advertising in Advantages Hot Deals? Send an email to ddienna@asicentral.com
Click here to subscribe to Advantages™ magazine. 
Advertising Specialty Institute®, 4800 Street Road, Trevose, PA 19053