SPONSORED BY


March came in like a lion alright. Everyone has been trekking snow and salt into my house since Monday, which is really annoying me. But spring is just a couple weeks away, which gives me hope. 
ADVERTISEMENT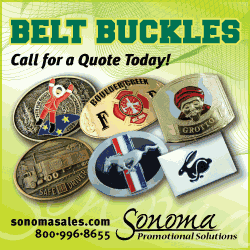 I Can't Decide
The Pitch: The Bachelor … don't even get me started. OK, you're right, I got myself started. In case you haven't heard, he asked Melissa to marry him and dissed Molly. Six weeks later, he decided he'd rather have Molly and ditched Melissa. I was livid. Other similarly indecisive bachelors (or stressed-out decision-makers) might appreciate the ball-shaped decision-maker, constructed of soft stress reliever material from Ariel Premium Supply Co. (asi/36730). Ask yes-no questions, turn ball over and read 20 possible answers. Item #LDT-SB06 starts at: Qty.-150; list price-$3.30; price code-R. Web address: www4.arielpremium.com
The Bottom Line: I see less stress in the future.
ADVERTISEMENT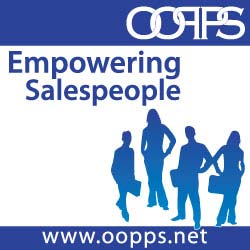 Save It for a Rainy Day
The Pitch: It's important to teach kids about saving money, especially given the state we're in. Coloring Book Solutions (asi/45815) offers item #0540, "Be Smart, Save Money," with tips on both saving and spending money (wisely). Pricing starts at a frugal 66 cents for a quantity of 250, price code-P. Find it at: http://coloringbooks.asisupplier.com.
The Bottom Line: It all adds up.


That's My Bag
The Pitch: Bella Vita (asi/39589) has very chic wine bags for all your wine-loving clients and end-users. One I noticed in particular looks like a mini golf bag (item G1) and I thought it would be perfect for all those upcoming golf tournaments. Go to: www.bellavitabags.com. Scroll down until you see it; it's called the Executive. Pricing starts at: Qty.-4; list price-$29.90; price code-P.
The Bottom Line: BYOB.
Brand Ambassadors
The Pitch: I've seen these in action and have met the company President Adam Hollander, who's very enthusiastic about the whole concept, I might add. His company, Brand Marketers NYC Inc. (asi/41584), offers T-shirts capable of playing any audio or video program. Your clients can use these video T-shirts for conventions, trade shows, corporate events, product launches, consumer events, and anything else you can think of. Check them out at: www.brandmarketers.com. You have to check with the supplier for the price, which is based on total number of units and hours/days used. They can also supply the staff to wear the shirt for any event in the US.
The Bottom Line: Tune in. 
ADVERTISEMENT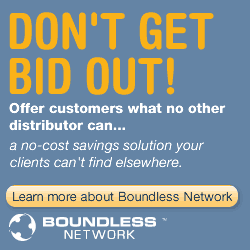 Couldn't We All Use a Hug?
The Pitch: When I asked one of my sons what he wanted for Christmas a few months back, he said, "A Snuggie." Obviously, he'd seen one too many infomercials. Well, The Apollo Group (asi/73392) just so happens to have its very own version of the blanket with sleeves. It's called the Hug Me (awww), and it looks ever-so cozy. It comes in various colors and you can get it for $7.99 net (blank) or $9.99 net (embroidered with 10,000 stitches). There is a 48-piece minimum. Check it out at: www.apolloemb.com.
The Bottom Line: Warm all over.
From the ASICentral Team
Mergers and acquisitions are common to any business and the ad specialty industry is no exception. Keep up to date on the latest deals with our new section devoted entirely to this important segment of the industry. Check it out now.

ASICentral also recently unveiled a Legal section intended to keep you apprised of the latest news regarding industry laws and regulations. Stay in the know by visiting here often.

Advantages is bringing over 60 top suppliers to a city near you. 
Come to the industry's largest and most popular traveling show, the ASI Advantages Roadshow. For a list of cities and dates, visit http://www.asishow.com/advroadshow/. Admission is free for all distributors and salespeople! 
SPONSORED BY


Advantages™ Hot Deals is a trademark of the Advertising Specialty Institute. You were sent this newsletter as a benefit of your ASI membership. Copyright 2009, ASI. All Rights Reserved. 
If you'd like us to send Advantages Hot Deals FREE to anyone else at your company (or to your off-site sales reps), go to www.asicentral.com/newsletters and complete the online form.
Interested in advertising in Advantages Hot Deals? Send an email to ddienna@asicentral.com
Click here to subscribe to Advantages™ magazine. 
Advertising Specialty Institute®, 4800 Street Road, Trevose, PA 19053