Take-Out
The Pitch: I gave all my lunch containers away last night, filled with BBQ leftovers for the elders to take on their merry way after yesterday's pool party festivities. Which means I have to stock up on more. Which means you can never have too many. Evans (asi/52840) offers item 1337, the Lunch-In Container and it's on special through 9/30 at: 500; $3.12-R. Use promo code 5284. The container is made of food-grade polypropylene. It has two removable compartments and a flip-down snap-closure lid. Suggest it for camps, schools, cooking classes and food festivals. It is top-rack dishwasher safe. Click here: http://www.evans-mfg.com/.
The Bottom Line: Keepin' it fresh.
Totes McGotes
The Pitch: I have three shopping totes in the trunk of Little Red (my car's name) and I always forget to use them when I go to the grocery store. I only remember when I see them hanging there in Giant for sale by the cash register. Why not pitch the shopper totes from Banaka (asi/38243) to your local supermarkets, so they can either sell them or give them away? You can get them for as low as $3.90. They have an open front pocket too and would also work well for trade shows, conventions, other retailers, campus stores, health fairs and more. Click here: http://banaka.net/.
The Bottom Line: Fill 'er up.
ADVERTISEMENT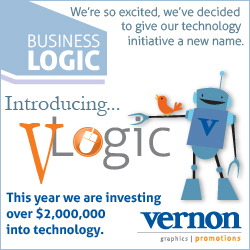 Ballin'
The Pitch: World Cup Fever is front and center (my Brazilian sister-in-law was here yesterday and is totally psyched), but soccer fans are not the only crazies around, ya know. Check out the line of fiber-reactive ball-shaped sports towels from Pro Towels (asi/79750). They make fun fan giveaways at any sports venue (don't forget minor league teams; our Trenton Thunder is always giving away promo products). Also suggest them for youth teams and fundraisers. Click here: http://www.protowels.com/.
The Bottom Line: Rally on.
Life's a Beach
The Pitch: Saturday is the official start of summer, so the months-long party is on. Howw (asi/61952) has every tropical celebration covered with festive drinkware and I love the Life's a Beach compartment tumbler. It has sand, palm trees, shells and wee sunglasses in the bottom of it. How adorable is that? You can get it for as low as $4.20-R. Check it out: http://howw.com/.
The Bottom Line: Sand, sun and a cold one.