Watch Out


The Pitch: Sweatband Watches (asi/90377) offers new designer sweatband watches and if you go to their website, you'll find some cool case studies on how their fun and unique watches have been used in promos such as a company picnic, an agency anniversary and a dance party. You can also view a video of their photo shoot featuring hot girls and guys if you're interested. Plus, they have a free shipping deal until 8/30. Think of these for college programs too.  For all styles and pricing, check out: http://sweatbandwatchpromo.espwebsite.com.
The Bottom Line: Time for a sale.

ADVERTISEMENT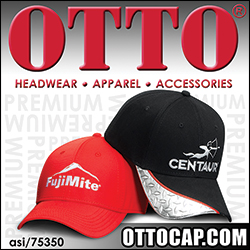 Summer Solstice
The Pitch: Hey, it's officially summer now and tomorrow night we're going to see Jimmy Buffett. What could be better than that? But before I go wasting away again in Margaritaville, let me suggest a fine pair of flip flops for all sorts of summer promos. Think concerts, bars, weddings, hotels, colleges, teams ... and the list goes on. Neet Feet (asi/73525) has whatever you need in this regard. Check out their domestic custom flip flops here to see which style fits the bill for you and your clients: http://www.neetfeet.com.
The Bottom Line: Get a foothold.
Sitting Room
The Pitch: If you're planning for fall promotions (yes you should be), you may be working on ideas for football and other school events and fundraisers. Custom Stadium Seats (asi/47913) offers a more upscale version of the average stadium cushion and you can get it customized with logo, team mascot, colors, etc. And there's the "Designer" section on their website where you can choose colors and place artwork to see what your client's custom design will look like. Check it out here:  http://customstadiumseat.com.
The Bottom Line: Hit the bleachers.
ADVERTISEMENT