Gray Skies
The Pitch: Every morning I watch the local news and during the weather segment, they present Bus Stop Buddy, who is wearing whatever the kids should be wearing at the bus stop that day. Today, he was wearing rain gear and an umbrella, because here in the Philly burbs, it's once again a rainy Monday. You just never know, which is why a new umbrella always comes in handy at some point. Good news for you: Sweda Company LLC (asi/90305) is offering EQP through 6/30/13 on London Fog umbrellas. Think of these for restaurants and hotels to have on hand for patrons. Use promo code EQPLF13. Click here: http://www.swedausa.com.
The Bottom Line: Nice and dry.

Wine Time
The Pitch: On Saturday we went to see Spiderman on Broadway. Of course, we visited the bar during intermission and the bartender asked if I wanted a large wine or a small wine. I said, "that's a silly question." Guess which one I chose? Anyway, I was served my wine in, no lie, what amounted to a large sippy cup with Spiderman on it. I think the 10-oz. Wine2Go tumbler would have been a better choice for adult beverages. It's from ADG Promotional Products (asi/97270). You can get it for as low as $4.95. See it here: http://www.adgpromo.com.
The Bottom Line: Take it for a walk.
ADVERTISEMENT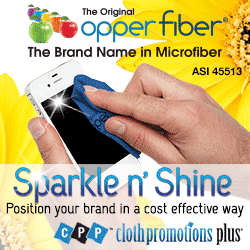 ADVERTISEMENT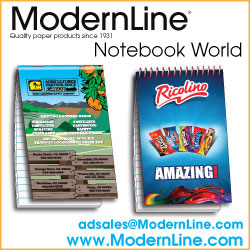 ADVERTISEMENT