ADVERTISEMENT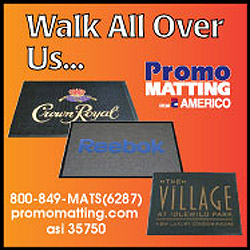 A Cheesy Grin
The Pitch: You can't help but smile at this Kuzil Krazy Cheese Slicer/server from Bay State Specialty Co. (asi/38980), because it's smiling back at you. It's made from durable ABS plastic and would be delightful for any cheese shop, winery, kitchen store and more. Pricing starts at: 250; $2.01. See it here: http://www.mypromosaver.com.
The Bottom Line: Put on a happy face.
That's Corny
The Pitch: Pitching ideas to a farm market or eco-friendly folks? Be sure to include the Biodegradable Corn Pen (which also looks like corn on the cob, which is making me hungry). It's from Target Line (a Fields Company) (asi/90640). Pricing starts at: 250; $0.78-C. Check it out: http://targetline.com/.
The Bottom Line: Husk it up.
Clean Up
The Pitch: My oldest takes a train and then the subway into New York City to his internship at Psychology Today magazine. I told him he should also take a bottle of hand sanitizer (have you been on the subway in NYC? God only knows what germs lurk on those poles). Nationwide Promotions LLC (asi/73464) now offers their 1-oz. Hi-Style Hand Sanitizer Gel with Carabiner (item # HS1). Pricing starts at: 100; $1.14-R. Click here: http://nationwidepromotions.com/.
The Bottom Line: Along for the ride.
Mouse Trap
The Pitch: If you need a fun and unique item for education, technology or office-based promos, Hirsch Liquid Ideas (asi/61013) offers a custom, liquid-filled mouse. You can get a wireless version or otherwise, plus add a custom 3D floater for added effect. For pricing and all the options, click here: http://www.hirschusa.com/.
The Bottom Line: Tech-savvy.