Bug-a-Boo
The Pitch: What's more annoying than bugs on the beach, or at your barbecue, or anywhere for that matter? Natural Trends (asi/73497) offers custom wipes that repel mosquitoes, biting flies, gnats and other insects. Plus, they are made with a natural plant-based formula. Pricing starts at: 400; $1.10. These are great for any summertime promotion (you know tomorrow is the first day of summer, right?). Click here: http://www.naturaltrends.com/.
The Bottom Line: Wipe up.
ADVERTISEMENT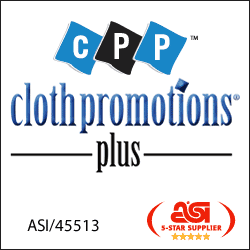 Don't Get Burned
The Pitch: But if you do, Calibre International LLC (asi/43442) has a brand-new sunburn care kit, which contains: two cool gel packets and three antiseptic towelettes. Again, this is perfect for any summer promotion, but think about travel-related clients, lifeguards, boaters, fishermen and more. Pricing starts at: 100; $2.49. Check it out by clicking here and searching for product H-650: http://43442.asisupplier.com/.
The Bottom Line: Chill out.
No Sweat
The Pitch: To me, running is annoying, but there are crazy people out there who love it. Nobody loves being a sweaty mess though and RaceReady (asi/74894) has the answer. Their new running shirts are totally comfy and made from ReadyTech Aries fabric. Plus they have no tags scratching at the back of your neck. They are great for clubs, training groups and awareness events. Pricing starts at: 25; $21.95. See them here: http://raceready.com/.
The Bottom Line: Cool runnings.
Are We There Yet?
The Pitch: Help keep little ones occupied during summer road trips with a racecar wheel water game. They can pretend they are driving the car (like my sister Colleen and I used to) and they can play the game, so it's doubling the fun. It's from Klassic Designs Industries LLC (asi/65451) and pricing starts at: 100; $2.90. These would be fun for car dealerships to have on hand to give to buyers with children with the purchase of a car. Click here and scroll down to Water Games and you will find it: http://klassicdesignsindustries.com/.
The Bottom Line: Drive it home.