Heat Beater
The Pitch: Luckily, the AC is cranking here at ASI, as it's another balmy 90-something-degree day. While it's cool enough on the inside, the adorable flower-shaped USB fan that plugs right into your computer from Blossom (asi/40649) would make my workspace even cooler, both temperature-wise and looks-wise. Item CA10007 would be fun for any office-related promotion, and also think about college bookstores, as I'm sure students would eat this up. Pricing starts at: 1,000; $4.23-T. Email: solon@suzhouever-win.com.
The Bottom Line: A cool breeze.
| | |
| --- | --- |
| ADVERTISEMENT | ADVERTISEMENT |
Let Me Entertain You
The Pitch: My 9-year-old nephew is coming to stay with us tomorrow for 10 days. I'm going to need to find a lot of ways to keep him entertained. One thing I know boys can't resist is remote control vehicles (trust me, my husband asked for a remote control helicopter for Father's Day, and he got one; they never grow up). Premium (asi/79370) offers a 7-inch remote-control Lamborghini (item 190-RCLAM), which I'm thinking would also make a good executive gift. Pricing starts at: 50; $31.98-P. Web address: http://www.premiumasi.com/.
The Bottom Line: Go, speed racer!
ADVERTISEMENT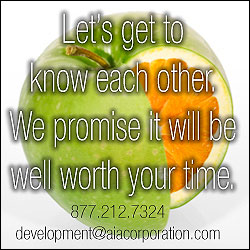 Hydration Station
The Pitch: Anytime of year and this time of year especially, it's important to stay hydrated and 99centpromos.com (asi/73967) has a brand-new 32-oz. water bottle. They say it has an "impossible to lose" lid to boot and it's made from PETG polypropylene. Think about summer camps, hiking clubs, boating enthusiasts and more. Pricing starts at: 96; $3.59-R. See it here and also check out this supplier's 99-cents deal of the day: http://www.99centpromos.com/.
The Bottom Line: Water on the go.
Advantages Seeks Your Input!  
You know one of the best ways to brand yourself as an expert, and make more sales as a result, is to get your name in print. On that note, we are seeking your input, ideas and advice for the following upcoming articles in Advantages magazine:
Have you figured out specific ways to identify the perfect client for you? For our August issue, we are looking for pointers on recognizing who your best clients are. If you have the right idea, send an e-mail ASAP to Staff Writer Jennifer Vishnevsky: jvishnevsky@asicentral.com.


Are you a souvenir-selling success? Advantages wants to know about opportunities that exist for promotional product distributors to sell souvenirs to clients for resale at places like museums, hotel shops, coffee houses, zoos, golf shops, and everywhere else! Please contact writer Shane Dale at sdale@asicentral.com with your success story.