Wedged In
The Pitch: There we were on Memorial Day, enjoying the fun and sun by the pool when out of nowhere, a crazy T-storm hit. You never know when the skies will open and this next item is like a rain bonnet for your golf clubs. The Rain Wedge from 2BD2 LLC (asi/92349) would be a unique tournament giveaway and pricing starts at: 12; $18.50-R. See it here: http://www.rainwedge.com/.
The Bottom Line: Under cover.
| | |
| --- | --- |
| ADVERTISEMENT | ADVERTISEMENT |
Top This
The Pitch: OK, this is going to sound random, but what's your favorite pizza topping? Mine is eggplant, but nobody else in my house likes it so we never order it. (Sad face.) Pine Island Sportswear (asi/78128) has a great item for pizza delivery people everywhere. Item 100-20 is a pizza-themed short-sleeve T-shirt made from 100% combed ringspun cotton. Pricing starts at: one for $17.98-P and you can see it right here and decide if you should pitch it to your pizza-related clients:http://pineislandsportswear.com/.
The Bottom Line: Comfy casual.
ADVERTISEMENT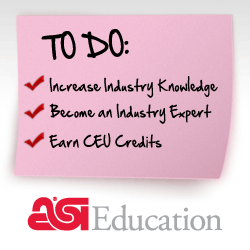 It's Over
The Pitch: Al and Tipper? Are you kidding me? That's just sad after 40 years, but you have to have a sense of humor about everything if you want to stay sane. Amusemints LLC (asi/36950) offers After Divorce Mints. On the collectible slider tin, it says, "Free from the ball & chain? Freshen up." "So who would be the target for this, Kathy?" you ask. How about divorce parties, divorce lawyers, divorcee support groups, novelty shops and more. Pricing starts at a mere $2.08-R for one. You can check out item MTR1139 here: http://www.amusemints.net/retail_th.php.
The Bottom Line: A fresh perspective.
Hands-Free
The Pitch: If you've ever wished you had more than two hands to hold everything, you've got to see the Brella Bag from Rainy Day Solutions (asi/81230). It's a nylon bag designed to hold an umbrella so the users' hands are free. Pricing starts at: 25; $23.90-P. Boost your sales, too, by adding an umbrella to the mix. Click here to view the product and read the supplier's suggestions for who could use one: http://www.brellabag.com/.
The Bottom Line: Handy helper.
ASICentral: Take Our Survey … You Could Win $250!
The team at ASICentral.com is currently investigating ways to improve the site through a redesign and would like your feedback regarding our homepage via a brief 10-question survey.
Help us out. Take the survey now and you'll be entered into a drawing to win $250!
Got questions, comments or any type of feedback regarding anything ASICentral, don't hesitate to contact us at feedback@asicentral.com.