SPONSORED BY


This Sunday being Flag Day I thought I'd deliver a few items from interesting suppliers who are appearing in the Advantages Made in the USA supplement, which will accompany your July issue of the magazine. (I am in fact, having a BBQ on Sunday and you're welcome to join us; bring your swimmies.)

Sales Tip of the Week
Enjoy and send your feedback directly to: khuston@asicentral.com. It may be published in a future issue of Advantages magazine. For free information on products featured in Advantages, click here: www.advantagesinfo.com.


PRODUCT SPOTLIGHT


– Kathy Huston, editor 

ADVERTISEMENT


Drip-a-Dee-Doo-Dah (ice pop holder)
The Pitch: You know, moms really do think of everything, and I'm not just saying that because I'm a mom. Mecinna Price, mother of five (God love her), founded Price Products (asi/79508) in 2006 when she was looking for ways to keep her house tidier. Her first product was the Dripstik (item 657), a colorful holder for ice cream cones and popsicles. Keeps kids from being drippy and sticky (I could use one for myself). Think any market where there are kids or parents: day care; amusement parks; ice cream parlors and more. Pricing starts at: 144, $4.73 (R). Check it out at: www.priceproductsllc.com.
The Bottom Line: Don't be drippy.

Looking Sharp (hunting knife)
The Pitch: W.R. Case & Sons Cutlery Company (asi/44260) is a 120-year-old company and their handcrafted knives have been used in some truly historic ways, such as in World War I, on NASA missions and they have even been owned by the likes of Dwight D. Eisenhower. If you're looking for a unique incentive gift, try something like item #90398, a rosewood handle hunter knife in a genuine leather sheath. Pricing starts at: 1, $60.33 (R). Go to their very informative Web site for more intriguing details: www.wrcase.com.
The Bottom Line: A real cut-up.

ADVERTISEMENT

ADVERTISEMENT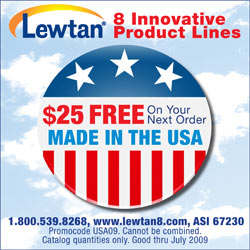 Go Ahead and Blow It (safety kit)
The Pitch: American Whistle (asi/35640) was founded in 1956 and all its metal whistles are made in America (hence, its name). The supplier's Whistle Defense Program is a prepackaged safety kit including a whistle, personal safety instructions and a key ring. Obviously the perfect idea for any safety program. Also great as a college campus security department giveaway, or for a karate, kickboxing or safety instruction class. Pricing starts at: 240, $5.20 (R). Web address: www.americanwhistle.com. 
The Bottom Line: Safe and sound.
Lured of the Flies (fly lure holder)
The Pitch: Rustico LLC (asi/84264) has one-of-a-kind, handcrafted leather items, such as item OD003, a "book" with interior polar fleece lining to hook fly lures in place. This is a nice keepsake, and practical to boot, for fly fisherpeople and outdoorsy types (that leave me out). Pricing starts at: 1, $14.18 (Q). Web address: http://rustico.asisupplier.com.
The Bottom Line: Sales on the fly.
ADVERTISEMENT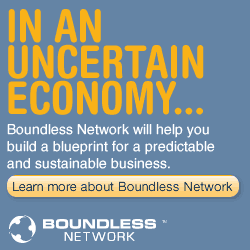 Sweet Charity (awareness items)
The Pitch: Pat Fisher, CEO of Hartleigh Creations (asi/60104) is such a sweet lady and she wants to remind you that Breast Cancer Awareness month is coming soon in October. And while this supplier is not in our Made in the USA supplement, they do have a promotion that every American can get behind: the "Lighting Up America" Donation Program, which is year-round and offers EQP on orders of 250 or more for disease-oriented charities (501c3). The charity also gets a 5% donation, which will be sent to you to give to your client and help you look like the good guy. Their product line includes many pink items, such as bagBuddy, Miss A Utility Kit and ribbon magnets. Pat's even offering you an article, "How to Work with Non-Profits." E-mail her at pat@hartleigh.com or call 800-842-1040. And you can see their items at: www.hartleigh.com.
The Bottom Line: A good cause.
PRODUCT SPOTLIGHT
Exclusively from Gildan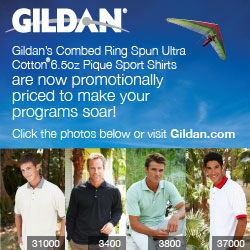 11 Styles, 33 Colors, 14 Sizes 
The Industry's best selling pique knit Sport Shirt, Ultra Cotton® style 3800 and related styles all now feature Combed Ring Spun Yarns for an ultra soft feel and enhanced comfort. Check out all of our easy care Blend and Ultra Blend® styles for ultimate value in adult and youth uniform programs.

For additional product details visit www.gildan.com or www.gildanfinder.com for product inventory and availability.
Advantages is bringing over 60 top suppliers to a city near you. 
Come to the industry's largest and most popular traveling show, the ASI Advantages Roadshow. For a list of cities and dates, visit http://www.asishow.com/advroadshow/. Admission is free for all distributors and salespeople! 
SPONSORED BY


Advantages™ Hot Deals is a trademark of the Advertising Specialty Institute. You were sent this newsletter as a benefit of your ASI membership. Copyright 2009, ASI. All Rights Reserved. 
If you'd like us to send Advantages Hot Deals FREE to anyone else at your company (or to your off-site sales reps), go to www.asicentral.com/newsletters and complete the online form.
Interested in advertising in Advantages Hot Deals? Send an email to ddienna@asicentral.com
Click here to subscribe to Advantages™ magazine. 
Advertising Specialty Institute®, 4800 Street Road, Trevose, PA 19053