ADVERTISEMENT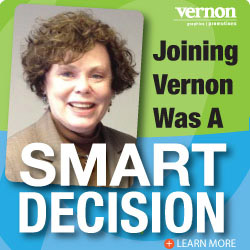 The Cubs
The Pitch: The Chicago Cubs are playing the Miami Marlins tonight at Wrigley Field. Who do you think will win? Here's a winner from Prime Line (asi/79530). It's a cool cushion cinch pack, made of 80GSM non-woven polypropylene with a foam pad. It doubles as a stadium seat cushion and a bag. It features a carry handle and polyester string shoulder straps. Fans of the Cubs, the Marlins and any team at all would love this gift. Pricing starts at: 100; $4.95-R. Check it out, why don't ya? http://www.primeline.com/.
The Bottom Line: Bag a seat.
Deep Dish
The Pitch: Of course, Chicago is well-known as the birthplace of deep dish pizza. The only way to slice through this delicious food is with an excellent pizza cutter. Bonica Precision Inc. (asi/40903) offers its brand-new Fred & Friends Pizza Boss table saw pizza cutter with a stainless blade and removable shield. Pricing starts at: 25; $20-R. See it here: http://www.bonicatime.com/.
The Bottom Line: Who's the boss?
Politics
The Pitch: Some say Chicago is called The Windy City because of the wind gusts coming off Lake Michigan. Others say it's because of the politicians. We all know they can be a bit "windy." Chop Chop (asi/72795) offers absorbent stoneware coasters with political designs. They come in a box of four and these are sure to be a unique pitch for campaigns. Plus they are made in the USA, which is perfect for political purposes. Pricing starts at: 24; $13.35-R. Click here and scroll down: http://www.chop-chop.com/.
The Bottom Line: No messy politics.
Conventions
The Pitch: McCormick Place, the convention center I'm at right now, offers the largest amount of exhibition space in North America (2.2 million square feet). That's a lot of footage right there. No convention is complete without plenty of lanyards to go around. Especially in the heat of the summer, the CooLooP Active Water Lanyard from SunScarf Int'l. (asi/90159) would be ideal. It holds ID cards, name badges, cameras or anything that a regular lanyard holds and also keeps the wearer cool by using the body's heat energy. It's reusable. In addition to trade shows and conventions, think of targeting tour groups, sporting events, zoos, amusement parks and anywhere air conditioning is lacking. Pricing starts at: 25; $5.59-R. Ask the supplier about the lanyard attachment and you can see the CooLooP for yourself: http://www.sunscarf.com/.  
The Bottom Line: You're so cool.