| | |
| --- | --- |
| Keeping you in the loop on products and deals you may not have heard about. | July 18, 2011 |
SPONSORED BY


Well, there were a lot of surprises this weekend: Japan beat USA (oh well), J. Lo and Marc Anthony broke up (what?!) and somebody died in "Harry Potter" (so I'm told). Hopefully, you'll find some positive surprises in this Monday's edition. Enjoy and send your feedback directly to: khuston@asicentral.com. It may be published in a future issue of Advantages magazine. For additional information, contact the supplier. To unsubscribe, follow the instructions at the end. Kathy Huston, editor





The Joe Show: The Technology Market
In this episode of The Joe Show, Managing Editor Joe Haley takes a close look at the fast-growing technology market, which accounted for $609 million in industry sales last year. Looking to gain an advantage over your competitors in this sector?

This video offers ideas and sales tips for winning over prospects and earning more business from current tech clients. From recruitment efforts, to trade shows, to product launches, the opportunities for sales in this market are increasing every day.

Want to see the hottest new products for companies in the tech sector? Want to bring clients innovative branded items to help build their business? If so, this is an episode of The Joe Show you can't miss.

Click here to watch this technology market edition of The Joe Show.

Want more videos? Subscribe now to our YouTube videos.


Mirror, Mirror
The Pitch: Every girl needs a cute makeup mirror in her purse for midday touch-ups and whatnot. Perfect Promos Limited (asi/77291) has a double-sided makeup mirror with a heart-shaped plastic shell. Think of this for your salon clients looking for holiday giveaways, and the shape makes it just right for health-related promos too. Pricing starts at:

1,000-88 cents.

Click here: www.promosperfect.com.
The Bottom Line: Check yourself out.
ADVERTISEMENT

ADVERTISEMENT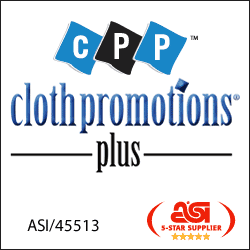 On Time
The Pitch: Anyone can be on time … and by this I mean actually on a watch with Whimsical Watches' (asi/97073) photo watch. Simply send the supplier a photo and they will put it on a unisex silver watch with an Italian leather band. It has Japanese quartz movement and a long-life battery. Wouldn't this be a great concert souvenir, featuring a photo of the singer or band? Or how about a party favor, featuring the person of honor? Pricing starts at:

25; $41.66.

For more information specifically on the photo watches, email: sales@whimsicalwatches.net. Check out all of their offerings here: www.whimsicalwatches.net.
The Bottom Line: You oughta be in pictures.

Joe Strummer
The Pitch: I like this for concerts, music stores and all types of special events: It's the high-definition guitar-shaped bottle opener from Openers Plus (asi/63073). It comes on a chrome-plated key chain with a heavy-duty split ring. Pricing starts at: 100; $2.94. Check it out here: www.getthetopoff.com.
The Bottom Line: Instrumental to sales.

Cool Your Jets
The Pitch: Looking for a great idea for sports and awareness events? AM Group Inc. (asi/30192) has a cool (literally) four-color, dye-sublimated wristband that contains nontoxic cooling crystals. The crystals are activated when submersed in water and the wristband rests on a main vein to keep your whole body chilled out. These are also perfect as a giveaway with gym memberships. Pricing starts at: 50; $11.17. Click here: www.uniformsmfg.com.
The Bottom Line: Band together.

Share Your Success Story With Advantages!
Everyone wants to land a big deal. Have you pulled it off? Advantages is putting together a collection of stories all about how to land a big, huge deal. Do you have a small, but high-profile client with huge growth potential? A prospect that brought you $500,000 right off the bat? We want to hear it! If you're willing to share your detailed story about acquiring a huge client, send an email ASAP to Staff Writer Jennifer Vishnevsky: jvishnevsky@asicentral.com .



Advantages is bringing over 60 top suppliers to a city near you.
Come to the industry's largest and most popular traveling show, the ASI Advantages Roadshow. For a list of cities and dates, visit http://advantagesroadshow.com/. Admission is free for all distributors and salespeople!
SPONSORED BY


Advantages™ Hot Deals is a trademark of the Advertising Specialty Institute. You were sent this newsletter as a benefit of your ASI membership. Copyright 2011, ASI. All Rights Reserved.
If you'd like us to send Advantages Hot Deals FREE to anyone else at your company (or to your off-site sales reps), go to www.asicentral.com/newsletters and complete the online form.
Interested in advertising in Advantages Hot Deals? Send an email to ekoehler@asicentral.com
Click here to subscribe to Advantages™ magazine. If you no longer wish to receive Advantages HotDeals Newsletter, click here
Advertising Specialty Institute®, 4800 Street Road, Trevose, PA 19053