| | |
| --- | --- |
| Keeping you in the loop on products and deals you may not have heard about. | July13, 2011 |
SPONSORED BY


Today's random fact: It's National French Fries Day. Since everything seems to have its own day these days, when can it be National Kathy Day? Just asking! Order up some fries (and why not a shake?) from your company's café or local McDonald's and then enjoy this edition and don't forget: Send your feedback directly to: khuston@asicentral.com. It may be published in a future issue of Advantages magazine. For free information on products featured in Advantages, click here: www.advantagesinfo.com.






The Joe Show:
New Products

The Joe Show: New Products
In this episode of The Joe Show, Managing Editor Joe Haley shows off some new and unique items that are perfect for a variety of promotional campaigns. Have a client looking for a last-minute tee gift during a charity golf tournament? Need a creative idea perfectly suited to the health care sector? Check out this episode.   

Click here to watch this new-products episode of The Joe Show.

Want more videos? Subscribe now to our YouTube videos.

Hey There, Big Boy
The Pitch: We're gonna need a bigger onesie. Did you hear about that 16-pound baby born in Texas? Can I just say, "OUCH!"? They say that's normally the size of a 6-month old and Alpha Shirt Company (asi/34408) has adorable infant T-shirt rompers ranging from 6 months to 24 months. They have a three-snap closure for easy access for diaper changes and they come in a variety of cool colors, including Texas Orange, which would be perfect for this big boy. Think of these for pediatric units, day-care centers, babysitting services and Mommy-and-Me-type classes. Pricing starts at: one for $13.02-P. Click here: https://www.alphashirt.com/cgi-bin/online/webshr/prod-detail.w?sr=4426&q=4426.
The Bottom Line:Oh, snap.

ADVERTISEMENT

ADVERTISEMENT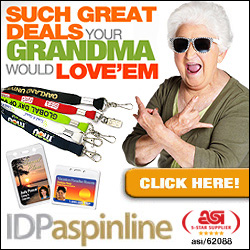 Put Me in, Coach
The Pitch: When you're ready to play, Zipboard Inc. (asi/99039) has the perfect product: dry-erase, retractable whiteboards that expand to a rigid workspace and are available in six sports, as well as blank. Think of these for coaches at schools and recreation leagues, so they can diagram plays during games. They start at: one for $34.99 and you can check them out here: http://www.thezipboard.com/.
The Bottom Line: Write and roll.
Cool Tools
The Pitch: If your construction or home-improvement clients have a sweet tooth (and who doesn't? Let's be honest), Apple Cookie & Chocolate Company (asi/36560) has the right idea. Item #35TB is a reusable tool box filled with chocolate-chip cookies and milk-chocolate tools. Pricing starts at: 24; $28.99. Email tina@applecookies.com for info about this specific item and get your mouth watering by seeing some of their other offerings right here: http://www.applecookies.com/default.aspx.
The Bottom Line: All boxed in.
ADVERTISEMENT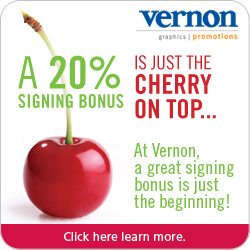 Take a Big Sip
The Pitch: This morning, I spilled coffee all over my adorable outfit after I took the lid off my travel mug. I did this because the sippy hole is too small and I get barely any coffee out of it when I take a drink. Time for a new travel mug and I like this new version from Contigo By Ignite USA (asi/62200): The West Loop 16-oz. travel mug with patented AutoSeal® technology is spill-proof and leak-proof. You press a button to sip and release it to seal the mug. The double-wall, vacuum-insulated, stainless-steel keeps drinks hot for 4 hours and cold for up to 12 hours. This could be tops in any employee appreciation program and a nice gift for auto dealers and a great souvenir at Internet cafes too. Pricing starts at: 48; $20.99. Click here: http://www.gocontigo.com/autoseal-west-loop-stainless-steel-travel-mug-20-oz.html.
The Bottom Line: Java jolt.
Advantages is bringing over 60 top suppliers to a city near you.
Come to the industry's largest and most popular traveling show, the ASI Advantages Roadshow. For a list of cities and dates, visit http://advantagesroadshow.com/. Admission is free for all distributors and salespeople!
SPONSORED BY


Advantages™ Hot Deals is a trademark of the Advertising Specialty Institute. You were sent this newsletter as a benefit of your ASI membership. Copyright 2011, ASI. All Rights Reserved.
If you'd like us to send Advantages Hot Deals FREE to anyone else at your company (or to your off-site sales reps), go to www.asicentral.com/newsletters and complete the online form.
Interested in advertising in Advantages Hot Deals? Send an email to ekoehler@asicentral.com
Click here to subscribe to Advantages™ magazine. If you no longer wish to receive Advantages HotDeals Newsletter, click here
Advertising Specialty Institute®, 4800 Street Road, Trevose, PA 19053