Sales Tip of the Week
OMG! It's almost the 4th of July already. The other night, while I was enjoying a glass of wine on my front porch, with a warm summer breeze, my husband had to be a buzzkill and tell me it will be Christmas before you know it. I could have kicked him, but in fact, it will. So, this issue, I present some items you might put on your holiday gift list. It's not too early to start planning! Send your feedback directly to: khuston@asicentral.com. It may be published in a future issue of Advantages magazine. For free information on products featured in Advantages, click here: www.advantagesinfo.com.

– Kathy Huston, editor 
ADVERTISEMENT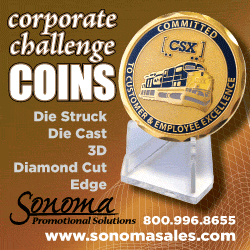 Sweet Talker (spa set)
The Pitch: Random facts: Americans eat about 11.5 pounds of chocolate per person each year. (I could do that in a week.) And women crave chocolate more than men (duh). This gift will definitely quell the ladies' cravings and with very few calories. Gifted Expressions (asi/56777) offers item S0828, an 8-inch decorative box, which holds milk chocolate body lotion, cocoa shower gel, white chocolate bubble bath, cocoa bath salts, a hand-held wooden massager, loofah mitt and chocolate drinks. Starts at one for $50.95 (R). Check it out at: www.giftedexpressions.com.
The Bottom Line: Cocoa loco. 
Two Olives (martini glasses)
The Pitch: My mother-in-law, God love her, enjoys a nightly martini (sometimes two). Well, she just had her knee replaced and in talking to her on the phone, I said, "Don't worry, Rosie, you will be back to your martinis in no time." She told me she doesn't even miss them ... but I'm sure once the Percocet wears off it will be a different story. Item 03-0118/2 from Sterling Cut Glass (asi/89663) would be perfect to aid in her happy healing. It's a set of two martini glasses, priced at a mere 6 for $30.83 (R). They would make a lovely executive gift or employee incentive. See their offerings at: www.sterlingcutglass.com/promo.
The Bottom Line: Bottoms up!


ADVERTISEMENT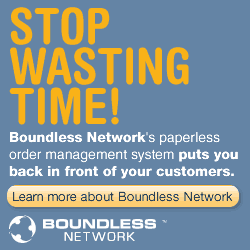 Put It in Writing (pen set)
The Pitch: Even in these days of tweeting and texting, nothing replaces the impact of a handwritten note. Every businessperson should have a classy pen set on his or desk, such as item A2004 from Dacasso (asi/48125). It's a crocodile-embossed leather double pen set, starting at $80 (P). See it for yourself at: www.dacasso.com
The Bottom Line: Make a pen pal.
LOL (mini desk calendar)
The Pitch: All kinds of studies have shown there is no better way to reduce stress than to laugh. Let's face it, things don't seem so bad when you're cracking up. Just don't bang your head like this adorable baby: http://www.youtube.com/watch?v=cXXm696UbKY. Great Quotations Inc. (asi/58087) tickles your funny bone with item #776117, a mini perpetual calendar titled, "A Chuckle a Day Sends Stress on its Way." Your corporate clients should give this to every employee. Pricing starts at: Qty.-100; list price-$6.67; price code-R. Click on: www.greatquotationsinc.com.
The Bottom Line: Crack yourself up.
A Wish That's Delish (cake)
The Pitch: You don't know how hungry this supplier's Web site made me...honestly; check it out and tell me you don't crave cake. Bake Me a Wish (asi/37985), will send your client a Happy Birthday cake or treat for any occasion right from their bakery in New York City. Their Cake of the Month, for example, is the Triple Chocolate Enrobed Birthday Cake (item #0101HB), priced at $42.30 (S). Plus, read about the supplier's Operation Birthday Cake, benefiting soldiers overseas at: www.bakemeawish.com.
The Bottom Line: Your clients will eat this up.
Advantages is bringing over 60 top suppliers to a city near you. 
Come to the industry's largest and most popular traveling show, the ASI Advantages Roadshow. For a list of cities and dates, visit http://www.asishow.com/advroadshow/. Admission is free for all distributors and salespeople! 
Advantages™ Hot Deals is a trademark of the Advertising Specialty Institute. You were sent this newsletter as a benefit of your ASI membership. Copyright 2009, ASI. All Rights Reserved. 
If you'd like us to send Advantages Hot Deals FREE to anyone else at your company (or to your off-site sales reps), go to www.asicentral.com/newsletters and complete the online form.
Interested in advertising in Advantages Hot Deals? Send an email to ddienna@asicentral.com
Click here to subscribe to Advantages™ magazine. 
Advertising Specialty Institute®, 4800 Street Road, Trevose, PA 19053