Fun in the Sun
The Pitch: Shademates from Line of Sight Creations (asi/67577) are a fun addition to any pair of sunglasses or eyeglasses. The patented design easily attaches a custom logo or design to the arms. These are great for trade shows, product launches, branding, bar/restaurant promotions, golf tournaments and more. For pricing and other info, call the supplier, but first, check them out here: http://www.shademates.com/shademates.php.
The Bottom Line: Add-on sales.
ADVERTISEMENT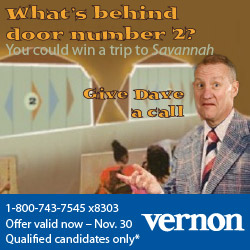 Scratch Paper


The Pitch: According to @UberFacts, which I follow on Twitter, women are more likely to give their phone numbers to guys who are accompanied by their dogs. So wouldn't it be a cute promo for animal shelters, pet shops and breeders to use that fact in a campaign? You could pitch in with promotional pet products, such as the paw-shaped notepads from Promopet (asi/79698). They are inexpensive and perfect for any pet-related promo. You can get them with 25, 50 or 100 sheets and to see the pricing for each, click here: http://www.promopet.com/.  
The Bottom Line: News of note.



Music, Man
The Pitch: Did you catch Taylor Swift's awkward (yet hilarious) reaction when she thought she won the Grammy for Album of the Year? It's OK, T-Swizzle, you've got plenty of awards on your mantel as it is. The winner was actually Daft Punk (check out their fun and catchy "Get Lucky" here:  http://www.youtube.com/watch?v=FoB9OiTJw40). Lovers of any music genre will appreciate the AudioStar mini speaker from All in One (asi/34256).  Use it with iPhone, iPad, laptops, etc. Pricing starts at: 50; $16.99-R. Click here: http://new.allinoneline.com/Products/ProductDetail/823.
The Bottom Line: Turn it up.



Good to Go


The Pitch: Are you super-excited for the Super Bowl? What are your predictions? I predict many of you will bring leftover chili to work for lunch on Monday. Here's the perfect product to help you out.

The g2go vega from ETS Express (asi/51197) is a stainless-steel thermal container with a foldaway spoon in the lid

. It keeps food hot or cold and comes in 12 oz. and 17 oz. Pricing starts at: 144; $14.99-C or $15.99, respectively.Suggest this for all types of promotions, including those aimed at office workers and students. Check it out here: http://etsexpress.com/product_detail.php?id=82661.
The Bottom Line: Lunch buddies.