A Greener Pasture
The Pitch: I read today that the University of Vermont has banned disposable water bottles in another effort to be earth-friendly. On that note, I really like the new reusable Aladdin 16-oz. water bottle from Leed's (asi/66887). The double-wall bottle has an upside-down, faux-plastic bottle inside it, adding a creative, fun twist. It also opens in two places for easy cleaning or adding ice cubes. It's also leak-proof and BPA free. Pricing starts at: 48; $14.74-P. Click here: http://leedsworld.com/.
The Bottom Line: Quench the thirst.
ADVERTISEMENT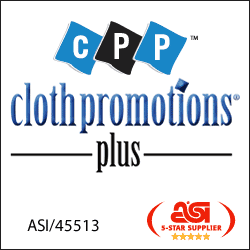 Where Are My Keys?
The Pitch: According to the Associated Press (yes, I am very well-read), the number-one carmaker is once again Toyota, which lost to GM in 2011. I think any new car buyer would appreciate the carabiner key holder from Prime Line (asi/79530). It attaches to gym and book bags, belt loops, pocketbook straps and wherever else so you can easily find your keys. Pricing starts at: 300; $1.25-R. Check it out: http://primeline.com/.
The Bottom Line: Attachment issues.
Down and Dirty
The Pitch: You know, mud runs are all the rage and this is the perfect product for such an event. It's also great for any sporty type girl, cheer teams, dance classes and more. Muddees, from Muddees (asi/72673), are a cool take on your typical bandanna, as they can be worn three ways: around the neck, as a bandanna or as a headband. They are made in So Cal and pricing starts at: 25; $28-N. You can see all the styles here: http://muddees.com/.
The Bottom Line: Heads up.
Snack Attack
The Pitch: Oh, hey now! Here's something I haven't seen before. The Sippin' Snacker from The Sippin' Snacker LLC (again, an appropriately named supplier), is an all-in-one drinking and snacking cup, which allows anyone to drink their favorite beverage while eating his or her peanuts or popcorn or whatever from the same container. It's BPA free and FDA approved and a drinking straw is included. For pricing and more info, email: info@sippinsnacker.com. Check it out here: http://sippinsnacker.com/.
The Bottom Line: Delicious idea.