Planet-Friendly Pen
The Pitch: If you're looking for something eco-friendly and practical, that will get used time and time again, I bring you the mini recycled paper pen on a key chain from Yafa Line (asi/98760). You can get it at EQP until 1/31 and it's a great idea for college stores; fundraisers, Realtors and more. Check it out here: http://www.yafaline.com/.
The Bottom Line: Righteous writing.
ADVERTISEMENT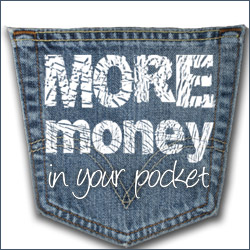 Travel in Style
The Pitch: OK, this item is a little pricey, but bear with me. It's a very fine idea for incentive programs and high-end travel promotions. In fact, Peter Greenberg, Travel Editor for CBS News, included the Victorinox Spectra Extra Capacity Carry-On on his list for The Best Luggage for 2013. It's from TRG Group (asi/90507). This eight-wheel suitcase has a comfort grip and the one-touch, dual trolley handle system locks into three different positions to accommodate travelers of various heights. The eight-wheel construction adds stability and provides 360 degree maneuverability. Pricing starts at: one for $327-R. See it (and a video) here: http://trgcorporate.com/.
The Bottom Line: Pack it in.
Cozy Nights
The Pitch: Treat your best clients to a lovely winter gift from Gifted Expressions LLC (asi/56777). Try the Chocolate Winter's Night box, which is an eco-friendly round bamboo box filled with treats, such as Bellagio cafe drink mixes, white chocolate-covered pretzels, chocolate chip cookies, French chocolate truffles, chocolate crunch cookie and a Hebert's dark chocolate bar. Pricing starts at: 12; $48.95-R. Email: customerservice@giftedexpressions.com.
The Bottom Line: I'm craving sweets.
What a Treat
The Pitch: Here's another cozy winter treat on a smaller scale. The Sweet and Cozy mug from Ad-N-Art (asi/31518) comes with mini marshmallows packed on top. Pricing starts at: 72; $9.99-R.Think of this for new employee welcome gifts. It's available in Canada only. Email: adnart@adnart.com.
The Bottom Line: It's a marshmallow world.
Vote in the Wearables Top Decorator Competition
Eight screen-printing gurus are competing to be crowned the Wearables Top Decorator, and you can determine the winner. Come vote in the first round of the competition, where companies were challenged to create their best concert tee. Click here  to vote.