Sales Tip of the Week
Friends! I need your help with a very important decision. OK, so you might think my football-team rooting approach is questionable, but it works for me. Since I am originally from the New York area, but have been living in and raising my kids in the Philly area for quite some time, it goes like this: First, I root for the Eagles. If they are knocked out, I root for the Giants. They bite the dust, and I'm all for my last resort – the Jets. 
So now that none of those teams made it to the Super Bowl, do I root for the Saints or the Colts? Please weigh in with your most convincing arguments on each side. In the meantime, I'm rooting for all of you to make a great sale this week, so here are some ideas. Enjoy this edition and send your feedback directly to: khuston@asicentral.com. It may be published in a future issue of Advantages magazine. For free information on products featured in Advantages, click here: www.advantagesinfo.com. 
– Kathy Huston, editor 

ADVERTISEMENT


The Joe Show: 2010 New Products

 

In this episode of The Joe Show, Counselor Managing Editor Joe Haley takes a look at some of the hottest new products that suppliers have released into the market in 2010. Want to show your clients some of the latest industry offerings? Check out this episode of The Joe Show.

Click here  to see this 2010 hot-products edition of The Joe Show.

ADVERTISEMENT

ADVERTISEMENT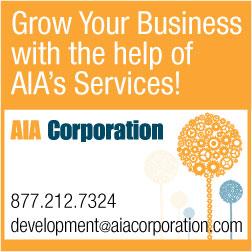 Smooth Operator
The Pitch: I have to say ASI's supplier sales reps are really great advocates for their clients. Case in point: Yesterday, Jeannine Garrison came over to my office and she was going gaga about new fusion lip balms from Solar Advertising (asi/88148). (My new nickname for her is Lady Gaga.) I have to admit, their flavors and descriptions are very enticing, such as Antioxidant Fusion, a "nourishing blend of pomegranate and pear lip balm. A melding of pure and natural ingredients to create a bold and enticing new flavor unlike any other lip balm." See, I've piqued your interest, right? And how's this? They have EQP and free shipping in the continental U.S. until 3/31/2010. Click here: http://www.solaradvertising.com.
The Bottom Line: A balmy day in winter.
Bowled Over
The Pitch: Looking for a fun item to help you pin down bowlers? JSW Ent. Inc./Openersplus (asi/63073) has all kinds of super-fabulous bottle openers in lots of cool shapes, and item #1125 is a bowling pin opener on a key chain. Great for leagues, alleys, pizza parties and anyone with money to "spare." Get it? (Oh hush; at least I amuse myself during the work day.) Pricing starts at: 250; $1.50-R. See it here: http://www.openersplus.com.
The Bottom Line: All bottled up.
Tea for Two
The Pitch: When I was a kid, I'd always have tea with my grandma (along with some kind of Stella D'oro snack). Tea just makes me feel cozy and if you're looking to cozy up to your clients with something new, Lanco Corp. (asi/66224) offers the Teavelope, a custom-printed sleeve that holds two Lipton tea bags. This is a nice idea for special events, for cafes and luncheonettes, for tea rooms, seniors clubs and more. Pricing starts at: 250; $2-R, and you can see it here: http://www.lancopromo.com.
The Bottom Line: Steeped in possibility.
Scratch That
The Pitch: You may think of a back scratcher as old school. However, let's admit for the sake of argument that there are places you just can't reach. I, for one, have a back scratcher on my night stand (itchy winter skin!). My husband got it as a trade show giveaway and it comes in handy. Well, Prime Line (asi/79530) has a new combo back scratcher/shoehorn on a chain for hanging. Item PL-4230 starts at: 300; $1.25-R. Click on: http://www.primeline.com.
The Bottom Line: Lend a hand.
Now Hear This
The Pitch: Hey, this is a unique idea and great for eco programs: Omega One Trade Inc. (asi/75069) offers recycled paper 1W stereo speakers with 3.5mm jack input, no battery required. Pricing starts at: 1,000; $8.25-R. They don't appear to be featured on the company's Web site, but you can email for more information: info@omegaonetrade.com.
The Bottom Line: Plugged in.

Advantages is bringing over 60 top suppliers to a city near you. 
Come to the industry's largest and most popular traveling show, the ASI Advantages Roadshow. For a list of cities and dates, visit http://advantagesroadshow.com/. Admission is free for all distributors and salespeople! 
Advantages™ Hot Deals is a trademark of the Advertising Specialty Institute. You were sent this newsletter as a benefit of your ASI membership. Copyright 2010, ASI. All Rights Reserved. 
If you'd like us to send Advantages Hot Deals FREE to anyone else at your company (or to your off-site sales reps), go to www.asicentral.com/newsletters and complete the online form.
Interested in advertising in Advantages Hot Deals? Send an email to ddienna@asicentral.com
Click here to subscribe to Advantages™ magazine. 
Advertising Specialty Institute®, 4800 Street Road, Trevose, PA 19053