SPONSORED BY



Sales Tip of the Week
Hi, everyone. I'm at a loss for a witty intro today. (You might argue I am always at a loss). At any rate, hope you have a winning week. Enjoy this edition and send your feedback directly to: khuston@asicentral.com. It may be published in a future issue of Advantages magazine. For free information on products featured in Advantages, click here: www.advantagesinfo.com.
– Kathy Huston, editor 

ADVERTISEMENT


The Joe Show: New Year, New Products

 

In this episode of The Joe Show, Counselor Managing Editor Joe Haley takes a look at some of the hottest new products that suppliers have released into the market in 2010. Want to show your clients some of the latest industry offerings? Check out this episode of The Joe Show.

Click here to see this 2010 hot-products edition of The Joe Show.

20/20
The Pitch: I don't know about you, but I am always cleaning my lenses (my oily face has everything to do with it…too much information?). Dard Products Inc. (asi/48500) makes it that much easier and convenient. They have a new key chain with attached case holding a lens cleaning cloth (it cleans mobile device screens as well). Pricing starts at: 100; $1.93-R. These would be swell for eyeglass and sunglass retailers, eye doctors' offices, cell phone distributors, electronics stores and more. Click here: http://www.tagmaster.net/.
The Bottom Line: Wipe up.

Fuzz Off
The Pitch: Here's another very convenient product that would be great as a dry-cleaner's giveaway. Item #7506 is a compact lint-remover stick that fits in a pocket or purse. It's from Hit Promotional Products (asi/61125) and pricing starts at: 250; .78-R. See it here: http://www.hitpromo.net/.
The Bottom Line: A sticking point.

ADVERTISEMENT

ADVERTISEMENT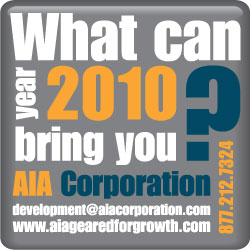 Brazilian Pavilion
The Pitch: I have a Brazilian sister-in-law and she would probably know the origin of Brazilian bracelets. I, however, had to Google it. They come from a 200-year-old tradition, whereby people make wishes, which are supposed to come true. They are alleged to bring good luck and CNIJ (asi/43008) offers them with various inspirational or custom messages. They are, as the teenage girls might say, super-cute to boot, and pricing starts at: 250; $3.30-P. The aforementioned teenage girls would eat these up so think of them for any related promotion, such as school fundraisers, spirit squad accessories, bar and bat mitzvahs, Sweet 16 parties, etc. For more information, email: david@cnij.com.
The Bottom Line: Wish watch.
Cheers!
The Pitch: I just don't know how you could possibly go wrong with a lighted champagne glass. What says happy times more than that? Howw Mfg. Inc. (asi/61952) offers an acrylic, 7-oz. version in clear and a variety of translucent colors and one at each place setting would make any wedding, reunion, or other type of party or special event that much more festive. Pricing starts at: 48; $4.15-R. See it here: http://www.howw.com/.
The Bottom Line: Bottoms up.
Belt One Out
The Pitch: If you, like General Larry Platt, agree that people look like fools with their pants on the ground, you'll be very happy to provide belts for the masses. (American Idol fans, you already know what I'm talking about; the rest of you, click here: http://www.youtube.com/watch?v=eKmPo-jfFMk.) AZX Sport (asi/30250) even has a belt with a built-in bottle opener, which would be unique for special events. Think concerts and sports. Item BELT-SUB starts at: 250; $19.50-P. Go here: http://www.aztex.com.
The Bottom Line: It goes to your waist.

ASICentral Poll Results: Does Your Company Block Social Networks?
In December, we posed the following question on ASICentral: Does your company block social network sites like Facebook and Twitter? Get the results here.

Got questions, comments or any type of feedback regarding anything ASICentral, don't hesitate to contact us at feedback@asicentral.com. Also, follow ASICentral at
.

Advantages is bringing over 60 top suppliers to a city near you. 
Come to the industry's largest and most popular traveling show, the ASI Advantages Roadshow. For a list of cities and dates, visit http://advantagesroadshow.com/. Admission is free for all distributors and salespeople! 
SPONSORED BY


Advantages™ Hot Deals is a trademark of the Advertising Specialty Institute. You were sent this newsletter as a benefit of your ASI membership. Copyright 2010, ASI. All Rights Reserved. 
If you'd like us to send Advantages Hot Deals FREE to anyone else at your company (or to your off-site sales reps), go to www.asicentral.com/newsletters and complete the online form.
Interested in advertising in Advantages Hot Deals? Send an email to ddienna@asicentral.com
Click here to subscribe to Advantages™ magazine. 
Advertising Specialty Institute®, 4800 Street Road, Trevose, PA 19053